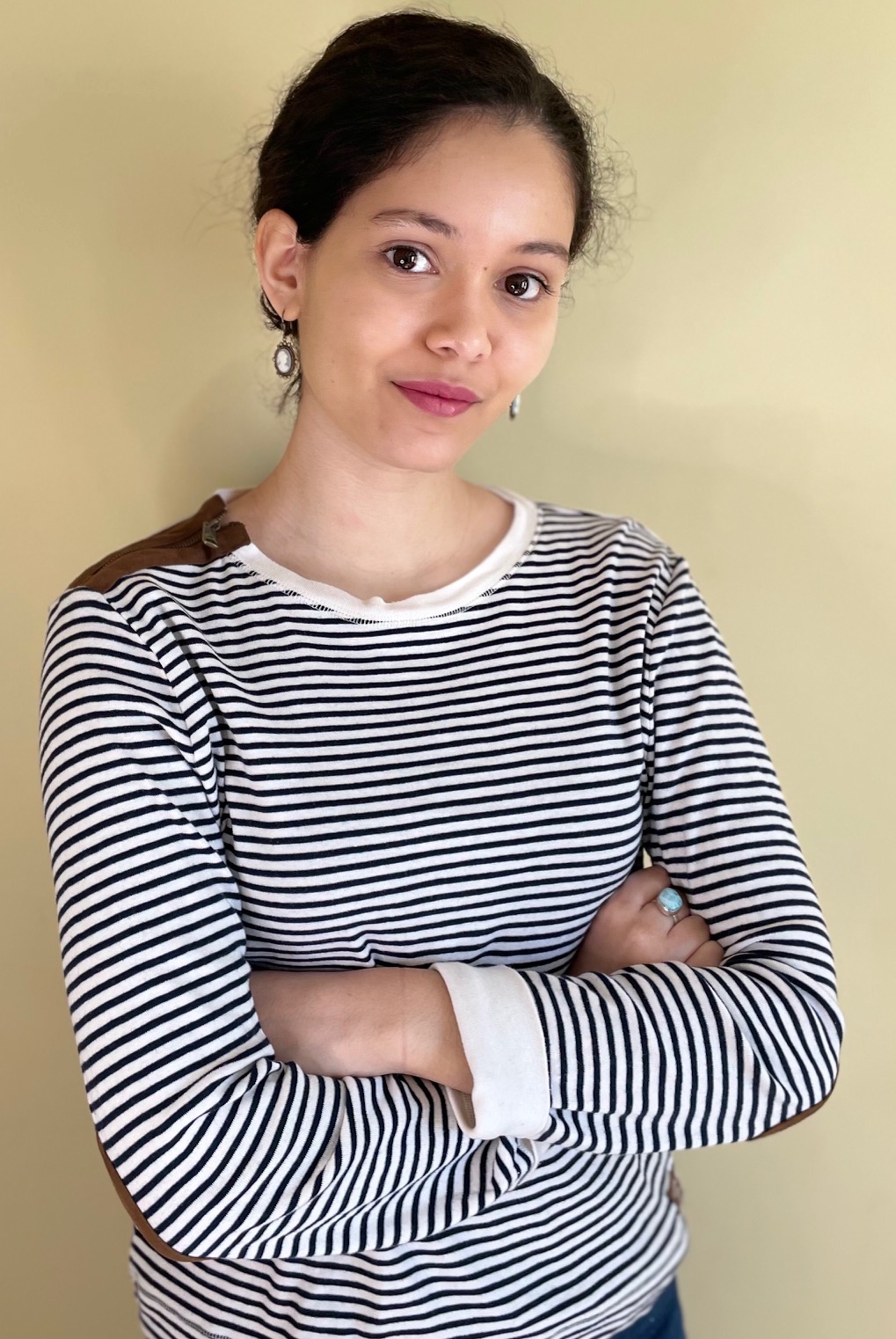 Angelina Coronado is a Critical Language Scholarship recipient and Middlebury Language School Immersion Program in Spanish participant this summer.
City College of New York junior Angelina Coronado, an English Literature major with multilingual skills, is celebrating two major language scholarships tenable this summer. The Ridgefield Park, New Jersey, resident has won a Critical Language Scholarship (CLS) from the U.S. Department of State to study Portuguese in Brazil. She's also been chosen to attend the highly competitive Middlebury Language Schools' Immersion Program in Spanish.
Because the two scholarships overlap, Coronado, whose grandparents emigrated from the Dominican Republic, has opted for the intensive seven-week Middlebury program, hailed as the summer home for some of the most talented teachers, scholars, and artists in the Spanish-speaking world. It runs June 24 – Aug. 13 in Middlebury, Vermont, and offers nine credits.
Coronado earned the Middlebury scholarship in the category for students enrolled at Historically Black Colleges, Tribal Colleges, and Hispanic Serving Institutions. City College is designated a Hispanic Serving Institution.
The CLS Program that Coronado has passed up includes intensive language instruction and structured cultural enrichment experiences designed to promote rapid language gains. CLS is part of a wider government initiative to expand the number of Americans studying and mastering foreign languages that are critical to national security and economic prosperity.  It is a program of the State Department's Bureau of Educational and Cultural Affairs.
Recent CCNY recipients of CLS scholarships include Loretta Violante of the Macaulay Honors Program, and the duo of Atsuko Sakurai and Libby Ho.
Coronado's two language honors add to her accolades at CCNY. She's been awarded the Isaacs Scholarship in Language & Literature and the Kaye Scholarship for the Humanities & Arts. She was also part of the Moore Undergraduate Research Apprenticeship Program at UNC-Chapel Hill during the Summer of 2020 and is currently a member of the Summer 2020 - Spring 2022 cohort of the Mellon Mays Undergraduate Fellowship Program at CCNY.
A Black Studies minor, Coronado's future plans including putting her language skills to use. Her goal is to pursue a PhD program where she can develop her research on the history of women of African descent in the early colonial Iberian Atlantic.
About the City College of New York
Since 1847, The City College of New York has provided a high-quality and affordable education to generations of New Yorkers in a wide variety of disciplines. CCNY embraces its position at the forefront of social change. It is ranked #1 by the Harvard-based Opportunity Insights out of 369 selective public colleges in the United States on the overall mobility index. This measure reflects both access and outcomes, representing the likelihood that a student at CCNY can move up two or more income quintiles. In addition, the Center for World University Rankings places CCNY in the top 1.8% of universities worldwide in terms of academic excellence. Labor analytics firm Emsi puts at $1.9 billion CCNY's annual economic impact on the regional economy (5 boroughs and 5 adjacent counties) and quantifies the "for dollar" return on investment to students, taxpayers and society. At City College, more than 16,000 students pursue undergraduate and graduate degrees in eight schools and divisions, driven by significant funded research, creativity and scholarship. CCNY is as diverse, dynamic and visionary as New York City itself. View CCNY Media Kit.