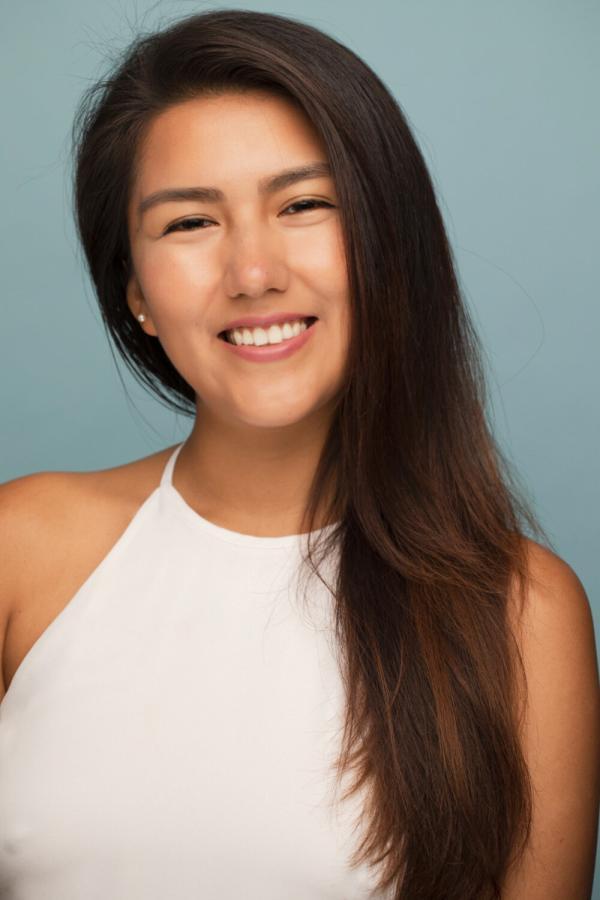 CCNY MFA Film student Sisa Quispe is a 2023 NYWIF Scholarship winner.
The City College of New York MFA student in Film, Cinema, and Video Studies Sisa Quispe was awarded a 2023 New York Women in Film & Television (NYWIFT) scholarship.
 
She was one of seven film, television, and media production students at New York area schools as part of the organization's ongoing commitment to nurturing the next generation of women in media.
 
The other awardees were Brooklyn College Film Production undergraduate student Mahalia Jackson; Feirstein Graduate School of Cinema MFA Directing candidate Sarah Rhye; Hunter College MFA candidate in Integrated Media Arts Yehui Zhao; New York University MFA Directing candidate Claire Barnett; and Stony Brook University MFA candidate in Directing and Screenwriting Liza Renzulli. The NYWIFT Sabrina Wright-Gilliar Award was awarded to Academy for Careers in Television & Film (TvF) student Alexandra Nelson.
 
In addition to receiving cash scholarships, students become members of NYWIF Next Wave program for emerging professionals. 
Quispe is an Indigenous Quechua-Aymara (South American Indigenous people). She is a writer, director, producer, and host, who seeks to inspire the preservation of native ways while sharing a decolonizing message through her work. Sisa hopes to bring more representation of Indigenous perspectives to the screen and hopes to continue cultivating a path for indigenous youth to also develop their own voices.
 
She wrote, produced, and directed "Urpi: Her Last Wish," which was filmed in the Sacred Valley of the Incas with the collaboration of Indigenous Quechua communities in front of and behind the camera.
 
Quispe's popular TEDx talk, "Re-thinking Who We Are Through a Decolonizing Lens," shares her own decolonization journey. As host of the Instagram series "Native Voices," Quispe interviewed Indigenous people from throughout Abya Yala/Turtle Island. She also produced "Vive el Quechua (Living Quechua)," an episodic YouTube series preserving and sharing her Indigenous language and culture.
 
"NYWIFT's mission is to build a more inclusive, welcoming, and sustainable working environment, and we accomplish that in no small part by cultivating new opportunities for networking and raising up the next generation of women industry leaders," NYWIFT CEO Cynthia Lopez. 
About the City College of New York
Since 1847, The City College of New York has provided a high-quality and affordable education to generations of New Yorkers in a wide variety of disciplines. CCNY embraces its position at the forefront of social change. It is ranked #1 by the Harvard-based Opportunity Insights out of 369 selective public colleges in the United States on the overall mobility index. This measure reflects both access and outcomes, representing the likelihood that a student at CCNY can move up two or more income quintiles. Education research organization Degree Choices ranks CCNY #1 nationally among universities for economic return on investment. In addition, the Center for World University Rankings places CCNY in the top 1.8% of universities worldwide in terms of academic excellence. Labor analytics firm Emsi (now Lightcast) puts at $1.9 billion CCNY's annual economic impact on the regional economy (5 boroughs and 5 adjacent counties) and quantifies the "for dollar" return on investment to students, taxpayers and society. At City College, more than 15,000 students pursue undergraduate and graduate degrees in eight schools and divisions, driven by significant funded research, creativity and scholarship. This year, CCNY launched its most expansive fundraising campaign, ever. The campaign, titled "Doing Remarkable Things Together" seeks to bring the College's Foundation to more than $1 billion in total assets in support of the College mission. CCNY is as diverse, dynamic and visionary as New York City itself. View CCNY Media Kit.