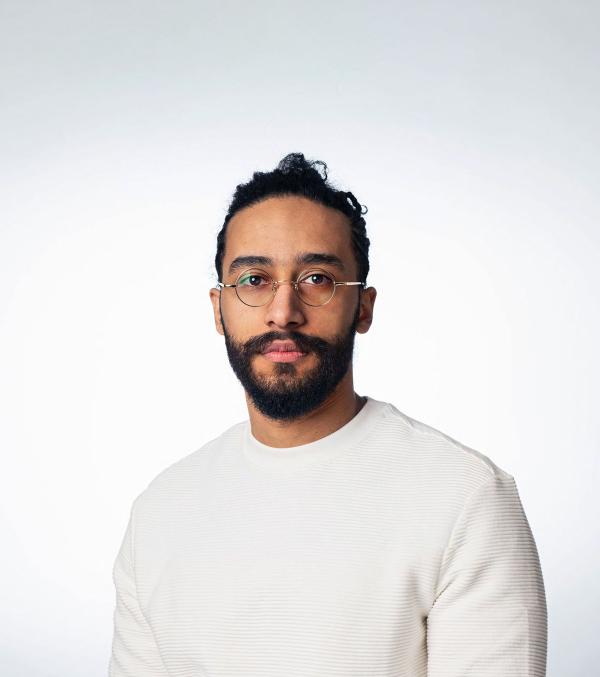 Ahmed Helal, a recent grad of the Spitzer School of Architecture, wins a Vectorworks scholarship with his project "Mass Timber."
Ahmed Helal, a recent graduate of The City College of New York's Bernard and Anne Spitzer School of Architecture, is the winner of an international award from the Vectorworks Design Scholarship. Helal's project, "Mass Timber," is one of 22 projects from 11 countries in the fields of architecture, landscape architecture, interior design and entertainment, that was chosen out of a field of more than 1,000 submissions.
"Mass Timber" takes on climate change through use of materials to create change in the construction industry.
"Currently, Mass Timber is being situated in a discussion of material substitution on the account that wood is better for the environment than steel and concrete. However, in order to reach the level of convergence of the GHGs emissions needed, it is not going to happen merely through a material substitution mentality, but through reimagining the way we think about our building strategies/assumptions and the potential role of timber in a broader scale cognition of substitutions," said Helal.
"The proposition here is to look at timber not simply as a substitute structural material, but as a holistic building system that provides alternative ways to think about building structure as well as building strategies. Insulation, provision of heat and cooling, humidity control, finishing, etc., If those functions get merged into one system, timber will have much more value not only from its potential ecological and environmental impact, but also from a capital standpoint as there will be clear reasons and motivations to consider timber, which can substantially transform the construction industry."
The award comes with $3,000 for educational purposes. Richard Diehl founded Vectorworks, Inc., the company that created the first 3D modeling software programs and the first cross-platform CAD application.
Helal was valedictorian of his graduating class. In 2022, he won the John A. Notaro Memorial Scholarship for his proposal "Monumentality and Public Space," questioning the existing architecture of Untermyer Park and Gardens in Yonkers, N.Y.  While at CCNY, he interned at the renowned architecture firm Skidmore, Owings, and Merrill. Helal currently works at Robert A.M. Stern Architects in New York City.
About the City College of New York
Since 1847, The City College of New York has provided a high-quality and affordable education to generations of New Yorkers in a wide variety of disciplines. CCNY embraces its position at the forefront of social change. It is ranked #1 by the Harvard-based Opportunity Insights out of 369 selective public colleges in the United States on the overall mobility index. This measure reflects both access and outcomes, representing the likelihood that a student at CCNY can move up two or more income quintiles. Education research organization DegreeChoices ranks CCNY #3 nationally for social mobility. In addition, the Center for World University Rankings places CCNY in the top 1.8% of universities worldwide in terms of academic excellence. Labor analytics firm Emsi puts at $1.9 billion CCNY's annual economic impact on the regional economy (5 boroughs and 5 adjacent counties) and quantifies the "for dollar" return on investment to students, taxpayers and society. At City College, more than 15,000 students pursue undergraduate and graduate degrees in eight schools and divisions, driven by significant funded research, creativity and scholarship. This year, CCNY launched its most expansive fundraising campaign, ever. The campaign, titled "Doing Remarkable Things Together" seeks to bring the College's Foundation to more than $1 billion in total assets in support of the College mission. CCNY is as diverse, dynamic and visionary as New York City itself. View CCNY Media Kit.