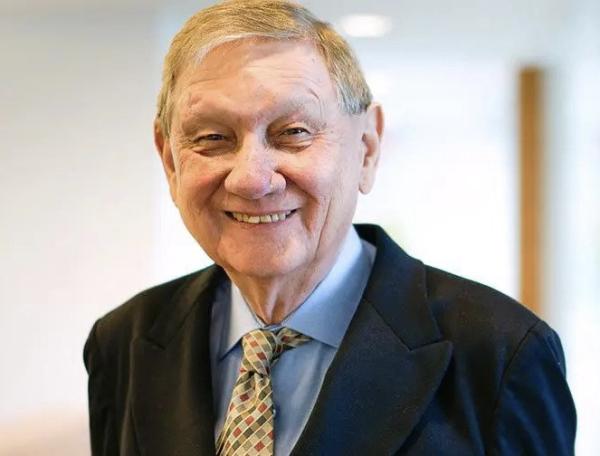 A scholarship fund has been established at CCNY in honor of the late Milton Stern, a 1957 alumnus.
The City College of New York is pleased to announce a major gift to establish the Milton Stern (1957) Scholars Fund to support workshops, advising, scholarships and internship support to CCNY students interested in the field of financial advising.

The Fund is named for Milton Stern (1935-2015), the co-founder of Bridgewater Advisors, Inc. It was created by the firm and his family to honor his life and to continue the legacy of his commitment to independent financial advisory work. Scholarship recipients must demonstrate financial need, value academic excellence, exhibit personal integrity, and show an interest in the field of investment advice and related professions.

The only child of eastern European immigrants, Stern grew up with modest means in the housing projects of Brooklyn and Queens, attending New York City public schools and developing a love of literature and the arts. He graduated from Stuyvesant High School, then took advantage of free tuition by studying chemical engineering at City College, while participating in the city's cultural offerings whenever he could. He graduated in 1957, subsequently earning a master's degree in chemical engineering from New York University and an MBA from Rutgers University.

Stern's successful and varied business career included positions with large public companies such as Mobil Oil before moving to Wall Street, where he worked as a wealth management executive at L.F. Rothschild and Paine Webber. He then founded Bridgewater Advisors Inc. as an independent investment advisor. He was later joined by fellow advisor Leo V. Marzen, who now serves as Bridgewater's managing partner.  

Seeking a contemporary academic foundation for his investment advisory work, Stern went on to earn his Certified Financial Analyst credential shortly before his 60th birthday.

"Although his degrees were in chemical engineering, Milt highly valued his liberal arts courses and was a true believer in a well-rounded education," said Marzen. "He would be extremely proud to support the pursuits of today's CUNY students."  

"Milt felt that education was the means to a better life for himself, his family, and his community," said his wife, Rosalie J. Wolf. "He was committed to lifelong learning and encouraged others to do the same. A proud alumnus of City College, he recognized that paying forward educational opportunities to others was the best way to say thank you."       

In Fall 2023, three scholarships will be awarded (two for $2,500 and one for $2,000) to students who have attended at least one Fund-sponsored workshop, which will take place each semester and feature professionals from the financial advising and financial services sector across the New York City region. In Summer 2023, two students will receive $2,500 internship stipends. 

A working committee made up of academic staff from both CCNY campuses will guide and support students interested in applying for the opportunities made available through this gift. 

"Working with the team at Bridgewater and the Stern family has already made a tremendous impact on how City College develops the forward-looking programs students need to be successful after graduation," said Vice President for Institutional Advancement and Communications Dee Dee Mozeleski, who is also the executive director of The Foundation for City College, Inc. "We are grateful for their leadership, their friendship, and their continuing dedication to the advancement of financial advisement as an industry that welcomes our students."
The Fund will be officially renamed by the City University of New York's Board of Trustees at its June 27 meeting.

About the City College of New York
Since 1847, The City College of New York has provided a high-quality and affordable education to generations of New Yorkers in a wide variety of disciplines. CCNY embraces its position at the forefront of social change. It is ranked #1 by the Harvard-based Opportunity Insights out of 369 selective public colleges in the United States on the overall mobility index. This measure reflects both access and outcomes, representing the likelihood that a student at CCNY can move up two or more income quintiles. In addition, the Center for World University Rankings places CCNY in the top 1.8% of universities worldwide in terms of academic excellence. Labor analytics firm Emsi puts at $1.9 billion CCNY's annual economic impact on the regional economy (5 boroughs and 5 adjacent counties) and quantifies the "for dollar" return on investment to students, taxpayers and society. At City College, more than 16,000 students pursue undergraduate and graduate degrees in eight schools and divisions, driven by significant funded research, creativity and scholarship. CCNY is as diverse, dynamic and visionary as New York City itself. View CCNY Media Kit.