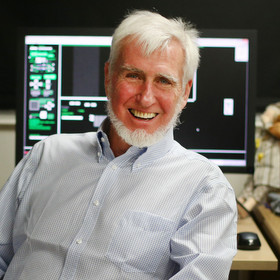 WHAT:  John O'Keefe, 2014 Nobel Laureate and CCNY Class of 1963; Ursula Burns, Xerox Corporation chair and CEO; and Michael Pope, '44BEE, a pioneering engineer, will be the keynote speakers at The City College of New York's 169th Commencement Exercises. In addition, City College will confer honorary degrees on the three speakers. 
WHERE:  CCNY's new South Campus Great Lawn, 135th Street at Convent Avenue, Manhattan. 
WHEN: 9 a.m., Friday, May 29.
Commencement week at CCNY begins Wednesday, May 27, with the Division of Humanities and the Arts graduation ceremony 9:30 a.m. at the South Campus Great Lawn. 
Also Wednesday, May 27, at 10 a.m. will be the City College ROTC Commissioning Ceremony in the college's Bernard and Anne Spitzer School of Architecture.
In addition, CCNY's Colin Powell School for Civic and Global Leadership will hold its graduation event Thursday, May 28 at 11:30 a.m. General Colin L. Powell (USA, Ret.), CCNY Class of 1958, will be the guest speaker.
 
CONTACT:  Jay Mwamba, CCNY Public Relations, 212.650.7580,
 jmwamba@ccny.cuny.edu