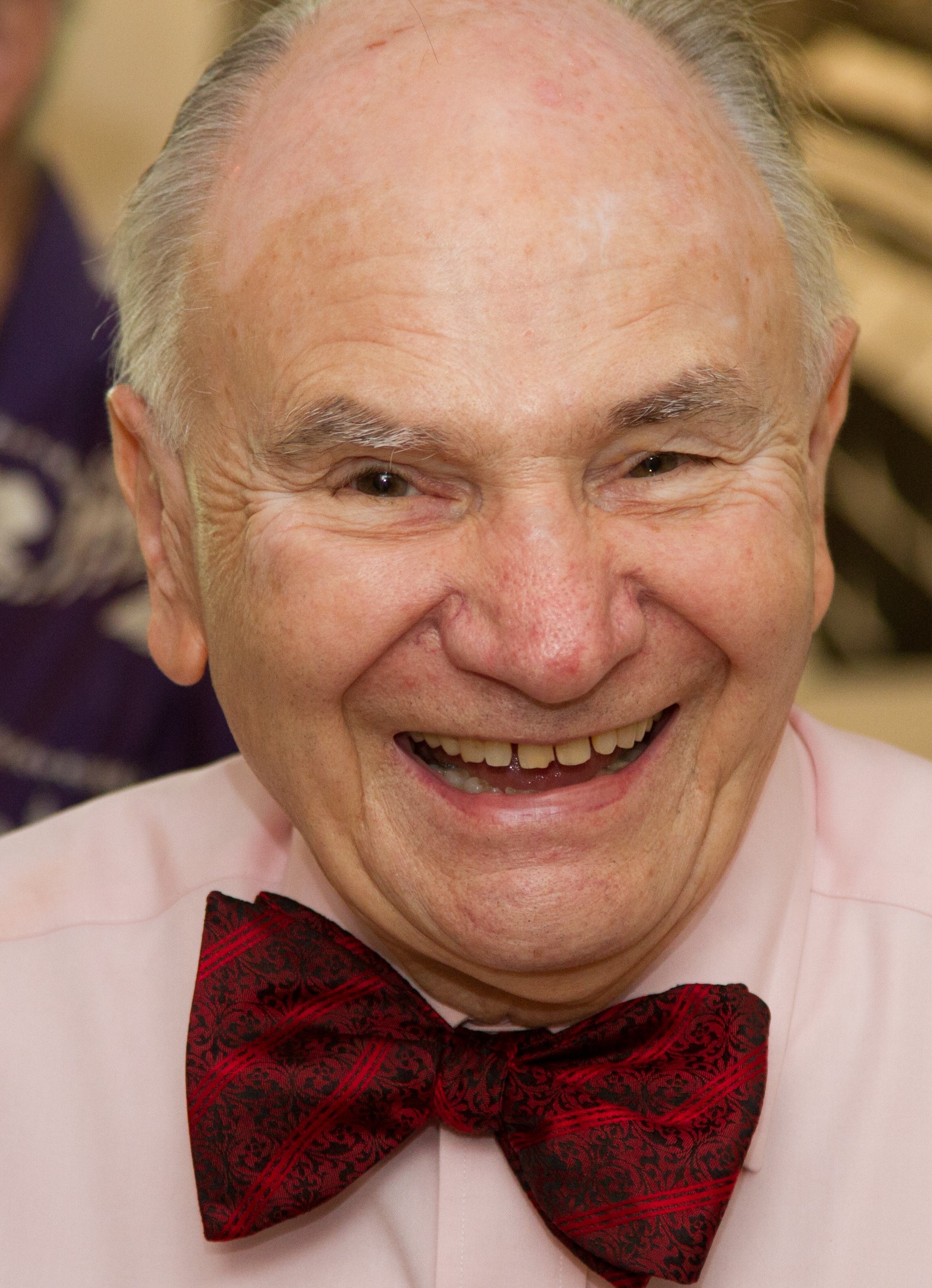 Distinguished CCNY alumnus and CUNY School of Medicine visionary Thomas H. Haines is a new Fellow of the American Association for the Advancement of Science.
Dr. Thomas H. Haines, the distinguished City College of New York alumnus and visionary behind the CUNY School of Medicine (CSOM) at his alma mater, has been elected a 2020 Fellow of the American Association for the Advancement of Science (AAAS). His election in the Medical Sciences category is "for initiating and setting up the CUNY Medical School at City College of New York to educate minority and disadvantaged students," the AAAS Council cited.  
Established in partnership with Bronx-based St. Barnabas Hospital (part of the SBH Health System), CSOM opened its doors in fall 2016 as an expansion of City College's Sophie Davis School of Biomedical Education. Haines was the guiding force behind the Sophie Davis School founded in 1973 as a unique seven-year BS/MD program that integrates an undergraduate education with the first two years of medical school.

Haines taught biochemistry at CCNY for 35 years and is now Professor Emeritus of Chemistry and Biochemistry. A noted specialist in the study of lipids and biological membranes, he earned both a B.S. degree in chemistry (1957) and his M.S. in education (1959) from City College. He received his Ph.D. in chemistry from Rutgers, the State University of New Jersey, in 1964. He was most recently Visiting Professor of Biochemistry and Molecular Biology at Rockefeller University.
Haines' autobiography, "A Curious Life: From Rebel Orphan to Innovative Scientist" (Post Hill Press) was published in August 2019.  It's been hailed as "the funny, moving, and surprising story of how Thomas Haines—who grew up in the famed Graham School orphanage—became a prominent scientist, social activist, New York City landlord, educator, and founder of the City University of New York Medical School."
In his introduction to the book, Jess Dannhauser, president, Graham Windham, writes: "Tom combines a charming, generous and curious demeanor with a fierce inner determination to understand the world and how it works. Perhaps because of his unconventional childhood, Tom has spent his life challenging conventional wisdom…the world is a more enchanting place with Dr. Haines in it."
Haines and his wife created the Danica Foundation, devoted to funding research in science and economics; he also serves on the board of Graham Windham Services to Families. 
A virtual induction ceremony for new AAAS Fellows will take place following the association's 2021 annual meeting in February. 
About the City College of New York
Since 1847, The City College of New York has provided a high-quality and affordable education to generations of New Yorkers in a wide variety of disciplines. CCNY embraces its position at the forefront of social change. It is ranked #1 by the Harvard-based Opportunity Insights out of 369 selective public colleges in the United States on the overall mobility index. This measure reflects both access and outcomes, representing the likelihood that a student at CCNY can move up two or more income quintiles. In addition, the Center for World University Rankings places CCNY in the top 1.8% of universities worldwide in terms of academic excellence. Labor analytics firm Emsi puts at $1.9 billion CCNY's annual economic impact on the regional economy (5 boroughs and 5 adjacent counties) and quantifies the "for dollar" return on investment to students, taxpayers and society. At City College, more than 16,000 students pursue undergraduate and graduate degrees in eight schools and divisions, driven by significant funded research, creativity and scholarship. CCNY is as diverse, dynamic and visionary as New York City itself. View CCNY Media Kit.