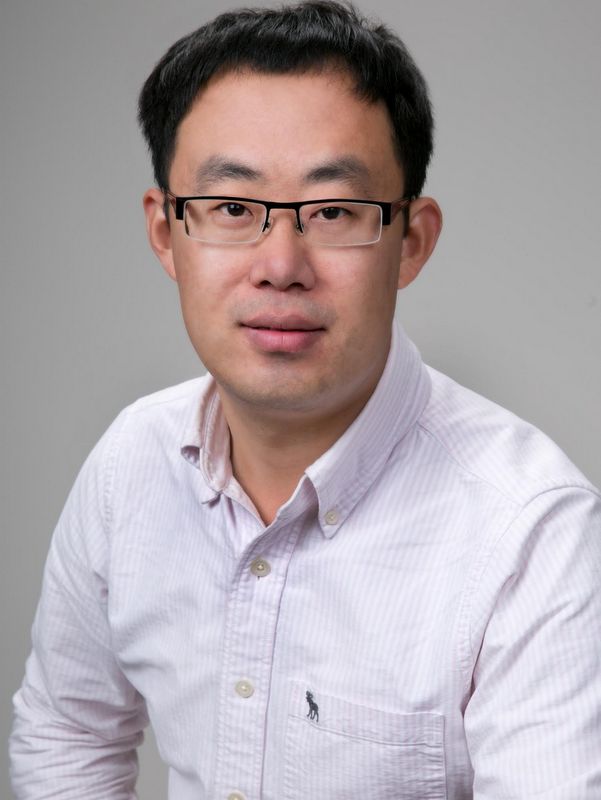 Hao Su, CCNY assistant professor of mechanical engineering.
Buoyed by a $50,000 prize victory in the first round, a City College of New York-led team is forging ahead in its development of an Iron Man-like smart exoskeleton to overcome lower-limb paralysis in the $4 million Mobility Unlimited Challenge.
Hao Su, an assistant professor in the department of mechanical engineering and director of the Grove School of Engineering's Biomechatronics and Intelligent Robotics Lab, leads the interdisciplinary team that includes researchers from the University of Texas Medical School and TIRR Memorial Hermann, a top rehabilitation center in America.
Their entry in the challenge, "Physiology-Adaptive and Computer Vision-Assisted Soft Exoskeletons to Support Independent Living across the Continuum of Rehabilitation," placed in the top 10 among 96 entries globally in the first round.
Su and his collaborators, who include several City College students from undergraduate to PhD level, are now perfecting their device for the second round which offers a $500,000 prize. The deadline for submission is August 15, 2018.
Strapped around the disabled limb, the exoskeleton is described as "lightweight, comfortable, and intelligent and able to support independent living across the continuum of rehabilitation." It can be used for both gait rehabilitation and personal mobility assistance.
"We are also exploring ways to design softer, smarter, and safer assistive devices by leveraging our innovation of high-torque density motors, which significantly reduce the weight of exoskeletons, and enable soft-sensor-based physiologically-adaptive control," said Su.
In addition to Su, other team members include:
Gerard E. Francisco, chair and professor, department of physical medicine and rehabilitation, University of Texas Medical School at Houston; and a member of the National Academy of Medicine;
Tzu-Hao Huang, a research scientist, department of mechanical engineering, City College
Shuo-Hsiu (James) Chang, assistant professor, department of physical medicine and rehabilitation, University of Texas Health Science Center at Houston McGovern Medical School; and
Ying-Li Tian, professor, department of electrical engineering, City College.
PhD students Shuangyue Yu and Ran Duan are also involved in the project, as well as several undergraduates from Su's advanced mechatronics course including: Brian Lynn and Ben Bokser (both mechanical engineering) and Hadia Perez (biomedical engineering).
About The City College of New York
Since 1847, The City College of New York has provided a high quality and affordable education to generations of New Yorkers in a wide variety of disciplines. Today The Chronicle of Higher Education ranks CCNY #2 among public colleges with the greatest success in ensuring the social mobility of our student body; at the same time the Center for world University Rankings places it in the top 1.2% of universities worldwide in terms of academic excellence. More than 16,000 students pursue undergraduate and graduate degrees in eight professional schools and divisions, driven by significant funded research, creativity and scholarship. CCNY is as diverse, dynamic and visionary as New York City itself.  View CCNY Media Kit.