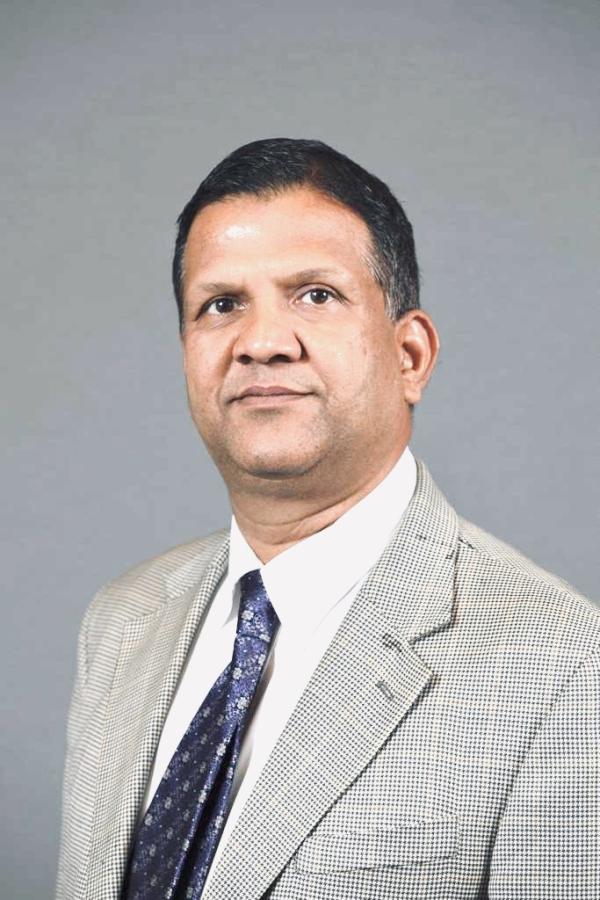 Anil Agrawal, Herbert G. Keyser Professor of Civil Engineering at CCNY, has been elected a distinguished member of the American Society of Civil Engineers.
Anil K. Agrawal, Herbert G. Keyser Professor of Civil Engineering in the Grove School of Engineering at The City College of New York, is one of 10 top professionals elected American Society of Civil Engineers (ASCE) distinguished members. The class of 2023 will be inducted at ceremonies during the ASCE 2023 Convention, Oct. 18-21 in Chicago.
Distinguished membership is the highest honor ASCE can bestow upon a member. It is reserved for civil engineers who are either ASCE members or fellows and have attained recognized superiority in position, character, and achievement through significant contributions to the profession. Founded in 1852, ASCE represents more than 150,000 members of the  profession in 177 countries. 

Agrawal is recognized by his peers worldwide as a pioneering researcher in bridge structures. His distinguished membership is for "significant and definitive contributions in extreme hazards and mitigation for bridges and service to the Society as editor of ASCE's Journal of Bridge Engineering."
He served as editor-in-chief of the ASCE's "Bridge Engineering" (2009- 2021), which in 2017 was ranked #18 among structural engineering journals by Google Scholar metrics. This success garnered him 2019's Richard R. Torrens Award for outstanding performance.
In addition, Agrawal chaired the Society's SEI Committee on Bridge Inspection, Rehabilitation, and Monitoring, as well as the SEI Committee on Structural Control and Sensing. He has also headed the Engineering Mechanics Committee of the ASCE Metropolitan Section since 2013.
He is the recipient of several prestigious awards, including CUNY's Performance Excellence Award in 2000 and ASCE's 2019 Arthur M. Wellington Prize for the paper "Heavy Truck Collision with Bridge Piers: Computational Simulation Study," as well as the Society's Ernest E. Howard Award last year. 
Aside from other recognitions attesting to his stellar character and teaching excellence, the models Agrawal developed have resulted in over 100 dissertations. His work on impact on bridges by over-Height vehicles is being followed by researchers around the world. In 2022 he was awarded a patent on his Laser Ranging Over-Height Vehicle Detector System (LRA-OHVD) by the U.S. Patent Office. During the past 24 years he has received some $15 million in research funding.
About the City College of New York
Since 1847, The City College of New York has provided a high-quality and affordable education to generations of New Yorkers in a wide variety of disciplines. CCNY embraces its position at the forefront of social change. It is ranked #1 by the Harvard-based Opportunity Insights out of 369 selective public colleges in the United States on the overall mobility index. This measure reflects both access and outcomes, representing the likelihood that a student at CCNY can move up two or more income quintiles. Education research organization Degree Choices ranks CCNY #1 nationally among universities for economic return on investment. In addition, the Center for World University Rankings places CCNY in the top 1.8% of universities worldwide in terms of academic excellence. Labor analytics firm Emsi puts at $1.9 billion CCNY's annual economic impact on the regional economy (5 boroughs and 5 adjacent counties) and quantifies the "for dollar" return on investment to students, taxpayers and society. At City College, more than 15,000 students pursue undergraduate and graduate degrees in eight schools and divisions, driven by significant funded research, creativity and scholarship. This year, CCNY launched its most expansive fundraising campaign, ever. The campaign, titled "Doing Remarkable Things Together" seeks to bring the College's Foundation to more than $1 billion in total assets in support of the College mission. CCNY is as diverse, dynamic and visionary as New York City itself. View CCNY Media Kit.