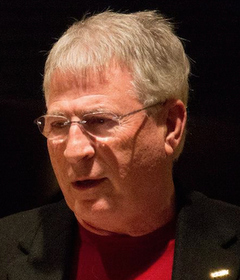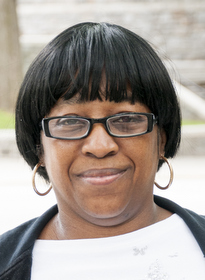 Dr. Stephen Jablonsky, a faculty member in the CCNY music department since 1964, and Regina Pierce, an administrative assistant in the Grove School of Engineering, will be honored at the Alumni Association of The City College of New York's 163rd annual meeting, June 11.
A 1962 City College alumnus, Jablonsky will receive the Faculty Service Award for his more than half century service to CCNY. A highlight of that was his 12-year tenure as chairman of the music department.
Pierce will receive the Administrative Service Award. She has worked at CCNY since 1979, including more than two and a half decades in the Grove School helping nurture generations of engineering students. 
The program in CCNY's Great Hall in Shepard Hall at 7 p.m. includes service award presentations to five alumni:
Renotti M. Alexander '96, CWE Alumni Group;
Salvatore Arena, Jr. '76, Communications Alumni Group;
Yvette Burke-Forehand '05, Black Alumni Group;
Dr. Joyce R. Coppin '58, Education Alumni Group;
Dr. Frieda Tatem '54, '62E
In addition, City College President Lisa S. Coico will give highlights of the 2014 – 2015 academic year. And in line with the meeting's theme, "Celebrating the new CCNY Center for Discovery and Innovation and the CUNY Advanced Science and Research Center," Dr. Tony Liss, dean of the Division of Science, will be guest speaker. 
A buffet dinner at 6 p.m. precedes the meeting. Tickets are $40 per person and can be ordered through the Alumni Association at 212-234-3000. The meeting is free and open to the public.
About The City College of New York
Since 1847, The City College of New York has provided low-cost, high-quality education for New Yorkers in a wide variety of disciplines. More than 15,000 students pursue undergraduate and graduate degrees in: the College of Liberal Arts and Sciences; the Bernard and Anne Spitzer School of Architecture; the School of Education; the Grove School of Engineering; the Sophie Davis School of Biomedical Education, and the Colin Powell School for Civic and Global Leadership. U.S. News, Princeton Review and Forbes all rank City College among the best colleges and universities in the United States.
About The Alumni Association of The City College of New York
The idea of a permanent Alumni Association came from the graduating class of 1853, wanting to form a community of friends with a shared experience and common goals. In 1913, the Association was incorporated and in 1950 it took on its present name as the Alumni Association of The City College of New York. Today, the Association represents over 100,000 living Alumni. CCNY boasts nine Nobel Laureates, more than any other public college in the United States.