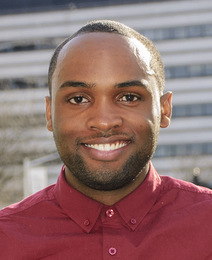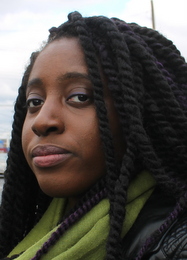 Kai Simmonds and Donna Dei-Baning, students in The City College of New York's media and communication arts (MCA) department, have been awarded 2015 LAGRANT Foundationscholarships. They are the only recipients from New York State. The scholarships support students from ethnically diverse backgrounds pursuing careers in advertising, marketing and public relations.
Simmonds, a Harlem resident majoring in advertising and public relations, is one of 22 exceptional students in his field awarded undergraduate scholarships nationwide.  
Dei-Baning, who is pursuing a master of professional studies degree, is among 19 graduate scholarship recipients. The Brooklyn resident is in her first year in the MCA's Masters inBranding + Integrated Communications (BIC) program launched two years ago. She is a 2010 graduate of Dartmouth College.
The LAGRANT Foundation's (TLF) 2015 scholarship recipients will be formally recognized during the 17th Anniversary Scholarship and Donor Recognition Reception in Chicago June 8. 
In addition to receiving the scholarships, TLF will also provide winners with airfare and lodging to attend career-building events where they will meet with top communications professionals and participate in networking opportunities over the course of three days. 
About The LAGRANT Foundation
Since its inception in 1998, The LAGRANT Foundation has provided $1.71 million and 261 scholarships to continue its mission to increase the number of ethnic minorities in the fields of advertising, marketing and public relations. 
About The City College of New York
Since 1847, The City College of New York has provided low-cost, high-quality education for New Yorkers in a wide variety of disciplines. More than 16,000 students pursue undergraduate and graduate degrees in: the College of Liberal Arts and Sciences; the Bernard and Anne Spitzer School of Architecture; the School of Education; the Grove School of Engineering; the Sophie Davis School of Biomedical Education, and the Colin Powell School for Civic and Global Leadership. U.S. News, Princeton Review and Forbes all rank City College among the best colleges and universities in the United States.