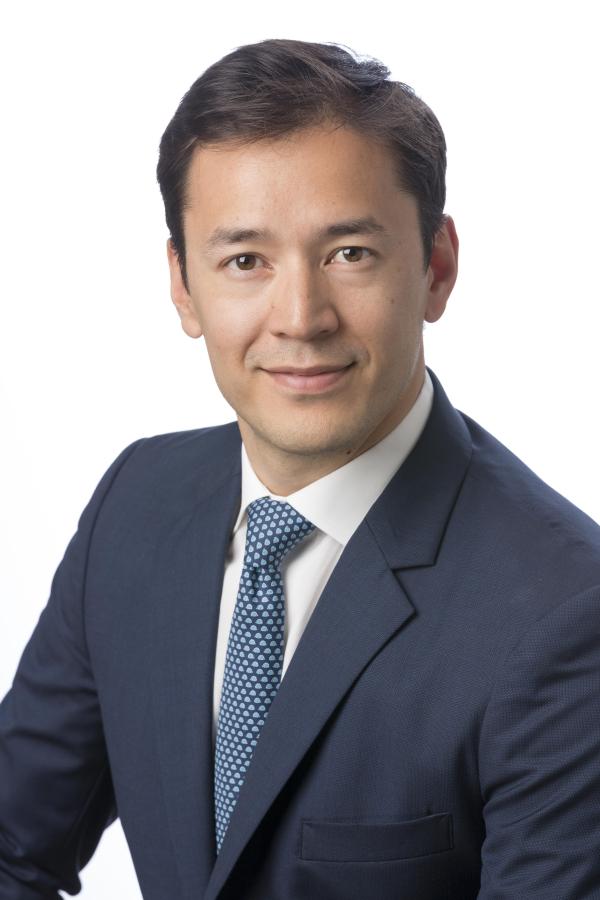 Nicolas Roc, a financial services executive, is the newest member of the Foundation for City College Inc. Board.
The City College of New York is pleased to announce the appointment of financial services executive Nicolas Roc to the Foundation for City College Inc. Board. He joins 12 other distinguished Board members.

Roc is head of US Equity Trading for Securities Lending at global investment manager BlackRock. He has spent his entire professional life in financial services, having worked for Societe Generale and Deutsche Bank before coming to BlackRock in 2011. Since then, he has held increasingly responsible positions with the company in London, Hong Kong and New York.

A native of Paris, Roc is the son of a Cambodian immigrant mother who fled the Khmer Rouge and a French father, neither of whom had the chance to attain a formal education. Both parents instilled in their two sons the importance of education as a means of social mobility and social equity.  

"I feel that, through education, I was able to do something that my parents are proud of," he said.
Roc learned of the opportunity to serve on the Board through BoardLead, a service that partners with companies to recruit professionals to serve on nonprofit boards. BlackRock is a partner of BoardLead, which alerted him to the Foundation Board opening.
"The mission of City College, providing people with access to education, really resonated with me," he said. "I have always been keen on helping people through education, and I have experienced the power that higher education has to change the lives of people and to help with social mobility and social equity."
"Nicolas is the kind of person who can help to bolster the Foundation as it seeks to enhance its mission," said Vice President for Institutional Advancement and Communications Dee Dee Mozeleski, who is also the executive director of The Foundation for City College, Inc. "We are pleased to be able to attract such passionate, accomplished professionals from the private sector who understand and value public higher education." 

About the Foundation for City College, Inc. 
The Foundation's mission at our 173-year-old institution is to enhance access to educational and research excellence, particularly for students who might not otherwise attend a senior college due to financial costs.

About the City College of New York
Since 1847, The City College of New York has provided a high-quality and affordable education to generations of New Yorkers in a wide variety of disciplines. CCNY embraces its position at the forefront of social change. It is ranked #1 by the Harvard-based Opportunity Insights out of 369 selective public colleges in the United States on the overall mobility index. This measure reflects both access and outcomes, representing the likelihood that a student at CCNY can move up two or more income quintiles. In addition, the Center for World University Rankings places CCNY in the top 1.8% of universities worldwide in terms of academic excellence. Labor analytics firm Emsi puts at $1.9 billion CCNY's annual economic impact on the regional economy (5 boroughs and 5 adjacent counties) and quantifies the "for dollar" return on investment to students, taxpayers and society. At City College, more than 16,000 students pursue undergraduate and graduate degrees in eight schools and divisions, driven by significant funded research, creativity and scholarship. CCNY is as diverse, dynamic and visionary as New York City itself. View CCNY Media Kit.