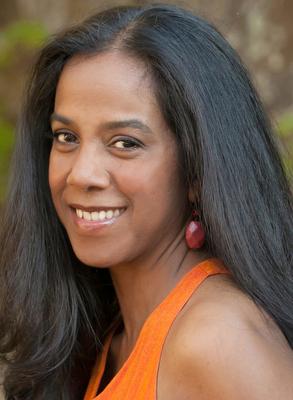 Ru Freeman, the Sri Lankan-born novelist, journalist and activist, whose work has been translated into numerous languages, is the latest high profile visiting professor in The City College of New York's MFA Program in Creative Writing. The noted author of "On Sal Mal Lane," a New York Times Editor's Choice Book, is teaching a course entitled "Turning the Personal into Fiction."
"We are lucky to have Freeman on board to inspire our MFA students this semester," said Emily Raboteau, CCNY professor of English. "She's a fierce, award-winning writer and literary activist whose creative work engages with global politics."
In addition to a bibliography that includes "A Disobedient Girl" (Atria/Simon & Schuster, 2009), Freeman edited the ground-breaking anthology, "Extraordinary Rendition: American Writers on Palestine" and blogs for the Huffington Post on literature and politics. She is also a contributing editorial board member of the Asian American Literary Review.
Her many honors include the 2014 Sister Mariella Gable Award for Fiction and the Janet Heidinger Kafka Prize for Fiction by an American Woman. She's also received fellowships from the Bread Loaf Writers' Conference, Yaddo, Hedgebrook and the Lannan Foundation.  
Freeman will do a public reading, 5 – 7 p.m. March 15, in CCNY's North Academic Center, room 6/308.
Graduates of CCNY's creative writing program have gone on to win major awards including the Pulitzer Prize, the Pushcart Prize, the Guggenheim Fellowship, and a Grammy Award.
Previous visiting professors have included acclaimed poet Thomas Sayers Ellis and fiction writer Chinelo Okparanta.
About The City College of New York
Since 1847, The City College of New York has provided low-cost, high-quality education for New Yorkers in a wide variety of disciplines. More than 15,000 students pursue undergraduate and graduate degrees in eight professional schools and divisions. View CCNY Media Kit.