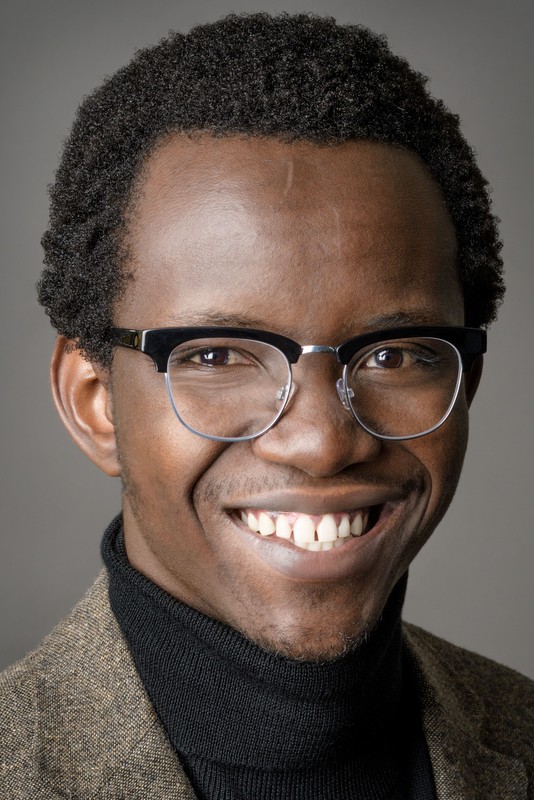 Award supports 30 stellar immigrants and children of immigrants

Kenyan-born Joel Sati, a 2016 City College of New York alumnus, is one of 30 recipients of 2018 Paul & Daisy Soros Fellowships for New Americans. The program provides $90,000 each to outstanding immigrants and children of immigrants for graduate studies in the United States.
Sati and his cohort were selected from a pool of 1,766 applicants for their potential to make significant contributions to U.S. society, culture, or their academic fields. The Fellows are all the children of immigrants, Deferred Action for Childhood Arrival (DACA) recipients, green card holders, or naturalized citizens.
"Whether it is through scientific discovery, business, literature, medicine, or law, immigrants enrich our everyday lives in the United States in profound ways. As a country, we need to refocus our attention on immigrant contributions," said Craig Harwood, the fellowship program director.  
The new Fellows join a prestigious community of recipients from past years, which includes former US Surgeon General Vivek Murthy; Fei-Fei Li, chief scientist of artificial intelligence and machine learning at GoogleCloud and Lieutenant Governor Cyrus Habib of Washington.
"Coming from a working class immigrant background, being honored in this way is one of the best achievements I could have ever hoped for," said Sati, who earned a BA in philosophy from CCNY.
The $90,000 fellowship will support his work toward a PhD in the Jurisprudence and Social Policy program at UC Berkeley, and a JD at the Yale Law School.
Sati arrived in the U.S. at age nine with his mother, who worked hard to educate him in Georgia, Maryland, and later New York. His college years were challenging as an undocumented student. There was a measure of relief in summer 2012 when President Barack Obama authorized the DACA program, which protected individuals like Sati from deportation.
"It's always great to make my mum proud. It's because of her that I am where I am," Sati thanked his mother. "I'm also thankful to The City College of New York. For years it has helped amplify the stories of immigrants like myself, and I would not be where I am without CCNY."
He credited his success to his mentors in the Skadden, Arps Honors Program in Legal Studies, which is housed in CCNY's Colin Powell School for Civic and Global Leadership; in the Philosophy Department, and in the City College Fellowship program.
About The City College of New York
Since 1847, The City College of New York has provided a high quality and affordable education to generations of New Yorkers in a wide variety of disciplines. Today The Chronicle of Higher Education ranks CCNY #2 among public colleges with the greatest success in ensuring the social mobility of our student body; at the same time the Center for world University Rankings places it in the top 1.2% of universities worldwide in terms of academic excellence. More than 16,000 students pursue undergraduate and graduate degrees in eight professional schools and divisions, driven by significant funded research, creativity and scholarship. CCNY is as diverse, dynamic and visionary as New York City itself.  View CCNY Media Kit.