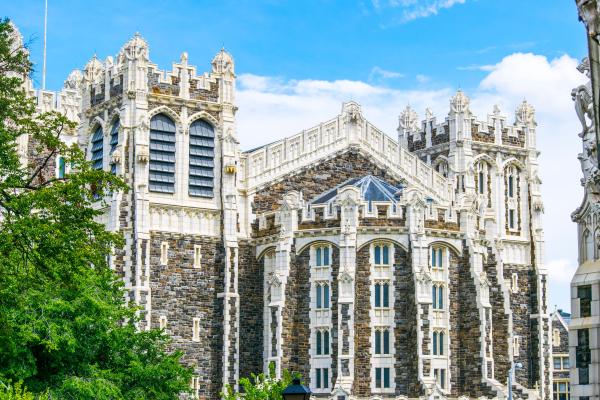 CCNY is teaming with Google and Cisco to offer professional IT and computer certification courses in its continuing education program.
The City College of New York is transforming its Continuing and Professional Studies Programs (CPS), expanding previously established programs and courses, as well as implementing new programs and partnerships. The move follows CCNY President Vincent Boudreau's vision of creating an education model by which students can fully immerse themselves in high-demand careers, while also forging innovative solutions to achieve this goal. 
CCNY has now established major partnerships with Google and Cisco, and will soon start offering courses for the Cisco Academy Certificate, including introduction to networking, switching, routing, wireless essentials, and cybersecurity. Partnering with Google, CUNY will offer an IT Support Professional Certificate. 
"We decided to explore a different kind of partnership with CISCO and Google, one where we could work to transform our certificate programs with highly-regarded organizations," said Dean Juan Carlos Mercado, who became involved in the program of July 2021. "We will help students find work in fields that will only grow."
CCNY has already established a partnership with DC 37 Educational Fund to start offering computer classes to DC 37 members, and to non-members alike. Additionally, in association with Great Courses and QBS, CCNY has created a course in Big Data as a pilot, which will be launched in the next three months. These courses are both innovative for the CPS program, as well as a pragmatic solution to creating a pathway for students to immerse themselves in sought after careers. 
"CCNY has always situated its educational programs in the mission to provision New York City, and our society more generally, with a workforce skilled to confront some of the most daunting challenges we face," said Pres. Boudreau. "Expanding expertise in technology fields, particularly when these extend into areas of cybersecurity, is consistent with that tradition.  As we grow our continuing education programs, you'll see a consistent connection between the courses we offer and the needs of our communities."
In collaboration with the civil engineering department and the NYC Department of Environmental Protection (DEP), CCNY is also working to create a number of environmental engineering courses that would support the needs of their engineers and those of the NYS Department of Environmental Conservation. These offerings would also be available to engineers in the private sector. Development of the courses will be funded from an existing contract with DEP, with the program launched in Spring 2022. 
CCNY is also dedicated to work with a new grant Professor Angelo Lampousis, Earth and Atmospheric Sciences Lecturer, received from the EPA, offering training related to the government agency. 
Moreover, CCNY is planning to offer courses developed by the Charles Rangel Initiative in the near future. CCNY is also preparing to identify potential grants through the work force development programs, led by Dee Dee Mozeleski, vice president of the Office of Institutional Advancement and Communications, executive director of the Foundation for City College, and senior advisor to the President of City College. Additionally, CCNY is actively working to increase enrollment in regular non-degree programs. 
These programs hold promise for the future of the CPS program, creating new avenues for students to learn valuable skills, and helping them launch new careers. 
About the City College of New York
Since 1847, The City College of New York has provided a high-quality and affordable education to generations of New Yorkers in a wide variety of disciplines. CCNY embraces its position at the forefront of social change. It is ranked #1 by the Harvard-based Opportunity Insights out of 369 selective public colleges in the United States on the overall mobility index. This measure reflects both access and outcomes, representing the likelihood that a student at CCNY can move up two or more income quintiles. In addition, the Center for World University Rankings places CCNY in the top 1.8% of universities worldwide in terms of academic excellence. Labor analytics firm Emsi puts at $1.9 billion CCNY's annual economic impact on the regional economy (5 boroughs and 5 adjacent counties) and quantifies the "for dollar" return on investment to students, taxpayers and society. At City College, more than 16,000 students pursue undergraduate and graduate degrees in eight schools and divisions, driven by significant funded research, creativity and scholarship. CCNY is as diverse, dynamic and visionary as New York City itself. View CCNY Media Kit.