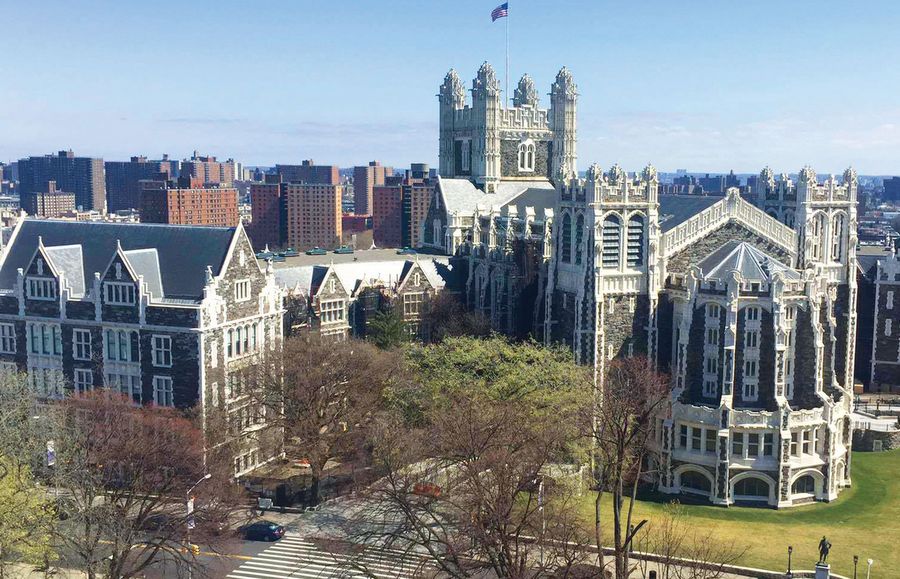 The City College of New York has among the best graduate program's in the nation, according to U.S. News & World Report's latest rankings.
In a huge leap from last year, the physician assistant program at the City College of New York-based CUNY School of Medicine now ranks in the top 50 in the nation in U.S. News & World Report's "Best Graduate Schools 2020" rankings released today. The newspaper also lists five other CCNY programs among the nation's best.
The PA program moves 87 places from #133 in the previous rankings to   #46 today, tied with 15 other schools.  These include Pennsylvania State University, Medical University of South Carolina and Albany Medical College. 
Fine Arts, offered by CCNY's Division of Humanities and the Arts, ranks #59         nationwide in the survey of more than 2,054 programs by U.S. News. That's tied with, among others, Boston University, Tufts University and University of California -- Santa Barbara.
Four other master's programs at CCNY – three of them in the Colin Powell School for Civic and Global Leadership -- are listed among the best in the U.S.
Earning national recognition are:
Each year, U.S. News ranks professional school programs in business, education, engineering, law, medicine and nursing, including specialties in each area.
The Best Graduate Schools rankings in these areas are based on two types of data: expert opinions about program excellence and statistical indicators that measure the quality of a school's faculty, research and students.
The data for the rankings in all six disciplines come from statistical surveys of more than 2,054 programs and from reputation surveys sent to more than 22,018 academics and professionals, conducted in fall 2018 and early 2019.
This is the latest recognition of City College's academic credentials by U.S. News & World Report. In November 2018, the publication named CCNY one of the top schools globally in a survey of the world's 1,372 elite institutions from 75 countries.
U.S. News also ranked CCNY #471 [tied with Heriot Watt University of Britain] in its Best Global Universities for Physics. This category recognizes:  "well-regarded universities from around the world (that) have shown strength in producing research in a wide range of topics related to physics – the study of matter and energy.
Overall, City College is one of more than 800 institutions with graduate schools surveyed by U.S. News on an annual basis.
About The City College of New York
Since 1847, The City College of New York has provided a high quality and affordable education to generations of New Yorkers in a wide variety of disciplines. Today The Chronicle of Higher Education ranks CCNY #2 among public colleges with the greatest success in ensuring the social mobility of our student body; at the same time the Center for world University Rankings places it in the top 1.2% of universities worldwide in terms of academic excellence. More than 16,000 students pursue undergraduate and graduate degrees in eight professional schools and divisions, driven by significant funded research, creativity and scholarship. CCNY is as diverse, dynamic and visionary as New York City itself.  View CCNY Media Kit.