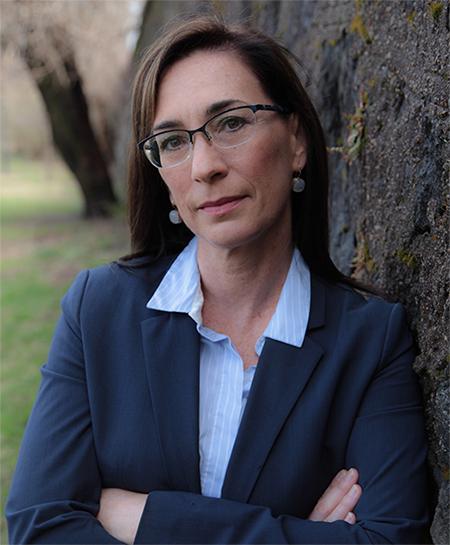 Victoria Frye, associate professor at the CUNY School of Medicine at CCNY, is the recipient of a NIMH grant that will aid in reducing intersectional stigmas and increase uptake of and adherence to biomedical HIV prevention modalities.
Victoria Frye, associate professor at the CUNY School of Medicine at The City College of New York, is leading the conversation on reducing intersectional stigmas at the community level to increase uptake of and adherence to biomedical HIV prevention modalities through a new grant from the National Institute of Mental Health.
"This grant will advance prevention science by optimizing study design to evaluate the impact of community-level interventions. As well, the intervention developed should address how intersectional stigma acts as a barrier to accessing prevention methods," said Frye. "With increased uptake of effective prevention, we seek ultimately to achieve lower community-level viral load and the diminution of the HIV epidemic among urban communities, in particular among African-American or Black gay, bisexual and other men who have sex with men in the U.S."
The three-year R34 study is made possible by a grant of over $740,000 to adapt the CHHANGE intervention, which sought to reduce community-level HIV stigma and homophobia. The funding will support intervention adaptation to address intersectional and emergent stigmas around the use of pre-exposure prophylaxis (PrEP) and post-exposure prophylaxis (PEP), as well as HIV testing. 
The CHHANGE intervention focused on enhancing visibility and contact with people who identify as sexual orientation minority group members and people living with HIV/AIDS. Intervention components were designed to enhance empathy and perspective-taking, challenge stereotyped beliefs, and teach skills to interrupt stigma and homophobia in organizations, families and individuals.
The adapted intervention, called CHHARGE, will specifically address stigmas that have emerged related to PrEP and PEP use among gay and bisexual men, as well as how racism interacts with stigma to form a powerful barrier to prevention access, particularly among gay men of color. The new study also aims to identify optimal intervention evaluation design features, for example the use of "big data" for characterizing group-level outcome and covariate measures, methods for minimizing contamination, and statistical approaches to assessing lagged effects. 
Frye and the Laboratory of Urban Community Health (LUCH) will partner with community-based organizations and colleagues at the CUNY School of Public Health and Columbia University to execute the three-year research study.
About The City College of New York
Since 1847, The City College of New York has provided a high quality and affordable education to generations of New Yorkers in a wide variety of disciplines. CCNY embraces its role at the forefront of social change. It is ranked #1 by the Harvard-based Opportunity Insights out of 369 selective public colleges in the United States on the overall mobility index. This measure reflects both access and outcomes, representing the likelihood that a student at CCNY can move up two or more income quintiles. In addition, the Center for World University Rankings places CCNY in the top 1.2% of universities worldwide in terms of academic excellence. More than 16,000 students pursue undergraduate and graduate degrees in eight professional schools and divisions, driven by significant funded research, creativity and scholarship. CCNY is as diverse, dynamic and visionary as New York City itself.  View CCNY Media Kit.