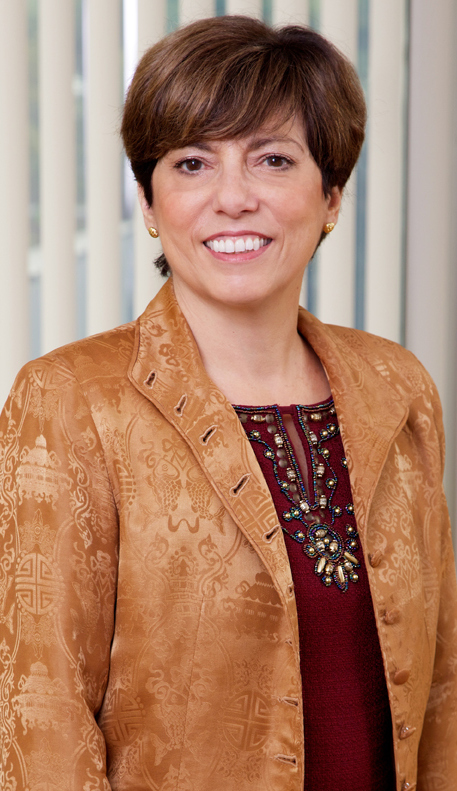 Lisa S. Coico, Ph.D., president of The City College of New York, is the recipient of the 2016 Graduate School Distinguished Alumnus Award from Weill Cornell Graduate School of Medical Sciences. The award recognizes outstanding contributions to biomedical research and education. It will be presented in May.
Announcing the award, Gary Koretzky, dean of the Weill Cornell Graduate School, said the selection committee acknowledges Coico as "an outstanding scientist and administrator."   "We would like to honor your years of outstanding research, teaching and administration with this award," he added.
A nationally prominent educator and researcher in microbiology and immunology, Coico earned a doctorate in microbiology and immunology from Weill Cornell Graduate School of Medical Sciences.
This is the second alumni award Coico received recently. Her undergraduate alma mater, Brooklyn College,  named her Alumna of the Year  in 2014.
Coico is the 12th president of City College and the first City University of New York graduate to lead the institution. Since her appointment in 2010, she's overseen a resurgence in academic excellence, student engagement and faculty enhancement.
The latest developments at CCNY under her tenure include the new City College Center for Discovery and Innovation and the establishment of the CUNY School of Medicine on the City College campus.
The success of Coico's programs is reflected in many ways, including the recognition of CCNY as one of the "Best Colleges in the U.S." by the Princeton Review, Forbes and U.S. News & World Report, and one of the "Best Value Colleges" as measured by the Princeton Review.
About The City College of New York
Since 1847, The City College of New York has provided low-cost, high-quality education for New Yorkers in a wide variety of disciplines. More than 16,000 students pursue undergraduate and graduate degrees in: the College of Liberal Arts and Sciences; the Bernard and Anne Spitzer School of Architecture; the School of Education; the Grove School of Engineering; the Sophie Davis School of Biomedical Education, and the Colin Powell School for Civic and Global Leadership. U.S. News, Princeton Review and Forbes all rank City College among the best colleges and universities in the United States.