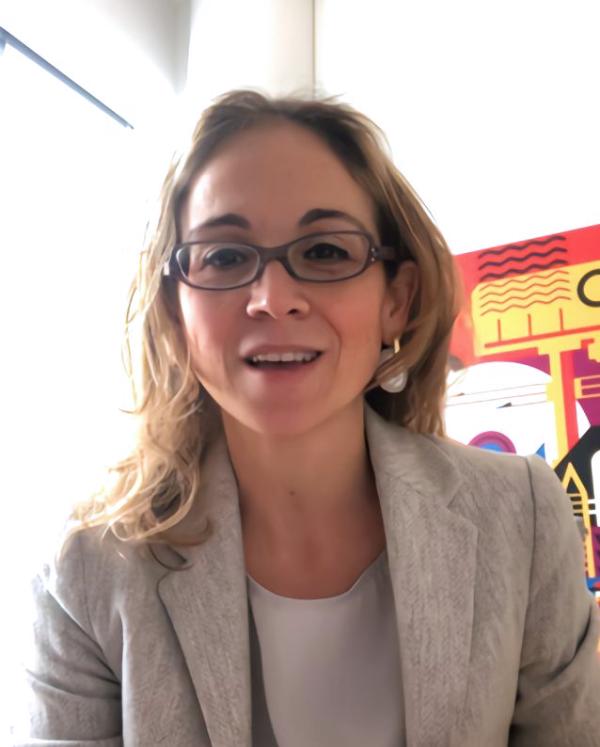 CCNY scientist Maria Tzortziou has been appointed to a national ocean policy advisory panel by the White House.
Maria Tzortziou, Martin and Michele Cohen Endowed Professor of Environmental Sciences at The City College of New York's Center for Discovery and Innovation (CDI), is one of 18 experts appointed by the White House to the newly formed Ocean Research Advisory Panel (ORAP).
Tzortziou and 17 other members were selected by a public nomination process, and appointed by the Director of the White House Office of Science and Technology Policy and the Chair of the Council on Environmental Quality, who co-chair the Ocean Policy Committee (OPC).
"The ocean has never been more important – it regulates our climate and provides jobs, nourishment, recreation and respite. These experts will provide the Ocean Policy Committee with the technical and policy advice to support ocean health and a strong blue economy," said Brenda Mallory, Chair of the White House Council on Environmental Quality and co-chair of the OPC. "Their deep knowledge and diverse backgrounds will be invaluable in advancing the Biden-Harris Administration's ocean priorities."
"Formation of the Ocean Research Advisory Panel is a major milestone for U.S. ocean science and policy, and reinforces the President's historic commitments to tackle climate change while creating good jobs, embracing environmental justice and basing action on science and knowledge," said Jane Lubchenco, PhD, deputy director for climate and environment at the White House Office of Science and Technology Policy. "Coming from industry, universities and civil society, the ORAP members bring depth of experience and diversity of perspectives on the ocean from across our nation. ORAP will help guide federal government efforts to tackle some of the biggest challenges and opportunities for our ocean, in conjunction with states, tribes, territories, communities, businesses and the broader marine community."
Click here for more information and for a full list of the experts.
About Maria Tzortziou:
In addition to her position as the Martin and Michele Cohen Endowed Professor of Environmental Sciences at CDI, Tzortziou is Director of Research and Applications at the CREST Remote Sensing Earth Institute. She is also Affiliate Professor with Columbia University/LDEO, and Senior Research Scientist at NASA Goddard, where she serves as the Deputy Program Applications Lead for NASA's PACE satellite mission. Tzortziou has extensive experience in ocean science, marine technology, and policy. She leads cross-disciplinary research that integrates advanced satellite remote sensing technologies with multidisciplinary datasets and models to assess human-ecosystem interactions, and the impact of multiple environmental stressors on the biogeochemistry, ecology, and biodiversity of inland and ocean ecosystems. 

Tzortziou has served as an expert on numerous interagency advisory and leadership boards relevant to ocean science and policy, including the Science Steering Committee for the Ocean Carbon Biogeochemistry Program, the Science leadership Board for the North American Carbon Program, and the Long Island Sound Study Program Science and Technical Advisory Committee. She is the Science Lead for Oceans and Coasts at the NOAA Center for Earth System Sciences and Remote Sensing Technologies. She is co-Lead on the Science Definition and Implementation Team for NASA's next major field campaign program in the Arctic, and the Applied Science Lead for GLIMR, NASA's first geostationary hyperspectral ocean color mission. 
About The City College of New York
Since 1847, The City College of New York has provided a high-quality and affordable education to generations of New Yorkers in a wide variety of disciplines. CCNY embraces its position at the forefront of social change. It is ranked #1 by the Harvard-based Opportunity Insights out of 369 selective public colleges in the United States on the overall mobility index. This measure reflects both access and outcomes, representing the likelihood that a student at CCNY can move up two or more income quintiles. Education research organization Degree Choices ranks CCNY #1 nationally among universities for economic return on investment. In addition, the Center for World University Rankings places CCNY in the top 1.8% of universities worldwide in terms of academic excellence. Labor analytics firm Emsi puts at $1.9 billion CCNY's annual economic impact on the regional economy (5 boroughs and 5 adjacent counties) and quantifies the "for dollar" return on investment to students, taxpayers and society. At City College, more than 15,000 students pursue undergraduate and graduate degrees in eight schools and divisions, driven by significant funded research, creativity and scholarship. This year, CCNY launched its most expansive fundraising campaign, ever. The campaign, titled "Doing Remarkable Things Together" seeks to bring the College's Foundation to more than $1 billion in total assets in support of the College mission. CCNY is as diverse, dynamic and visionary as New York City itself. View CCNY Media Kit.