Career Pathways
Graduates of the MPA Program find meaningful careers in nonprofit organizations, government institutions, business and social enterprise, and international organizations. They work in a variety of managerial and leadership roles in areas such as communications, development and fundraising, budgeting and finance, policy research, advocacy, program evaluation, and community organizing, among others.
The MPA Program requires students to actively work on their own professional development while in the program. This expectation demonstrates our program's commitment to developing professional skills and capabilities so that CPS MPAs can lead impactful careers in public service to advance social change. The MPA Professional Development (PD) program runs during students' first year in the program parallel to their coursework and provides students with a professional development foundation. It includes two full-day in-person PD events, a work experience requirement, and an intentionally sequenced series of deliverables (professional outputs that students produce each semester to help them build their career).
MPA alumni work in all sectors. Almost half (48%) work in the nonprofit sector.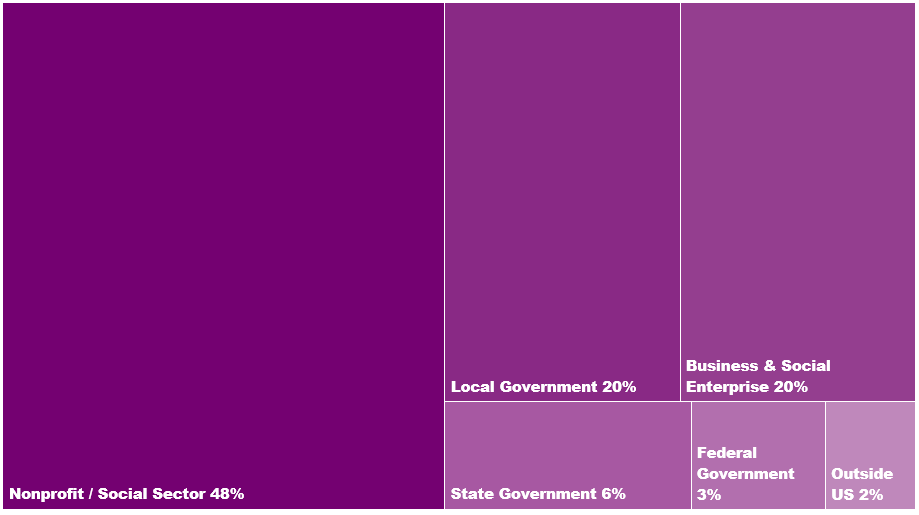 Last Updated: 07/31/2023 18:21