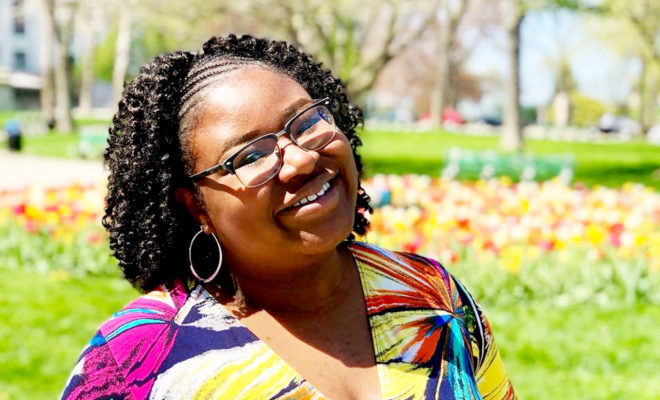 For most of her young professional life, Kalima Mckenzie-Simms has dedicated herself to helping schools become safer places for LGBTQ youth.
Under her leadership, the PFLAG Safe Schools Program has more than tripled its presence in New York City schools. The program counters homophobia, transphobia, and bullying; gives LGBTQ students the support they often lack at home; and educates school communities about sexual orientation and gender identity.
In recognition of her tireless and passionate work, Mckenzie-Simms was selected to be part of the 2020 Cohort of 40 LGBTQ Leaders Under 40, an annual list published by Business Equality (BEQ) Magazine.
PFLAG is one of the oldest national, member-based organizations advancing LGBTQ rights.
Mckenzie-Simms rose from being a beneficiary of PFLAG's programs to interning and eventually managing one of its most influential programs. She is now a graduate student in the Colin Powell School's Master's in Public Administration Program and plans to continue expanding her life-long work for LGBTQ rights after graduation.
Read the full BEQ profile here.