Join us at our upcoming event.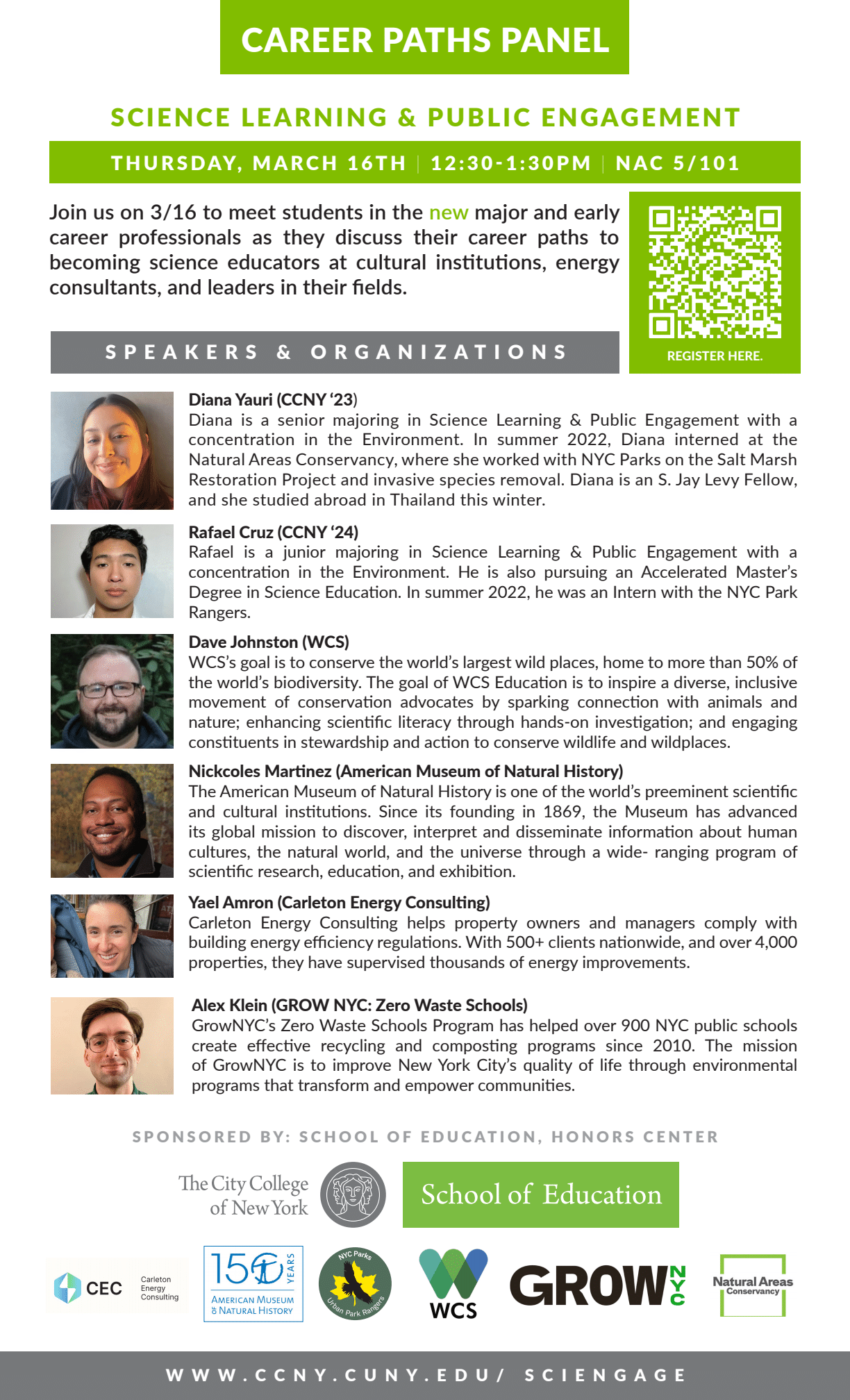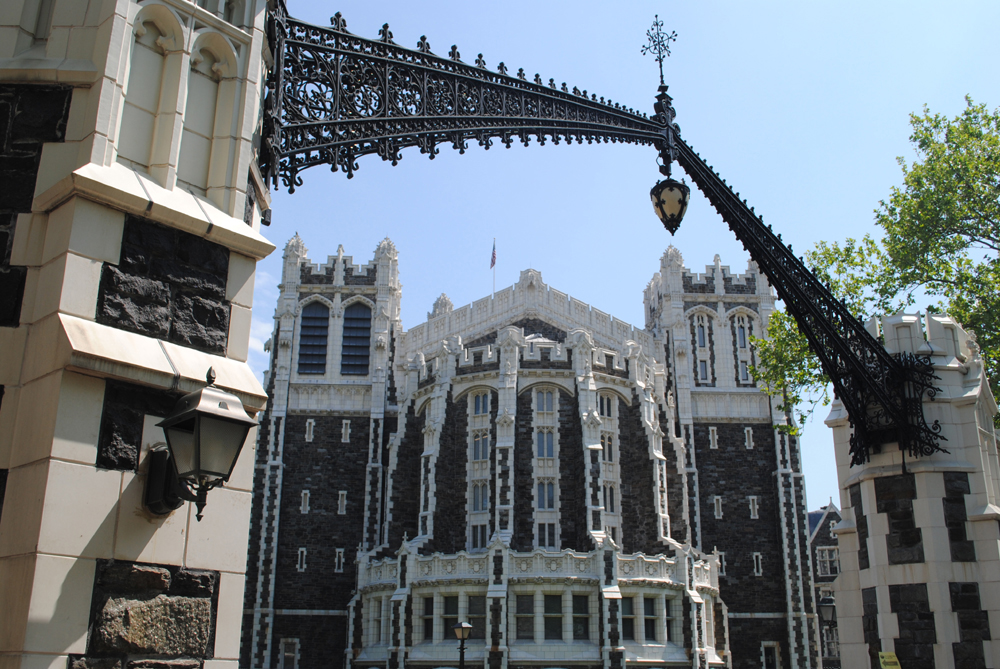 Preparation for a Wide-Range of STEM Education Careers
Zoos
City parks
Non-profits
Science Museums
Botanical gardens
Environmental centers
Health & nutrition outreach
Community based organizations...
If you are this major and also interested in teaching middle school science you may qualify for our accelerated Master's program.
Courses in Education Pedagogy & Core Science Disciplines
Program courses are designed to develop expertise in science engagement in non-formal environments, curricular and instructional design, communications media, and non-profit program management. In addition, majors will develop content area expertise through science/engineering concentration courses. Students will take a set of core courses in one of six concentration areas: 1. Biology 2. Chemistry 3. Earth Science 4. Physics 5. Environment 6. Engineering. They will also develop broad-based science expertise through inquiry focused life, physical, and environmental science courses, and through a course that explores the nature of scientific knowledge across the disciplines of science.
Internships
Finally, students in the new program will participate in two internships to learn first-hand about informal science education careers. The first internship will occur after a student completes baseline introductory science courses and a non-formal science pedagogy course. The second internship will occur later in a student's course of study. Together, the internships and student coursework will increase student readiness and qualifications for science learning and engagement careers.

Program Requirements
CONTACT INFORMATION
Yael Wyner
Program Director
o: Room 5/205C
p: 212-650-5869
f: 212-650-7530
e: ywyner@ccny.cuny.edu
Richard Steinberg
Program Director
o: Room 5/205B
p: 212-650-5617
f: 212-650-7530
e:  steinberg@ccny.cuny.edu

North Academic Center
160 Convent Avenue
New York, NY 10031