Fall Admissions Deadline: January 15th
Rolling admissions as space permits
Located in New York, New York, the Urban Design program (MUPUD) is centered on the premise that only a combination of leadership, technical, and design skills will lead to meaningful change in the way we think, plan, and construct our built environments. Faculty and students foster new conversations in response to our urbanized planetary crises and provide transformative alternatives that radically reimagine our cities as equitable, diverse, resourceful, and ecologically nimble.
Application Process     Apply Today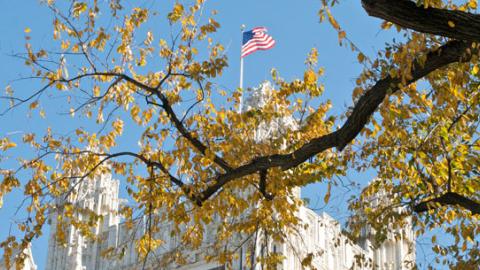 Empowering Urban Designers, Transforming Cities: Only Here at CCNY
Graduate projects on social equity have been sponsored by JP Morgan though the J. Max Bond Center for Urban Futures.  
Participatory Urbanism radically reimagines our cities as equitable, diverse, resourceful, and ecologically nimble.
Alumni include the current dean of the Yale School of Architecture, Deborah Berke. 
Recently published works include a study of Havana's waterfront and a proposal for rapidly urbanizing Amazon basin settlements. 
Student Info
Students have access to a wealth of resources, engagement opportunities, and renowned faculty within the CUNY system, as well as local partners, critics, and collaborators, all of which are crucial for their success. Alumni go in many different directions after graduation, including working in design, city government, and real estate development; conducting academic research and teaching; working for NGOs; and more. Our school's annual Architecture Career Fair, each February, helps students make connections.
Faculty Info
There are 25 full-time and 70 adjunct faculty members in the department, about 6 of whom teach in the Urban Design program in any given semester. All of our faculty have advanced degrees -- professional master's or PhDs -- and most have dynamic and active professional careers in design-related fields such as urban design, architecture, and landscape architecture. Design studios typically have about 15 students and 2 instructors.
Curricular Innovation
MUPUD fuses research, design, advocacy and leadership in unique and trans disciplinary ways. Students and professors work together to define questions, propose solutions, and disseminate their findings by bringing together technology, practice and activism in different strengths and scales across the program's year-long "design think tanks." We have deep links and interests in both the Global North and Global South, as well as across the emerging economies of the East. The spring studio typically includes a study trip to a far-flung urban site to both learn from and tackle challenges in a different context. MUPUD is STEM designated, giving international students the opportunity to work in the country for an extended period after graduation.
Admissions Facts
Total Credits: 45
GRE Required: No
Minimum Language Scores: 550 (TOEFL PBT), 79-80 (TOEFL IBT), 6.5 (IELTS), or 105 (Duolingo English Test)
Degree Awarded: M.U.P.
Supporting Documents Required:
Transcripts from all post-secondary institutions attended
2 letters of recommendation
Resume/CV
Personal Statement
Portfolio: A portfolio of creative work is required for all Spitzer School applicants. The portfolio should reflect your level of creative ability and creative process and should include design projects. It should be a single file (PDF preferred). There is no maximum or minimum page count or project count. Submit your portfolio file at: https://securetransfer.ccny.cuny.edu/filedrop/SSAGrad.
Additional requirements: Applicants should hold a professional degree in either architecture or landscape architecture. Applicants from other backgrounds will be considered only in exceptional circumstances and on demonstration of a high level of design ability. Prospective students should embark on the program with a solid familiarity and comprehensive understanding of design, which includes proficiency in contemporary digital platforms. This involves some level of experience with computer-aided design applications for crafting and analyzing both three-dimensional constructed environments and two-dimensional graphic communication and design. Students lacking these skills may take a late-summer, intensive course at the Spitzer School in order to gain proficiency prior to the fall semester.
Program Director: Julio Salcedo-Fernandez,  jsalcedo-fernandez@ccny.cuny.edu    

Admissions Contact: Hannah Borgeson,  hborgeson@ccny.cuny.edu
                            
For more information, please visit the Program Website.
Ready to take the next step?
Application Process   Apply Today
Last Updated: 11/20/2023 16:10