Lowndes County and the Road to Black Power - film and directors talk
Dates
Wed, Feb 15, 2023 - 06:30 PM — Wed, Feb 15, 2023 - 09:00 PM
Event Address
259 Convent Ave, Shepard Hall
Event Details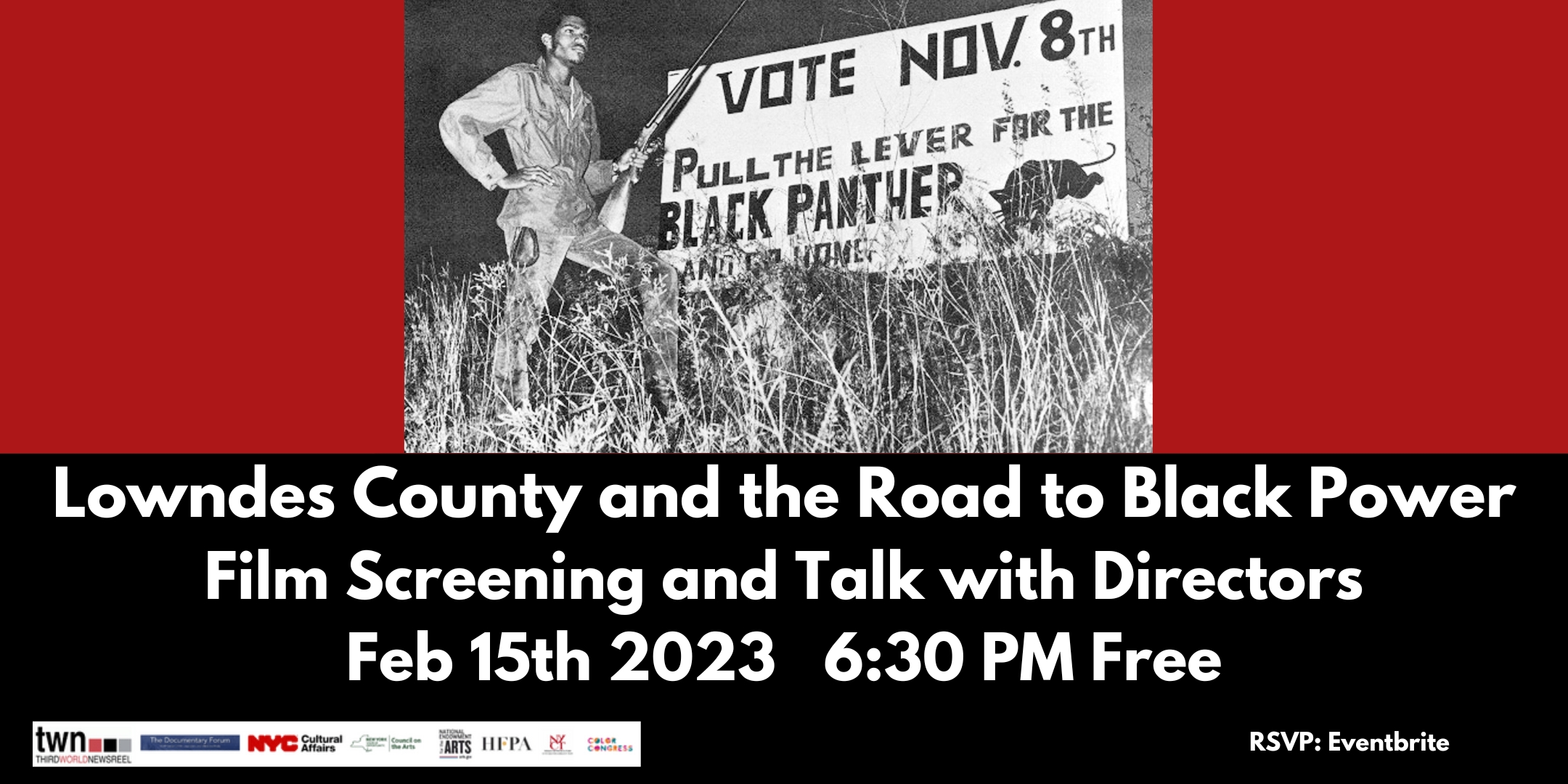 The passing of the Voting Rights Act of 1965 represented not the culmination of the Civil Rights Movement, but the beginning of a new, crucial chapter. Nowhere was this next battle better epitomized than in Lowndes County, Alabama, a rural, impoverished town with a vicious history of racist terrorism.
In a town that was eighty percent Black but had zero Black voters, laws were just paper without power. This isn't a story of hope but of action. Through first person accounts and searing archival footage, LOWNDES COUNTY AND THE ROAD TO BLACK POWER tells the story of the local movement and young Student Nonviolent Coordinating Committee (SNCC) organizers who fought not just for voting rights, but for Black Power in Lowndes County.
See the film and hear from acclaimed directors Sam Pollard and Geeta Gandbhir about the making of this fascinating film, with amazing archives and interviews, and their career paths in documentary film.
A presentation of the Documentary Forum at CCNY and Third World Newsreel.
Light refreshments provided.
RSVP to: bit.ly/3j1RYZV
Back to Departmental Calendar
Back to calendar of events