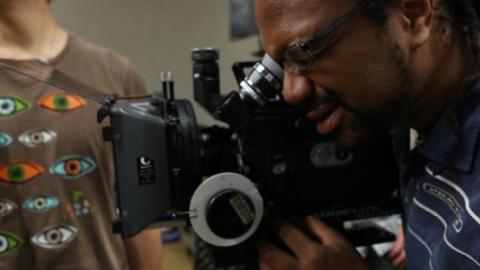 The Program.       **EXTENDED APPLICATION DEADLINE- MAY 17th, 2021.**
City College's Bachelor of Fine Arts in Film/Video is one of the oldest film schools in the U.S. and the only public institution in New York City to offer a BFA in film/video. The competitive program picks twenty-five students a year to follow a rich, intensive two-year curriculum with emphasis on single camera fiction and documentary production.
Please note that this is a second- tier program with a separate admissions process that happens once a year in May. To apply students must have a video portfolio, a personal statement and three college level prerequisites. Most students enter their junior year.  We do not take students straight from high school.
Our Mission
The mission of the BFA Film & Video Program is to teach the art and craft of filmmaking, explore the history and theory of film and video, and to provide intensive hands-on experience utilizing the latest technology in fiction and documentary media production. Embedded in a liberal arts academic environment, the program nurtures students to discover their unique voice and provides them with the knowledge and diverse skills to enter an ever-changing media world.