Recent City College of New York journalism graduates, and NBCU Academy Fellows, Teresa Mettela and Diego Munhoz on a Capitol Hill stakeout: the big wait for former President Trump's White House counsel Pat Cipollone testifying before the January 6th Committee.Teresa interns for the Wall Street Journal and Diego interns for Bloomberg News. 
Journalism at City College shares a mission with journalists in New York City, throughout the U.S. and the world to report and tell truthful stories with meaning and impact. This is a difficult time in our nation's history as we struggle with political turmoil, environmental danger, demands for racial and social equity and a pandemic that continues to take lives and upend the way we live. 
The Journalism Minor at City College gives students the opportunity to use New York City as their journalism laboratory to explore issues and cover the cultural community. Journalism courses, taught by award-winning professionals, provide students with the theoretical and practical knowledge they need to become professional journalists, knowledgeable news consumers and informed citizens.
If you want to declare a minor in journalism go to iDeclare an follow these steps:
How to Use i-Declare
Go to City Central at: https://central.ccny.cuny.edu/index.php.
Log in using your CCNY username and password. ...
Click on "My CCNY" and pick "i-Declare".
Click "No" to Are you a Macauley student"
Click on the box next to Minor
Click on the box next to Add/Change plan
Choose College of Liberal Art (Division of Humanities and the Arts)
Choose Minor Journalism​
Our great graduates in the classes of 2021 and 2022 marched proudly across the stage to collect their diplomas and  many won journalism awards and honors. You can see their work on our award-winning website HarlemView where they report about the city, their communities and important issues.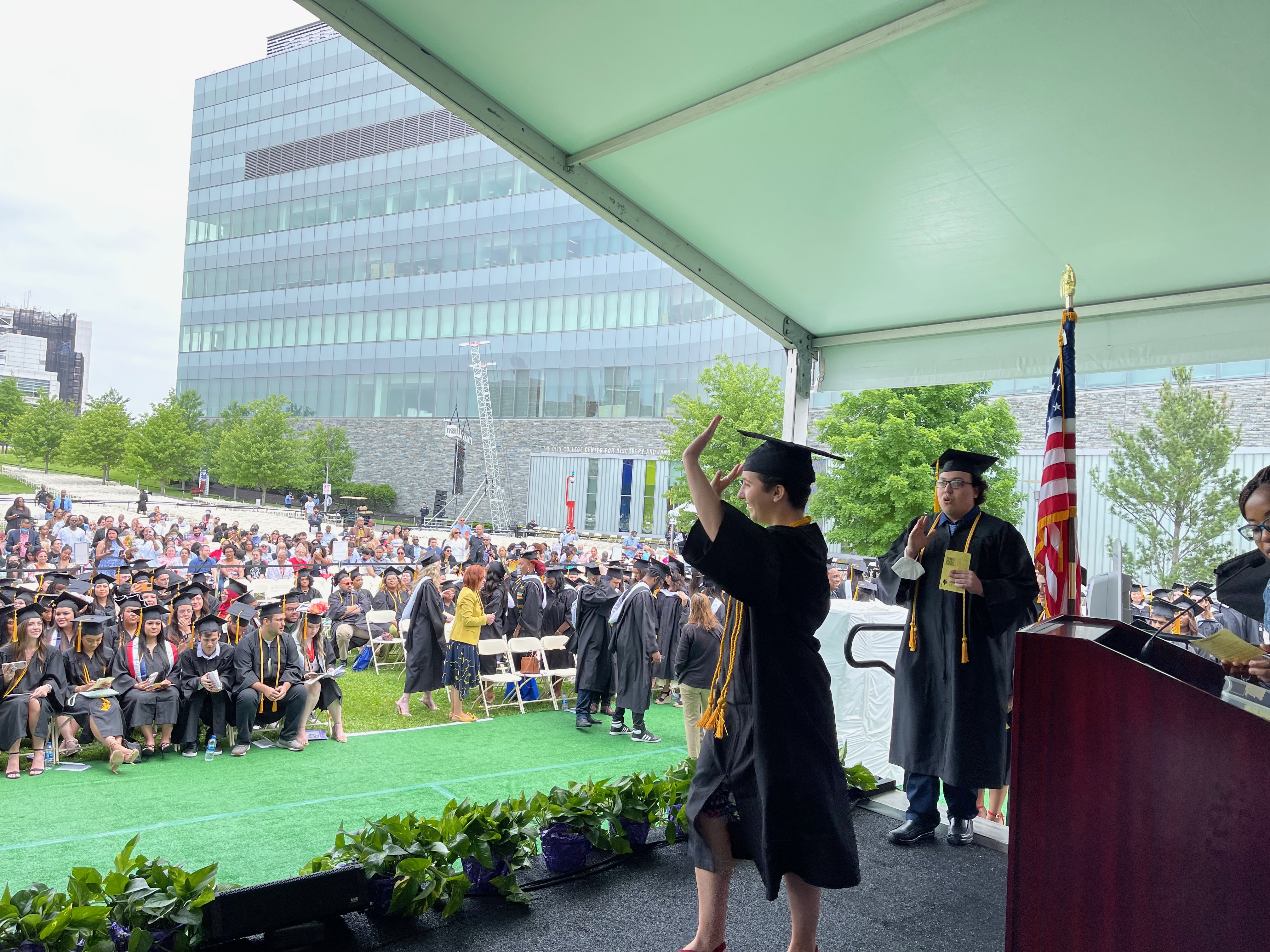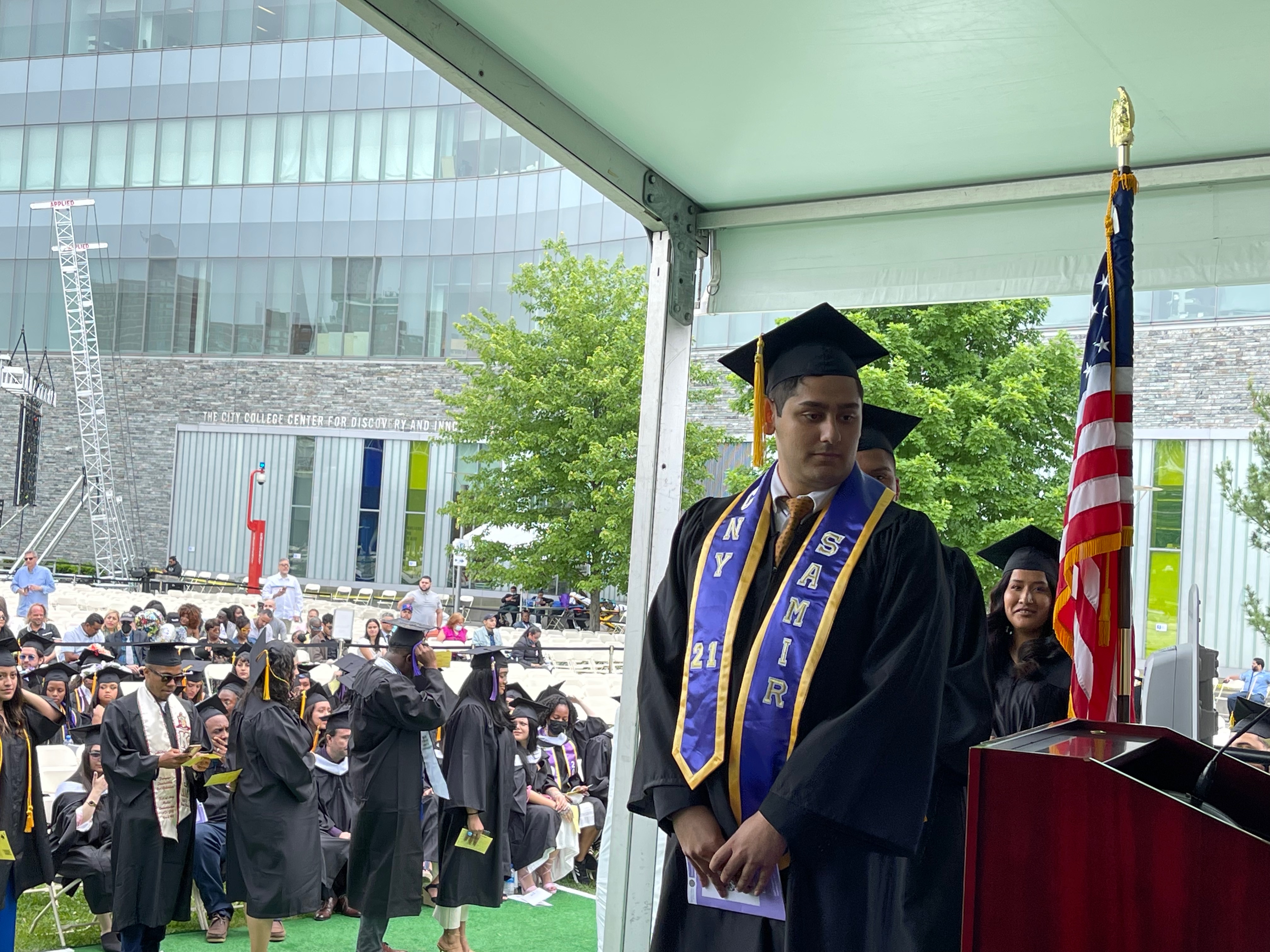 Frequently Asked Questions About Our Journalism Program: 
What's the best time to take journalism classes?
We suggest that you enroll in Introduction to Media during your sophomore year.
That gives you a chance to get a broader view of media and journalism. You must take this required course before you get approval to enroll in Introduction to Journalism and the courses that follow in our sequence.
How many credits are required?
You need 18 credits to complete the journalism minor. This includes four required three-credit courses and two electives. 
Can I do an internship?
We encourage students to do at least one internship for academic credit.
Journalism Minor Curriculum
Students take four required three-credit courses in the journalism minor and two three-credit electives.
Required:
MCA 101: Introduction to Media Studies 
 
MCA 233: Introduction to Journalism 
 
MCA 333: Reporting and Writing
Students can take either Television/Video Journalism or Radio Journalism as the fourth required course. Or they can take both and apply one as an elective. 
MCA 343: Television/Video Journalism
MCA 341: Radio Journalism
Electives
Students choose two electives. This can include either Television/Video Journalism or Radio Journalism
MCA 31148 Digital Graphic Journalism
MCA 31146 Journalism and Society: Covering Power  (Not offered Spring 2022.)
BLST 31136: Race & Media
MCA 31147: Latinx Media Studies   (Not offered Spring 2022.)
MCA 105: Introduction to Media Production 
MCA 365: Social Media Strategies
MCA 31013: Supervised Radio Station Study (by permission)
MCA 401: Ethics and Values in Communication
English 230: Writing Workshop in Prose
English 342: Advanced Grammar
Soc 250: Theory of Mass Culture and Mass Communications
Art 24020 Photojournalism
Media Internship – You need permission from the program director.
Independent Study – You need permission from the program director.