Apple                           Download: Apple Guide PDF
In order to use the Labstats Application you will need to have the Remote Desktop 8 downloaded to your device.
1. To download the Remote Desktop, go to the Apps store, on the table, search for Remote Desktop 8, and click Download.

2. To access Labstats 
Link: https://remoteaccess.labstats.com/City-College-of-New-York
3. Under the Computer Labs column, select the lab section you will like to connect to, and click Connect next to the computer. Click Download.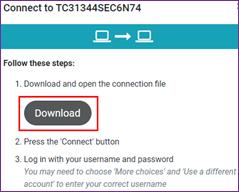 4. You will then get this prompt, if you do not see a prompt, you will have to go to your Downloads Folder, click on the .rdp file
    Downloads Folder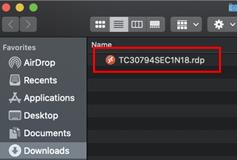 5.  The log in page will pop up.  Enter Citymail username and password. Click Continue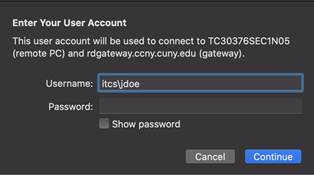 Note: username itcs\jdoe000)
6. Once you put your username and password, you will receive the following certificate click Continue.  
7. Once logged into the remote computer, you will notice that your screen might be out of proportion.  This can be fixed by clicking on the window and the fit to window. This will not be visible unless you move your mouse to the top of the screen of the computer you have remotely connected to).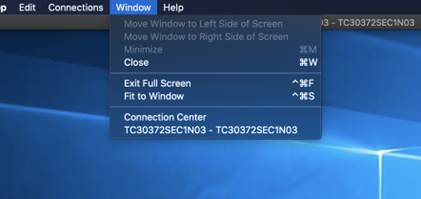 Last Updated: 09/23/2020 16:41