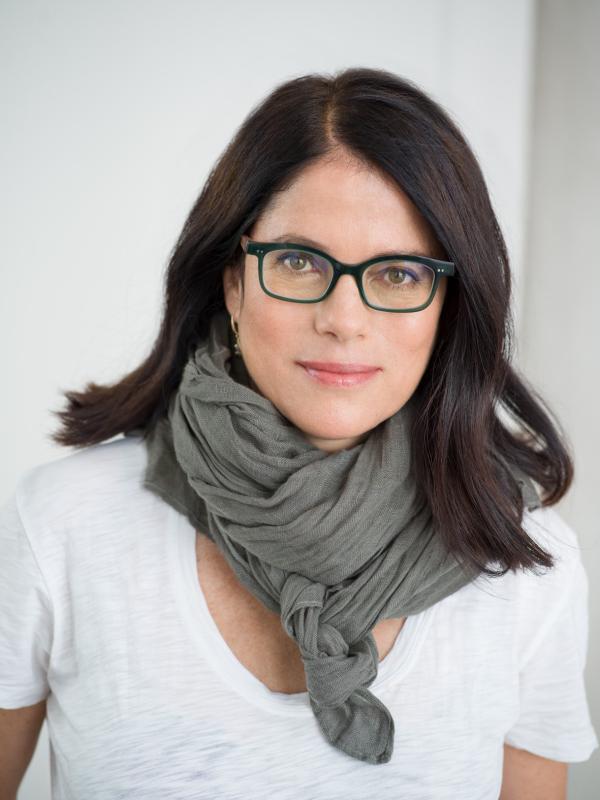 Author and scholar Mikhal Dekel is CCNY's new Stuart Z. Katz Professor in the Humanities & the Arts.
Celebrated author and scholar Mikhal Dekel is The City College of New York's 2021-2022 Stuart Z. Katz Professor in the Humanities & the Arts. The endowed professorship is supported by a $1 million gift to City College by distinguished alumnus Stuart Z. Katz, Esq., a 1964 graduate. 
A professor of English and director of City College's Rifkind Center for the Humanities and the Arts, Dekel was cited by the selection committee for "making internationally celebrated and varied contributions in her areas of specialization" since joining the CCNY faculty in 2005.
Her first two books, "The Universal Jew: Modernity, Masculinity and the Zionist Moment," and "Oedipus in Kishinev," respectively, established her as one of the world's leading scholars in gender and cultural studies with a focus on Jewish studies.  
Dekel's most recent book, the best-selling "Tehran Children: A Holocaust Refugee Odyssey," burnished her reputation as a leading international academic voice in memory studies and trauma studies, and as a highly visible public intellectual.  The tome is a critical analysis of texts in the realms of memoir, archival research, and reportage. It  interrogates the fates of the roughly quarter million Polish-born Jews who survived Nazi extermination in the Soviet interior, Uzbekistan, Kazakhstan, Iran, India and Palestine—including the author's father.  
"Tehran Children"  was a finalist for the National Jewish Book Awards (2019), the Chautauqua Institution Prize for Contribution to the Literary Arts (2020), and the Sami Rohr Prize for Contribution to Jewish Literature (2020). It was inducted into the Sami Rohr Literary Society and has been translated into German, Polish and Hebrew. 
As Katz Professor, Dekel will work on her next book, "The Browar Near the Skaters' Pond: A Return to Poland," a historical prequel to "Tehran Children," scheduled for publication in 2023 by Northwestern University Press as part of its "Cultural Memories" series.  
"Professor Dekel is a pathbreaking, internationally renowned scholar," said Erec R. Koch, Dean of CCNY's Division of Humanities and the Arts. "It is a pleasure to support her ongoing work and celebrate her impressive accomplishments with this appointment as the 2021-22 Stuart Z. Katz Professor in the Humanities and the Arts." 
About the City College of New York
Since 1847, The City College of New York has provided a high-quality and affordable education to generations of New Yorkers in a wide variety of disciplines. CCNY embraces its position at the forefront of social change. It is ranked #1 by the Harvard-based Opportunity Insights out of 369 selective public colleges in the United States on the overall mobility index. This measure reflects both access and outcomes, representing the likelihood that a student at CCNY can move up two or more income quintiles. In addition, the Center for World University Rankings places CCNY in the top 1.8% of universities worldwide in terms of academic excellence. Labor analytics firm Emsi puts at $1.9 billion CCNY's annual economic impact on the regional economy (5 boroughs and 5 adjacent counties) and quantifies the "for dollar" return on investment to students, taxpayers and society. At City College, more than 16,000 students pursue undergraduate and graduate degrees in eight schools and divisions, driven by significant funded research, creativity and scholarship. CCNY is as diverse, dynamic and visionary as New York City itself. View CCNY Media Kit.