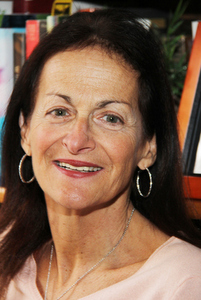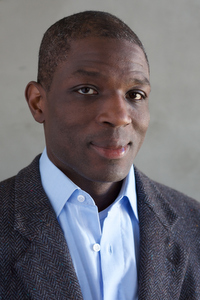 Pamela L. Laskin, director of Poetry Outreach in the English Department, and Vernon Ballard, director of Front Line User Support Services in IT, are this year's CCNY service award honorees at the Alumni Association of The City College of New York's 165th annual meeting, June 15.
Laskin will receive the Faculty Service Award for her outstanding commitment to City College's Poetry Outreach Center. She leads its mission to encourage poetic activity at all levels of public education. 
In addition, Laskin serves as a mentor to the MFA faculty she trains and sends out to teach poetry to public school students, mostly in under-served communities.
Ballard will receive the Administrative Staff Service Award. A member of CCNY's Office of Information Technology since 1991, he oversees the IT service desk, client service analysts, the Tech Center and the Office of Information Security. For CCNY students, his primary responsibility is to foster a technology environment that can enable them to thrive in life and perform in the 21st century. 
The program in CCNY's Faculty Dining Room at 7 p.m. includes Alumni Service Awards presentations to the following:
Stanley P. Schwartz '53,  AVA Alumni Group;
Pereta Rodriguez '59, Latino Alumni Group;
William (Bill) Mandelbaum '61ME (posthumous), Connecticut Chapter;
Emerald E. Daniel '86, Black Alumni Group; and
Venesa Alicea '05Arch, Architecture Alumni Group.   
Guest speakers include CCNY Interim President Vince Boudreau and Michael Arena '82, president of the New York City Society of Professional Journalists.
A buffet dinner at 6 p.m. precedes the meeting. Tickets are $40 per person and can be ordered through the Alumni Association at 212-234-3000. The meeting is free and open to the public.
About The City College of New York
Since 1847, The City College of New York has provided low-cost, high-quality education for New Yorkers in a wide variety of disciplines. Today more than 16,000 students pursue undergraduate and graduate degrees in eight professional schools and divisions, driven by significant funded research, creativity and scholarship.  Now celebrating its 170th anniversary, CCNY is as diverse, dynamic and visionary as New York City itself.  View CCNY Media Kit.