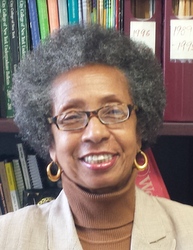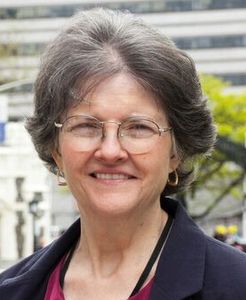 Dr. E. Maudette Brownlee, chair of the SEEK department, and Sue (Roberta Turner) office manager in the physics department, are this years' CCNY service award honorees at the Alumni Association of The City College of New York's 164th annual meeting, June 9.
Brownlee, in her 20th year as chair of SEEK, which is celebrating its 50th anniversary, will receive the Faculty Service Award. She is also director of the City College's Percy Ellis Sutton SEEK Program.
Turner will receive the Administrative Service Award. She has worked at CCNY since 1988 and is hailed by physics faculty as the "soul" of the department.
The program in CCNY's Faculty Dining Room at 7 p.m. includes Alumni Service Awards presentations to the following:
Basil Phillips  '66ME, Engineering Alumni Group;
Lenny Z. Portorreal '08, Business & Economics Group;
Sergio Villaverde, Esq '93, Latino Alumni Group;
Peter Goodman '61, Education Alumni Group;
Alexis Thompson-Middleton '84, Black Alumni.
In addition, City College President Lisa S. Coico will give highlights of the 2015 – 2016 academic year.
A buffet dinner at 6 p.m. precedes the meeting. Tickets are $40 per person and can be ordered through the Alumni Association at 212-234-3000. The meeting is free and open to the public.
About The City College of New York
Since 1847, The City College of New York has provided low-cost, high-quality education for New Yorkers in a wide variety of disciplines. More than 15,000 students pursue undergraduate and graduate degrees in the College of Liberal Arts and Science; Bernard and Anne Spitzer School of Architecture; School of Education; Grove School of Engineering; Sophie Davis Biomedical Education/CUNY School of Medicine; and the Colin Powell School for Civic and Global Leadership. U.S. News, Princeton Review and Forbes all rank City College among the best colleges and universities in the United States.