DEPARTMENT EPHEMERA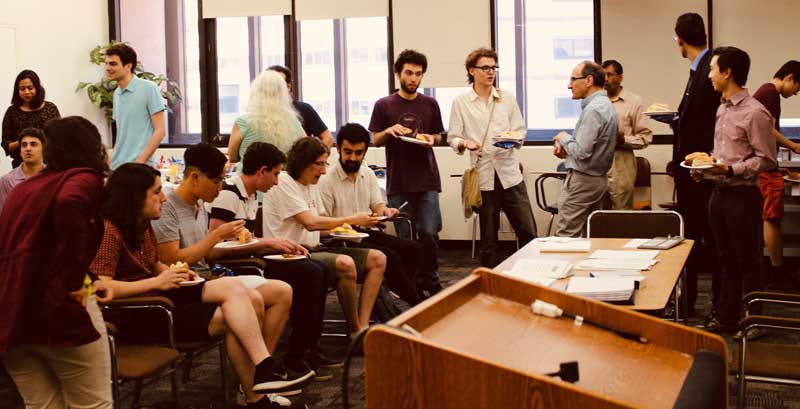 Our undergrads celebrating at the awards ceremony this spring. See the list of awards and more here.
UPCOMING EVENTS
Oct 7: Celebrating the accomplishments of Dist. Prof Sarachik and Dean Barabino! 4 – 6 p.m. in
Shepard Hall, Room 250
Oct 16: Physics Colloquium, 4pm, MR 418
FACULTY SPOTLIGHT
Every three years, we elect a new department chair to lead our department. This summer, we saw Prof. Gayen hand over the reigns to Prof. Menon. Thank you to Swapan for all the hard work. Welcome Vinod! Read the chair's welcome here.