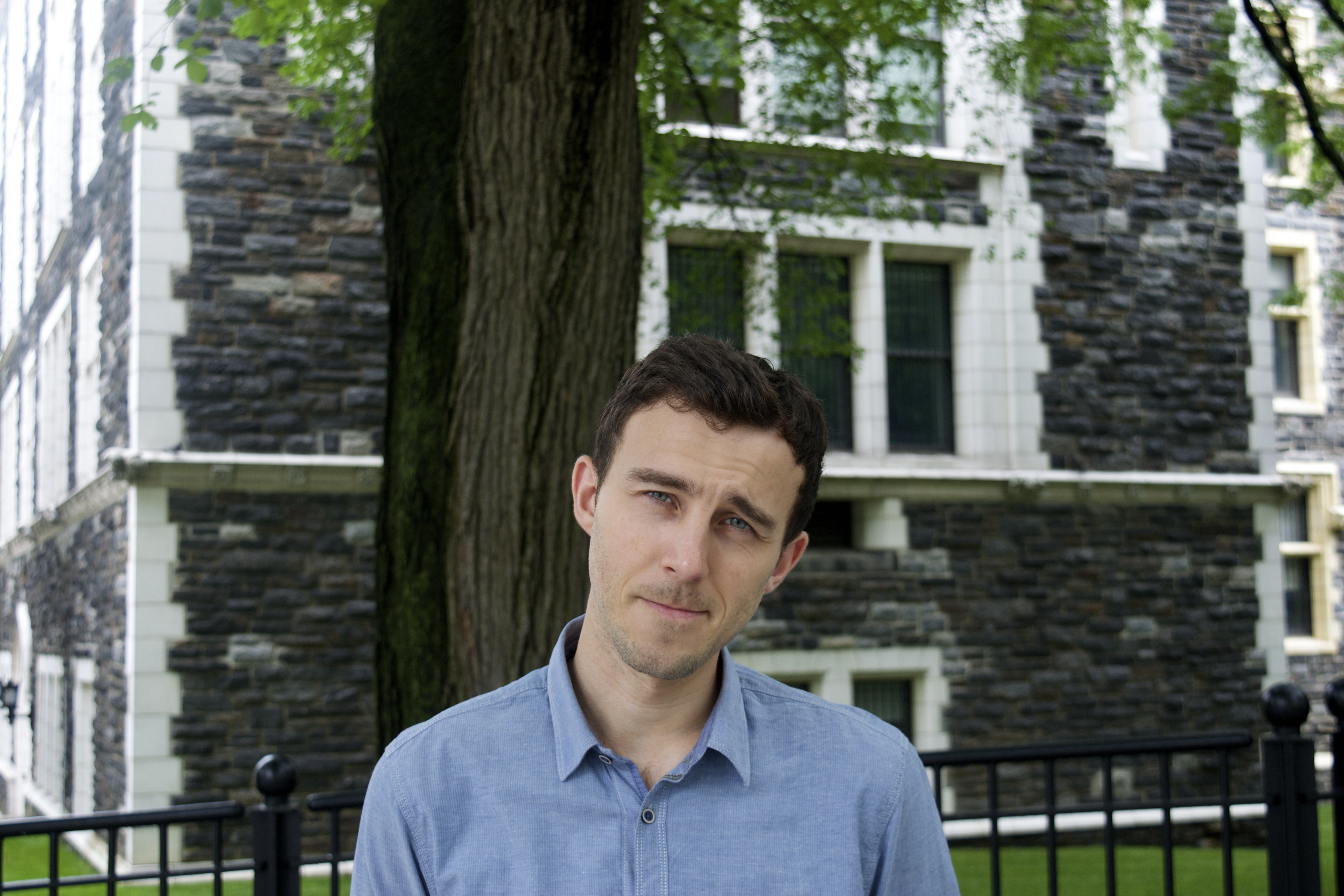 Anton Pavlov is one of the recipients of the Sydney and Helen Jacoff Scholarship.
Four alumni from The City College of New York's Division of Humanities and the Arts are recipients of the Sydney and Helen Jacoff Scholarship. The scholarships are awarded to students pursuing master or doctoral degrees in the humanities and arts.
The scholarship is made possible by CCNY alumnus Sydney Jacoff, and each of the recipients receive $10,000 for their studies. The late Jacoff graduated from CCNY in 1935 and helped build and grow his family enterprise into the Great Neck Saw Manufacturers.
Alumnus Anton Pavlov, philosophy major, chose to pursue a master's degree in philosophy at the Graduate Center, CUNY. He believes that the discipline of philosophy has a rigorous and often artistic way of dealing with fundamental questions and issues, which helped in his decision to pursue his studies further.
"I was fortunate to be exposed to intelligent, dedicated and inspiring teachers, mentors and lecturers at City College," said Jacoff.  "I received a CCNY Fellowship, and the environment of the fellowship and its bright members turned my thoughts about my academic path into concrete decisions."  
This year's other recipients are:
Nabila Akthar, history major, will pursue doctoral studies in history;
Aurora Soriano, English major, will pursue a master's degree in English literature; and  
Christine Stoddard, Digital and Interdisciplinary Art Practice major, will pursue the MPS in Digital Photography at the School for Visual Arts.
About The City College of New York
Since 1847, The City College of New York has provided a high quality and affordable education to generations of New Yorkers in a wide variety of disciplines. CCNY embraces its role at the forefront of social change. It is ranked #1 by the Harvard-based Opportunity Insights out of 369 selective public colleges in the United States on the overall mobility index. This measure reflects both access and outcomes, representing the likelihood that a student at CCNY can move up two or more income quintiles. In addition, the Center for World University Rankings places CCNY in the top 1.2% of universities worldwide in terms of academic excellence. More than 16,000 students pursue undergraduate and graduate degrees in eight professional schools and divisions, driven by significant funded research, creativity and scholarship. CCNY is as diverse, dynamic and visionary as New York City itself.  View CCNY Media Kit