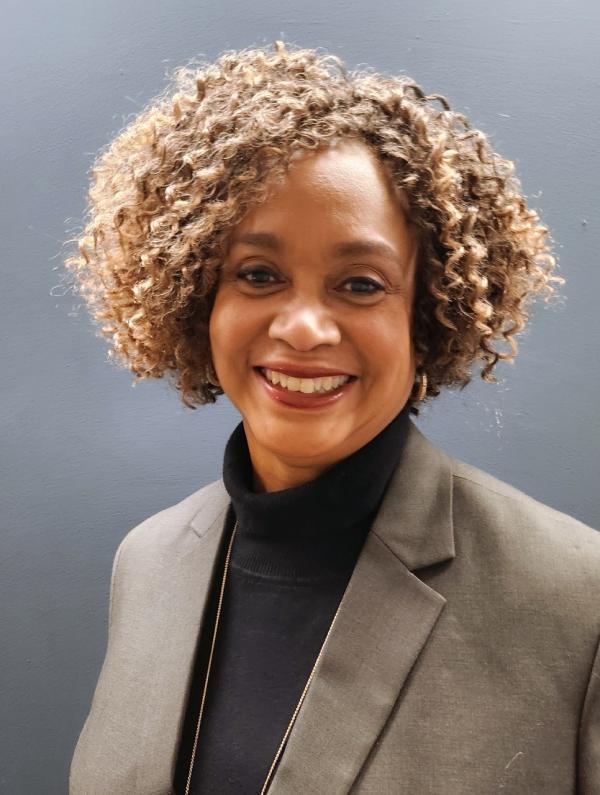 Associate Professor of Educational Leadership Hazel M. Carter, director of the Educational Leadership Program at the School of Education
Researchers from five universities, including The City College of New York, will share a $700,000 New York State Education Department grant to develop a diverse educational leadership pipeline.
This Diversity Leadership Initiative, as it is known, is a multi-pronged effort to address the shortage of diverse and well-prepared K-12 school leaders who are ready to support varied student learning needs. Based at Stony Brook University, the grant will enable the creation of an online leadership preparation program to provide support to educators through a number of programs.
The Initiative is a collaboration among faculty at The City College, Stony Brook University, Fordham University, Hofstra University, and St. John's University.
The City College component is headed by Associate Professor of Educational Leadership Hazel M. Carter, who also directs the School of Education's Educational Leadership Program. She is a member of the executive committee of the Metropolitan Council of Educational Administration Programs, an association of more than 20 educational leadership preparation programs in the greater New York City metropolitan area. MCEAP submitted the proposal to NYSED.
The initiative has NYSED grant funding to develop pathways for emerging school leaders, to conduct and disseminate research on the effective strategies being used in the field, and to offer free professional development training to foster leadership skills that integrate diversity and inclusion efforts deeply into school priorities, culture and operations.
"Once educators graduate, they receive very little support," said Carter. "We want to provide professional development that is focused and embedded into their workday."
There are two professional development components: the Leadership Development Seminars and the regional town halls.
These town halls bring together school and district leaders, university faculty, and professional associations to discuss and strategize how districts and universities can develop and support a diverse leadership advancement pipeline locally. The New York City town hall, which Carter facilitated, took place on Oct. 12.
The Leadership Development Seminars Series, which focuses on promising assistant principals or teacher leaders, consists of three distinct modules: Leadership Development for Continuous School Improvement, for aspiring leaders to work with a small team of teachers or other staff to examining real-life practice problems and solutions; Leadership Development for Success: How to Navigate and Thrive in Today's Educational Landscape; and Leadership Development in Family and Community Engagement Planning, which Carter is also facilitating. This module is for aspiring leaders, working with their school teams, to become better acquainted with the community in which their school is located, and to develop strategies for engaging stakeholders in school improvement.

"We identified these three topics as educators grapple with them," said Carter. "The whole idea in everything we offer is that we create a population of diverse potential leaders. It begins as early as teacher education, not when they are already principals."
About The City College of New York
Since 1847, The City College of New York has provided a high-quality and affordable education to generations of New Yorkers in a wide variety of disciplines. CCNY embraces its position at the forefront of social change. It is ranked #1 by the Harvard-based Opportunity Insights out of 369 selective public colleges in the United States on the overall mobility index. This measure reflects both access and outcomes, representing the likelihood that a student at CCNY can move up two or more income quintiles. Education research organization Degree Choices ranks CCNY #1 nationally among universities for economic return on investment. In addition, the Center for World University Rankings places CCNY in the top 1.8% of universities worldwide in terms of academic excellence. Labor analytics firm Emsi (now Lightcast) puts at $1.9 billion CCNY's annual economic impact on the regional economy (5 boroughs and 5 adjacent counties) and quantifies the "for dollar" return on investment to students, taxpayers and society. At City College, more than 15,000 students pursue undergraduate and graduate degrees in eight schools and divisions, driven by significant funded research, creativity and scholarship. This year, CCNY launched its most expansive fundraising campaign, ever. The campaign, titled "Doing Remarkable Things Together" seeks to bring the College's Foundation to more than $1 billion in total assets in support of the College mission. CCNY is as diverse, dynamic and visionary as New York City itself. View CCNY Media Kit.