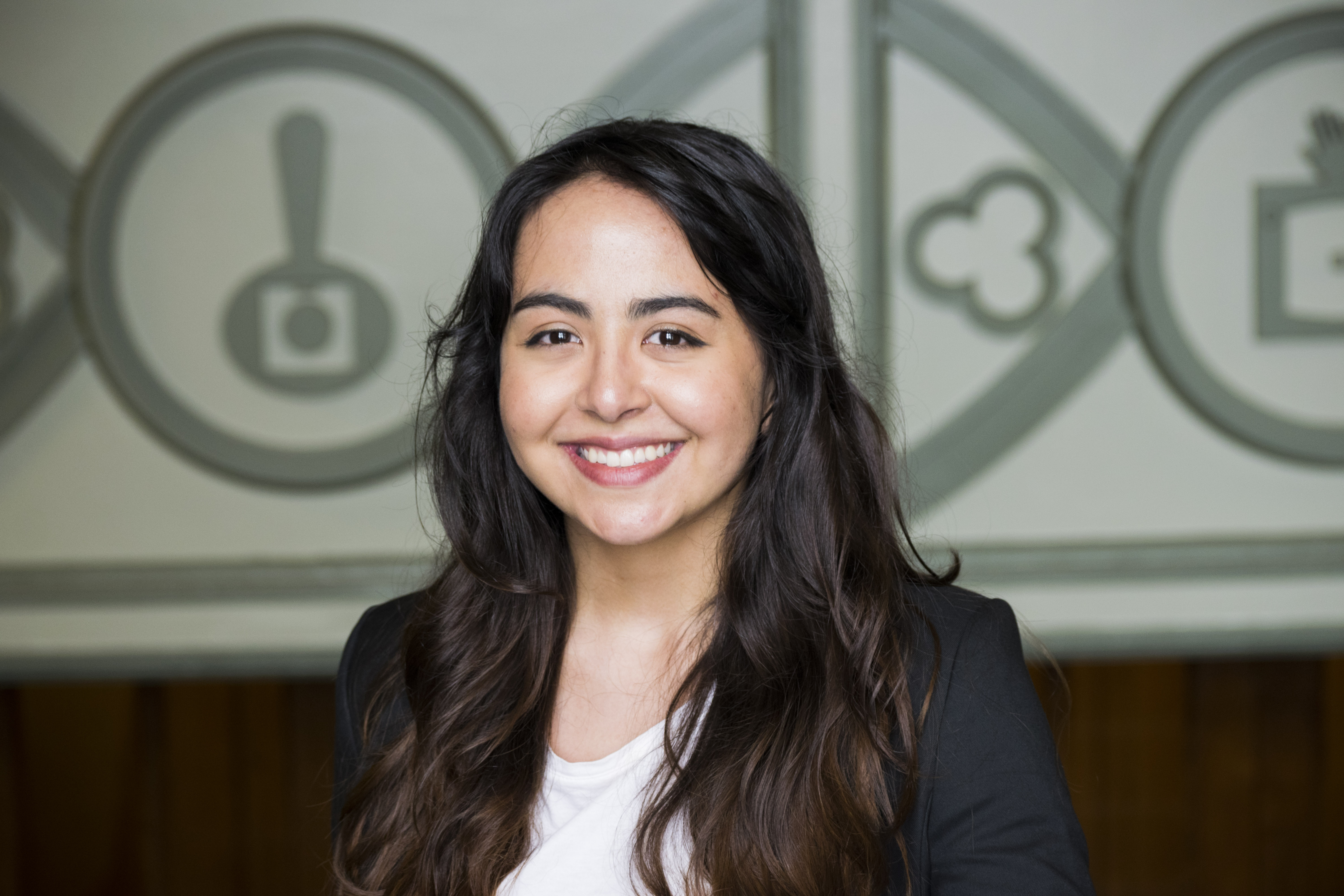 Colin Powell School economics major Monica Martinez-Raga, at The City College of New York, knows first hand the devastation Hurricane Maria caused. As a Puerto Rican native, Martinez-Raga was on vacation visiting her boyfriend in New York when the hurricane hit the capital of San Juan. Now, the CUNY Service Corps-PR student joins Governor Andrew M. Cuomo for a NY Stands with Puerto Rico Recovery and Rebuilding Initiative trip to support ongoing recovery efforts.
"In September 2017, I had to move to New York as a refugee from Hurricane Maria and City College was the institution that welcomed me with open arms and helped me get back on my feet," said Martinez-Raga. "I would want nothing more than to travel back home with a mission to help those who were affected by the hurricane alongside fellow CUNY students, whose dedication to this program humbles me."
This will be the 22-year-old's first trip home since the hurricane hit. Two other CCNY students Karen Brito, a history and childhood education double major, and Miledys Guzman, a biomedical science major, accompany Martinez-Raga in rebuilding efforts. The students are part of the sixth cohort and start rebuilding homes on July 29 for two weeks.
"When the opportunity presented to volunteer in Puerto Rico I did not hesitate and applied," said Brito. "I may have not had immediate family in Puerto Rico that was affected, but in situations like this we are all family, and I felt it was necessary for me to join and do anything to help our people that are still struggling almost a year after Hurricane Maria."
About The City College of New York
Since 1847, The City College of New York has provided a high quality and affordable education to generations of New Yorkers in a wide variety of disciplines. Today The Chronicle of Higher Education ranks CCNY #2 among public colleges with the greatest success in ensuring the social mobility of our student body; at the same time the Center for world University Rankings places it in the top 1.2% of universities worldwide in terms of academic excellence. More than 16,000 students pursue undergraduate and graduate degrees in eight professional schools and divisions, driven by significant funded research, creativity and scholarship. CCNY is as diverse, dynamic and visionary as New York City itself.  View CCNY Media Kit.