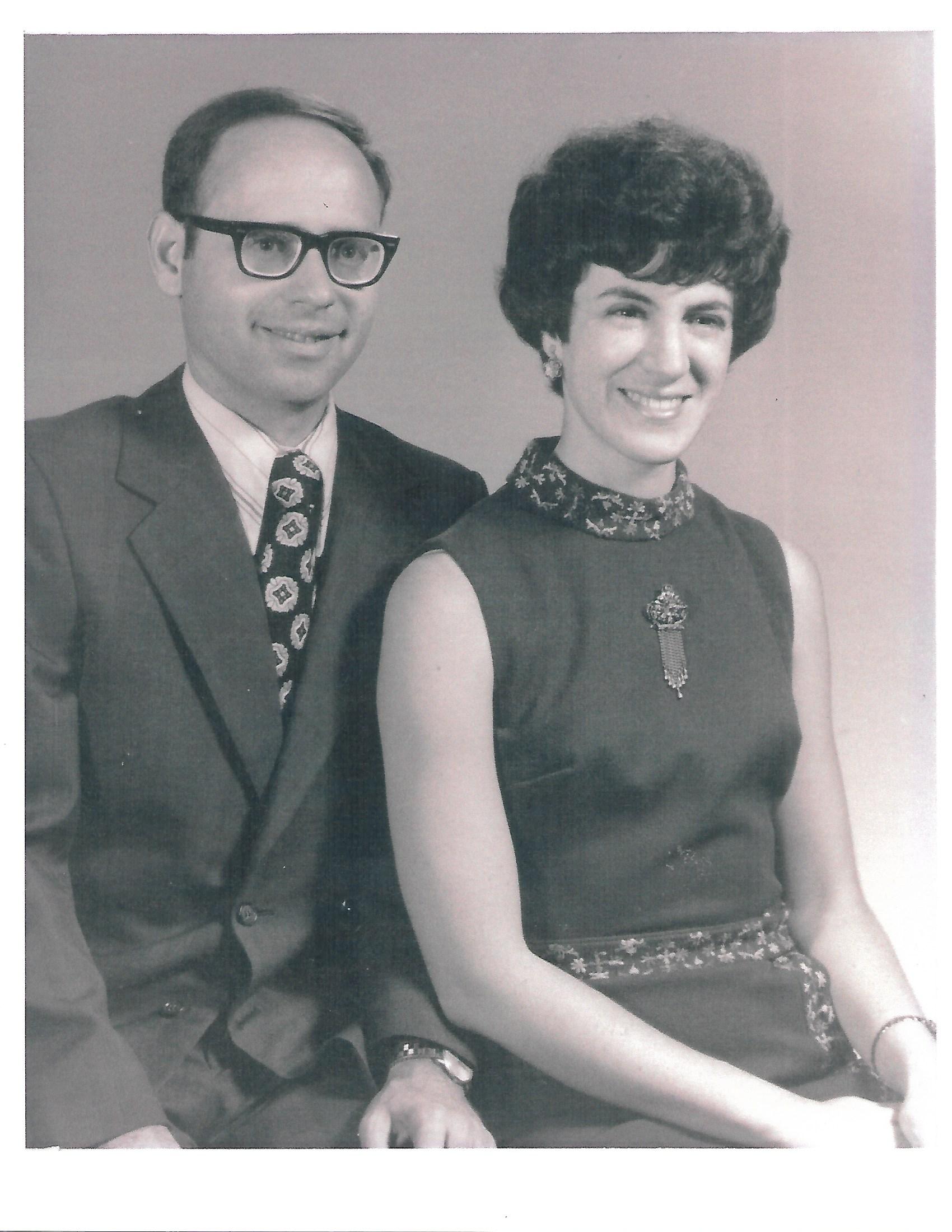 The City College of New York is pleased to announce a major gift by Ruth Sragow Newhouse to establish the Henry Newhouse Scholarship Fund. The new Fund will support qualified undergraduate or graduate students majoring in earth and atmospheric sciences at the College.
Recipients of scholarships from the Fund will be determined by the EAS Department's Scholarship Committee. While the awards are predominantly merit-based, the criteria will also take students' circumstances and backgrounds into account. 
"We are very grateful for this gift, which is, by far, the biggest one ever received by the Department of Earth and Atmospheric Sciences," said Department Chair Dr. Pengfei Zhang. "Most of our students work long hours, in addition to their schoolwork, to support themselves and their families. This gift will relieve some of that financial pressure by allowing them to stay in school without interruption, enabling them to concentrate on their studies."
Henry Newhouse (1937-2006) was born in the British mandate of Palestine and emigrated to the United States with his family in 1947. While attending New York City public schools, young Henry became fascinated with weather forecasting by reading the weather maps in the newspaper and watching local TV weatherman Tex Antoine. Receiving a Regents' Scholarship, he began his lifelong involvement with City College as an engineering major, but soon switched to meteorology and earned his degree in 1959. 
"He was very grateful to City College," said Sarita Sragow, his sister-in-law. "He remained an active member of the College's Alumni Association."
Newhouse held a number of positions over his long and varied career, including stints with the National Oceanic and Atmospheric Administration, the New York Weather Bureau, and the National Weather Service in Washington. While at the NWS, he indulged his interest in lightning by publishing a paper, "Lightning Detection Systems," in the National Weather Digest. He also managed to find the time to earn a master's degree in public administration from American University in 1970.
That year, he married musicologist Ruth Sragow, a doctoral candidate who chose to spend her professional life teaching music to Washington-area Jewish day school students despite having the credentials to teach at the college level. She died in September 2020, making this bequest in her late husband's memory.
"She was a very charitable person," said Dan Sragow, her brother. "She made this bequest because she loved her husband. She described him as a gentle man, who took meticulous care of everyone and everything." 
"This gift is a testament to Henry Newhouse's lifelong love of City College, which was more than matched by Ruth Sragow Newhouse's love for her husband," said Vice President for Institutional Advancement and Communications Dee Dee Mozeleski, who is also the executive director of The Foundation for City College Inc. "We are honored to establish this scholarship fund in his memory, confident in the knowledge that it will allow generations of students to pursue their interest in the field of earth and atmospheric sciences, just as a young Henry Newhouse was able to do."
About the City College of New York
Since 1847, The City College of New York has provided a high-quality and affordable education to generations of New Yorkers in a wide variety of disciplines. CCNY embraces its position at the forefront of social change. It is ranked #1 by the Harvard-based Opportunity Insights out of 369 selective public colleges in the United States on the overall mobility index. This measure reflects both access and outcomes, representing the likelihood that a student at CCNY can move up two or more income quintiles. In addition, the Center for World University Rankings places CCNY in the top 1.8% of universities worldwide in terms of academic excellence. Labor analytics firm Emsi puts at $1.9 billion CCNY's annual economic impact on the regional economy (5 boroughs and 5 adjacent counties) and quantifies the "for dollar" return on investment to students, taxpayers and society. At City College, more than 16,000 students pursue undergraduate and graduate degrees in eight schools and divisions, driven by significant funded research, creativity and scholarship. CCNY is as diverse, dynamic and visionary as New York City itself. View CCNY Media Kit.