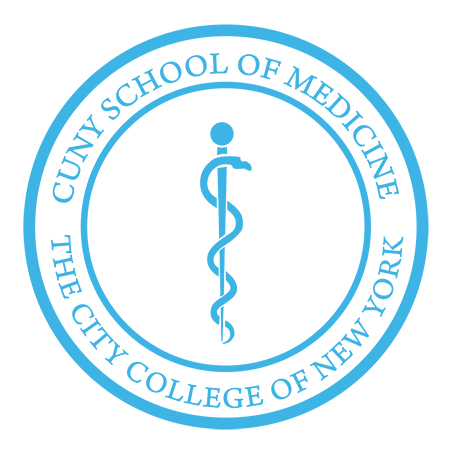 CCNY's CUNY School of Medicine announces Executive Advisory Board members.
The CUNY School of Medicine at The City College of New York is launching a newly-created Executive Advisory Board. The members of the new board are thought leaders in the areas of academic medicine, primary care, and diversity and inclusion.
Board members are committed to CSOM's mission of recruiting underrepresented populations into medicine, increasing medical services in underserved areas, and increasing the availability of primary care physicians and physician assistants that reflect the diversity of the surrounding communities.
The priority of the board is threefold: to focus on funding for the school; to advance CSOM recognition and facilitate educational opportunities for students; and to identify and facilitate connections to donors in order to better support student needs.
 
The 20 CUNY School of Medicine Executive Advisory Board members are:
Marthe R. Gold, chair of the CSOM Executive Advisory Board; 
Jo Ivey Boufford, MD;
Rev. Dr. Calvin O. Butts III;
Richard H. Carmona, MD, MPH, FACS;
Erica Friedman, interim dean of CSOM;
David A. Gruber, BS '81, MD, MBA; 
Lynne Holden, MD;
Paloma Izquierdo-Hernandez, MPH;
David M. Kaufman, BS '80, MD; 
Jack Laub CCNY '44;
José A. Pagán, PhD;
Nicholas Pantaleo, BS '06 MD;
David Perlstein, MD, MBA, FAAP;
Kyu Rhee, MD, MPP;
Wayne J. Riley, MD, MPH, MBA, MACP;
Steven M. Safyer, MD;
Felice H. Schnoll-Sussman, BS '92 MD; 
George E. Thibault, MD;
Jonathan Woodson, BS '77, MD, MSS, FACS; and
Laurie C. Zephyrin, MD'97, MPH, MBA.
The school  offers an innovative and accelerated B.S./M.D. 7-Year Program and Physician Assistant Program.
About The City College of New York
Since 1847, The City College of New York has provided a high quality and affordable education to generations of New Yorkers in a wide variety of disciplines. CCNY embraces its role at the forefront of social change. It is ranked #1 by the Harvard-based Opportunity Insights out of 369 selective public colleges in the United States on the overall mobility index. This measure reflects both access and outcomes, representing the likelihood that a student at CCNY can move up two or more income quintiles In addition, the Center for World University Rankings places CCNY in the top 1.2% of universities worldwide in terms of academic excellence. More than 16,000 students pursue undergraduate and graduate degrees in eight professional schools and divisions, driven by significant funded research, creativity and scholarship. CCNY is as diverse, dynamic and visionary as New York City itself. View CCNY Media Kit.