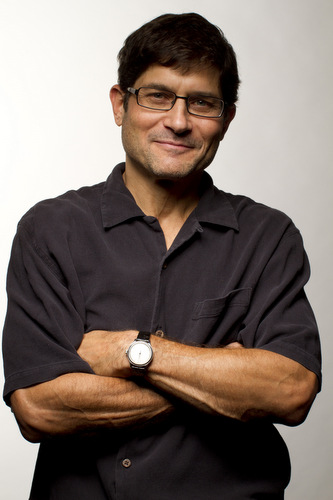 Internationally renowned jazz pianist, composer and arranger Mike Holober is The City College of New York's inaugural Stuart Z. Katz Professor in the Humanities & the Arts. The endowed professorship is supported by a $1 million gift to City College by distinguished alumnus Stuart Z. Katz, Esq., a 1964 graduate. Holober's appointment is for one year.
The selection committee cited Holober for "a long record of quality productivity as a jazz performer, composer, and arranger. His compositions and arrangements have been performed by leading jazz orchestras in North America and Europe."
The committee also noted Holober's numerous recordings "with small groups and large orchestras" to his credit.
As Katz Professor, Holober will work on a creative project titled "This Rock We're On: Imaginary Letters." He'll be both composer and lyricist of the work, bringing together two creative enterprises that are usually conducted by separate individuals. "This Rock We're On" will be structured as an oratorio that combines jazz orchestra works interspersed by imaginary letters in various musical genres. It celebrates the work of environmentalists and others whose lives were inspired by the outdoors.  
This highly imaginative work conjoins Holober's love of nature and his compositional and lyrical talents. The work also calls attention to pressing contemporary concerns regarding the environment.
Holober, who's held the position of full professor in CCNY's music department since 2016, is the long-time director of the popular CUNY Jazz Festival. The annual spring event attracts major performers and both student and faculty ensembles from the City University of New York.
For more about Holober, visit mikeholober.com.
About The City College of New York
Since 1847, The City College of New York has provided low-cost, high-quality education for New Yorkers in a wide variety of disciplines. Today more than 16,000 students pursue undergraduate and graduate degrees in eight professional schools and divisions, driven by significant funded research, creativity and scholarship.  Now celebrating its 170th anniversary, CCNY is as diverse, dynamic and visionary as New York City itself.  View CCNY Media Kit.