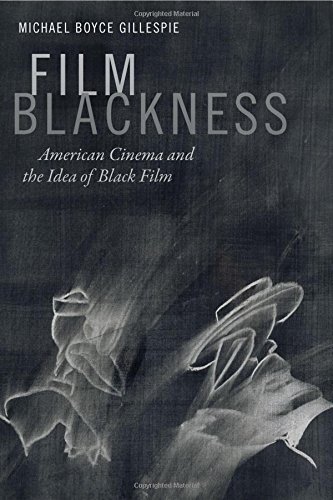 Film historian and theorist Michael B. Gillespie's launch of "Film Blackness: American Cinema and the Idea of Black Film" (Duke University Press) tops the list of new publications by City College of New York faculty. An associate professor of film in the Division of Humanities and the Arts, in both the media and communication arts department and black studies program, Gillespie presents his book March 1 in a talk with author and film scholar Paula J. Masood, 6:30 p.m. in City College's Shepard Hall room 250. Click here to RSVP.
Following are some new and forthcoming books from CCNY:
"Account of the Martyrs in the Provinces of La Florida" (Albuquerque: University of New Mexico Press), by Raquel Chang-Rodriguez;  
"Expelling the Poor: Atlantic Seaboard States and the Nineteenth-Century Origins of American Immigration Policy" (Oxford University Press), by Hidetaka Hirota;
"Ronit & Jamil" (Katherine Tegen Books), by Pamela Laskin;
"How to Be a Stoic: Using Ancient Philosophy to Live a Modern Life" (Basic Books; 1 edition) by Massimo Pigliucci;
"Woman at the Cusp of Twilight" (Dos Madres Press); "Missing Persons, Animals, and Artists" (Swan Isle Press/University of Chicago); and "Kokoro:  A Mexican Woman in Japan" (Escribana Books), all by Daniel Shapiro;
"Racially and Ethnically Diverse Women Leading Education: A World View" (Emerald Group Publishing Limited), by Terri N. Watson.
About The City College of New York
Since 1847, The City College of New York has provided low-cost, high-quality education for New Yorkers in a wide variety of disciplines. More than 15,000 students pursue undergraduate and graduate degrees in eight professional schools and divisions. View CCNY Media Kit.