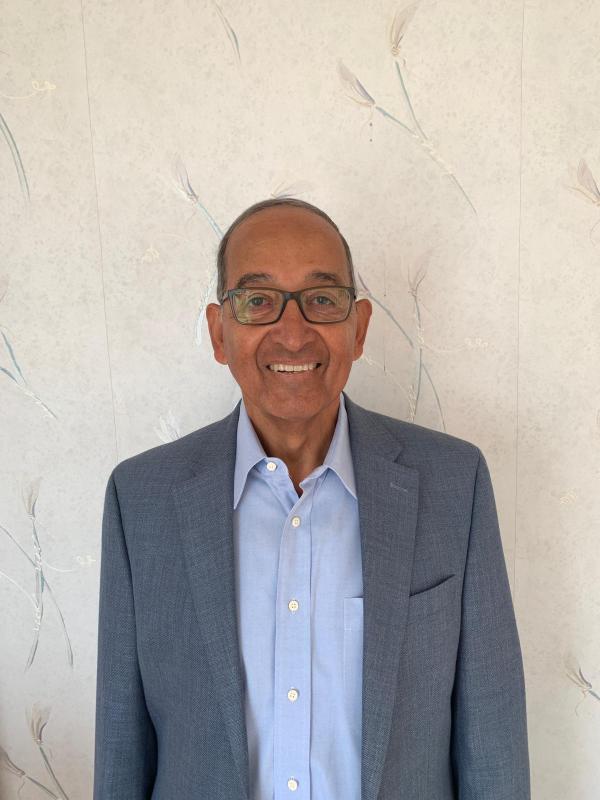 CCNY electrical engineering professor Tarek Saadawi is engaged in next generation Internet research supported by a $3 million NSF grant.
As work on advancing the Internet progresses on different fronts globally, a $3 million National Science Foundation (NSF) grant to four partners, including  Grove School of Engineering professor Tarek N. Saadawi, is ensuring City College of New York participation in the effort. CCNY is collaborating with lead institution  Columbia University, Rutgers and Arizona in a three-year project to establish a global Internet testbed for the next generation of Internet. 
According to the NSF abstract, the project enables the use of unique programmable wireless, optical, and edge-cloud network testbed infrastructure for international collaborative experiments. It builds on the interfaces of the PAWR COSMOS (NYC) and ORBIT (NJ) testbeds with the PEERING (US/International) and FABRIC (US) testbeds, and adds connections to international testbeds, including CPQD (Brazil), Kyutech/StarBED (Japan), OneLab/NITOS (EU/Greece), and CONNECT (Ireland). To support cross-layered international experiments, unique capabilities are developed, including optical and BGP extensions to the Mininet network emulator, and PEERING testbed tools for cross-layer BGP functions and controlled public Internet experimentation.
In addition, it creates a powerful international experimental platform for networking research from applications down to the optical and radio physical layers. A few distinct example experiments that demonstrate various capabilities and motivate further experimentation include: 
Artificial Intelligence for multi-layer Quality of Service over disaggregated infrastructure during remote scientific experimentation;
 
Cloud processing of latency- and capacity-sensitive mobile applications across network domains and testbeds; and 
 
Interdomain routing, data security, and privacy across national boundaries.
This is the second NSF grant to CCNY in less than three years for enhancing the Internet. In fall 2018, City College was awarded $450,000 in partnership with Japan's Kuytech Institute to develop ways of safeguarding the Internet from cyber attacks.  
Saadawi, who was involved in that grant, too, is an expert in telecommunications networks security, high-speed networks, multimedia networks, mobile ad-hoc networks and transport layer protocols. He directs CCNY's Center for Information Networking and Telecommunications (CINT), and is co-founder of the IEEE Symposium on Computers and Communications. 

The IEEE (Institute of Electrical and Electronics Engineers) is the world's largest technical professional organization dedicated to advancing technology for the benefit of humanity.
About the City College of New York
Since 1847, The City College of New York has provided a high-quality and affordable education to generations of New Yorkers in a wide variety of disciplines. CCNY embraces its position at the forefront of social change. It is ranked #1 by the Harvard-based Opportunity Insights out of 369 selective public colleges in the United States on the overall mobility index. This measure reflects both access and outcomes, representing the likelihood that a student at CCNY can move up two or more income quintiles. In addition, the Center for World University Rankings places CCNY in the top 1.8% of universities worldwide in terms of academic excellence. Labor analytics firm Emsi puts at $1.9 billion CCNY's annual economic impact on the regional economy (5 boroughs and 5 adjacent counties) and quantifies the "for dollar" return on investment to students, taxpayers and society. At City College, more than 16,000 students pursue undergraduate and graduate degrees in eight schools and divisions, driven by significant funded research, creativity and scholarship. CCNY is as diverse, dynamic and visionary as New York City itself. View CCNY Media Kit.