Mission Statement
The Pre-Health Program (PHP) of the Division of Science of the City College of New York aims to identify and prepare undergraduate and post-baccalaureate students for entry into professional programs in the health sciences (medicine, dentistry, optometry, podiatry, veterinary sciences, and physician assistant). The program advances students' knowledge of careers in the health sciences through academic advising, tutoring services, workshops, and symposia. Students are referred to hospitals and other clinical centers to provide volunteer and research opportunities to facilitate their clinical shadowing experience, which carries significant weight in a professional school admissions application. The Pre-Health Office guides students through the application process with information on timeliness, assistance with personal statements, and preparation for interviews.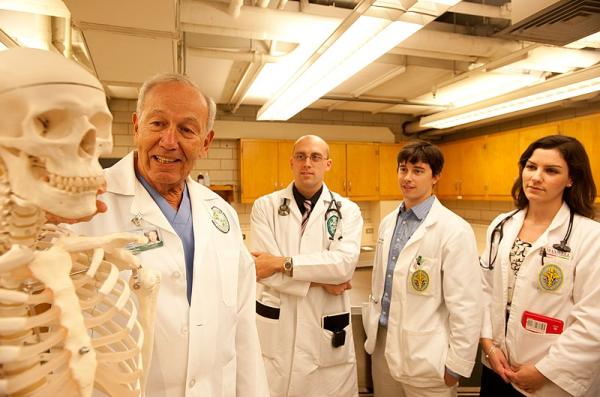 Have you dreamed of being a doctor, dentist, veterinarian or other health professional? Well, your dream is now within your grasp. Let City College help you achieve your goals.
Applying
You enroll in a full program of study in any City College department (usually the sciences).  Students also receive special support services (tutoring, advisement, workshops, etc.) that are designed to help them become a successful applicant to the professional school of their choice.
A history of success
Since the establishment of the Pre-Health Program in 1981, City College students have been admitted to some of the finest medical and dental schools in the country, including Columbia, Cornell, Harvard, Albert Einstein, SUNY Upstate, SUNY Downstate, SUNY Stony Brook, Drexel, the Icahn School of Medicine at Mount Sinai, Cornell University College of Veterinary Medicine, Columbia University College of Dental Medicine and many, many more. Between 68-73% of all students who apply to professional programs are successful in gaining admission to one or more schools.
Meet our Pre-Health Team
Main Office
Marshak Science Building
Room 1208B 
160 Convent Avenue
New York, NY  10031
Phone: 212.650.6622
Fax: 212.650.7816