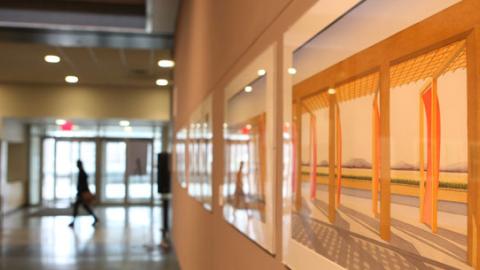 Welcome!
The Office of the Bursar serves to collect all tuition and fees in accordance with CUNY policies and procedures. These guidelines are set forth by the Federal Government, New York State and New York City.
Announcements:
Effective the week of Monday, August 16, 2021 the Bursars Office will now be open for In-Person services five (5) days a week: Monday through Friday from 9:00 AM to 5:00 PM.
We now offer Virtual Window Service Appointments!
Please use the calendar below to schedule your Zoom appointment with a Bursar representative. 
Important Dates: 
Fall 2022 Registration:
Tuition Payment Due Dates for Summer 2022 and Fall 2022:      
CONTACT INFORMATION
Wille Administration Building
Room 103
160 Convent Avenue
New York, NY 10031
Phone: 212.650.8700
Fax: 212.650.7217
E-mail:  bursaroffice@ccny.cuny.edu
Bursar In-Person Office Hours:
Monday:  9:00 AM - 5:00 PM 
Tuesday: 9:00 AM - 5:00 PM
Wednesday:  9:00 AM - 5:00 PM
Thursday: 9:00 AM - 5:00 PM
Friday: 9:00 AM - 5:00 PM
Remote Office Hours:
Monday:  9:00 AM - 5:00 PM 
Tuesday: 9:00 AM - 5:00 PM  
Wednesday: 9:00 AM - 5:00 PM
Thursday: 9:00 AM - 5:00 PM
Friday: 9:00 AM - 5:00 PM