Augmented Reality Workshop Part 2 with Betty Yu
Dates
Wed, Feb 08, 2023 - 06:30 PM — Wed, Feb 08, 2023 - 08:30 PM
Event Address
City College -ONLINE
Event Details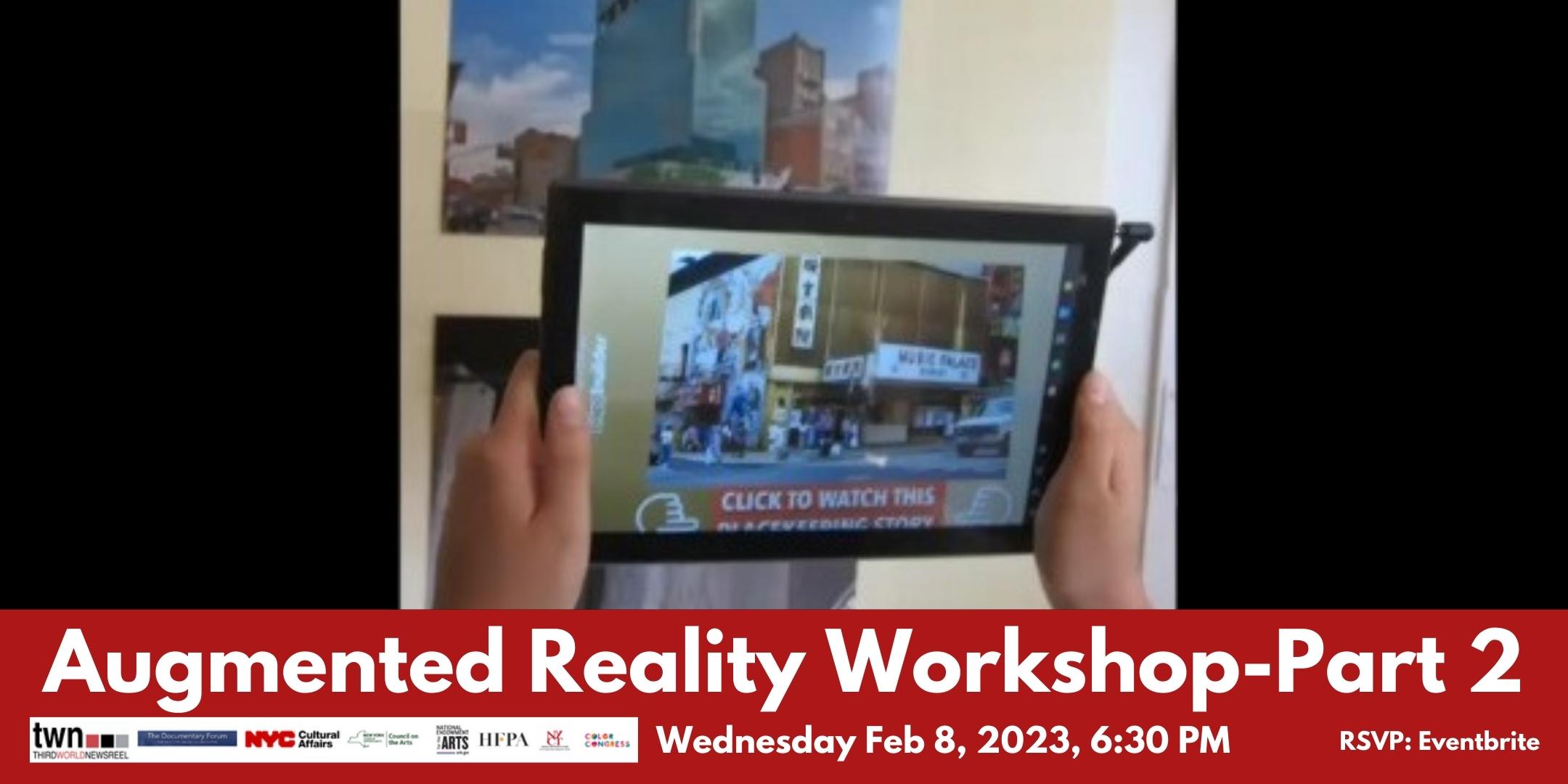 Join us in a virtual Augmented Reality (AR) workshop - and learn how you can, in a low budget way, create an Augmented Reality experience using your phone and laptop.  The Oxford Dictionary defines Augmented Reality as "a technology that superimposes a computer-generated image on a user's view of the real world, thus providing a composite view."
This online workshop - which is part 2 of the workshop held in the fall, will be led by Betty Yu, a socially engaged multimedia artist, photographer, filmmaker, educator, and activist, who integrates documentary film, new media platforms, and community-infused approaches into her artistic practice. This free workshop will be limited to 12-15 participants, as you will be actively participating and showing work to each other. Please RSVP here and we will follow up. Note: This will cover another variation of AR, so even if you attended the fall workshop, there will be little overlap. We will, however, give preference to newcomers.
Note: you will need access to a smart phone AND either a laptop or desktop computer, and you will have to be able to download a FREE AR app onto your cellphone or tablet beforehand.
Presented by the Documentary Forum at CCNY and Third World Newsreel
RSVP to: https://bit.ly/3Hegwse
Back to Departmental Calendar
Back to calendar of events