Connect to Classrooms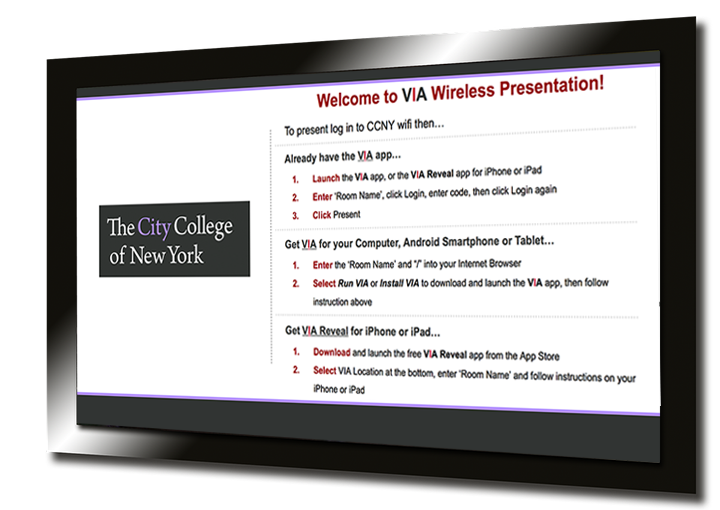 The college community will be very pleased to hear that we are rolling out a new classroom technology called VIA Wireless Presentation. It is a modern and simple way to enable laptops and mobile devices to connect and present on displays without the need for cables. This technology has eliminated the need for any cables at all, which means VIA Wireless Presentation users can bring their own more up-to-date, lighter weight - laptops and mobile devices. Faculty will no longer have to pick up cables from iMEDIA.


VIA lets you wirelessly connect to the AV system, play video content or display your presentation material from a laptop, smartphone, or tablet anywhere in the room. Wireless Presentation also allows up to four devices at a time on a display.  
 
Wireless Presentation Video:
HOW TO WIRELESSLY CONNECT TO A DISPLAY USING A PC OR MAC >> learn more
HOW TO WIRELESSLY CONNECT TO A DISPLAY USING A SMARTPHONE OR TABLET >> LEARN MORE
The NAC building is our pilot locations for the rollout, as well as Steinman 161 and 207. It is already available in the OIT conference room NA 4/225. We hope to have it in over 100 locations across campus during the Fall semester. Starting with Smart Classrooms at the NAC building and expanding across campus to admin conference rooms and student facilities - including the Writing Center and the Tech Center.