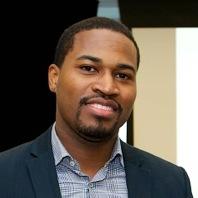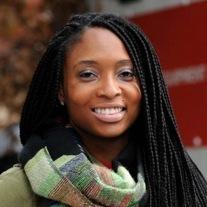 One undergraduate, two graduate students from CCNY Media & Communication Arts Department are recipients
Three students from The City College of New York Media And Communication Arts (MCA) Department – an undergraduate advertising/public relations major and two students in the new Masters in Branding + Integrated Communications program – are LAGRANT Foundation2014 scholarship recipients. The scholarships support students from ethnically diverse backgrounds pursuing careers in advertising, marketing and public relations.

The LAGRANT scholarship award recipients from City College are:
 
Khaled Hassan, '15, an advertising and public relations major and economics minor. Mr. Hassan is president-elect of City College chapter of the Public Relations Student Society of America (PRSSA). He has had freelance employment experience as a graphic designer and marketing internships and he blogs atartmyfaceoff.wordpress.com. Mr. Hassan is also a registered blood marrow donor.
Frederick Garcia, '15, MPS, received his BA from CCNY's MCA department in 2007. He currently works at Exposure, an independent creative agency with offices in New York, London and Tokyo. Earlier in his career, he was an Interpublic Group (IPG) InterAct Associate, where he served four six-month rotations at Gotham, Inc., Deutsch, Lowe Worldwide and DraftFCB.
Amber Jackson, '15, MPS, received her BS in journalism and strategic communications from the University of Kansas in 2012. Ms. Jackson has been an Interpublic Group InterAct Associate since June  2012. She previously worked at Victoria's Secret in Lawrence, Kan.,  ISNetworld in Dallas, Tex. and the Starlight Theatre in Kansas City, Mo.

"Our BIC student LAGRANT Foundation scholarship recipients competed against students in long-established, high-profile graduate advertising, design, and MBA programs from leading universities throughout the country," said BIC Program Director Professor Nancy R. Tag. "We are very proud that in our very first year, the BIC program has been acknowledged among the top tier of programs preparing the next generation of leaders in integrated communications professions."

"We are honored to have our students receive LAGRANT Foundations scholarships for the second year in a row," said Professor Lynn Appelbaum, undergraduate Ad/PR program director. "Our robust program is closely linked to the communications industry here in New York City, the most diverse city in the world. Our students are presented with exciting career challenges and opportunities, and we are deeply grateful for the support that The LAGRANT Foundation provides."

The awards will be officially presented as part of a career development program organized by LAGRANT on May 18-20, 2014 in Minneapolis during The LAGRANT Foundation 16th anniversary annual scholarship activities, with seminars and networking events provided by Waggener Edstrom, Carmichael Lynch, and Cargill, Inc..

About The City College of New York
Since 1847, The City College of New York has provided low-cost, high-quality education for New Yorkers in a wide variety of disciplines. More than 16,000 students pursue undergraduate and graduate degrees in: the College of Liberal Arts and Sciences; the Bernard and Anne Spitzer School of Architecture; the School of Education; the Grove School of Engineering; the Sophie Davis School of Biomedical Education, and the Colin Powell School for Civic and Global Leadership. U.S. News, Princeton Review and Forbes all rank City College among the best colleges and universities in the United States.

About the City College Undergraduate Advertising/Public Relations Program
The undergraduate program in advertising and public relations is one of the largest non-science academic programs at The City College of New York. Entry to the program is subject to a rigorously reviewed application process at the end of students' sophomore year. Each year, the program launches nearly 100 graduates into careers in communications and post-graduate study. The program is closely networked to many of the highest profile agencies in New York, including GroupM, Ketchum, McCann, MediaLink and Y&R, among others, along with leading corporate employers and the vibrant New York digital / social media community. Its student body reflects the cultural and ethnic diversity of New York City and the United States.

About the Master of Professional Studies Program in Branding + Integrated Communications
The CCNY Branding + Integrated Communications (BIC) Master of Professional Studies (MPS) program will graduate its first class in the spring of 2015. Combining three critical communications practices (management/planning, creative, and public relations) in a collaborative, cross-disciplinary environment, BIC offers a rich selection of integrated communications courses, specialization depth, and practicums for both corporate and non-profit clients. As students work towards the creation of a professional portfolio, they learn from full-time CCNY faculty as well as adjunct professors who hold senior management positions in leading advertising, public relations, media planning, and digital agencies in New York City. BIC students are a widely diverse group culturally and internationally.

About The LAGRANT Foundation
The LAGRANT Foundation (TLF), a nonprofit 501(c)(3) organization based in Los Angeles, was established in 1998 by Mr. Kim L. Hunter to address the lack of diversity in the advertising, marketing and public relations fields. TLF provides scholarships, career development workshops, professional development, mentors and internships to African American/Black, American Indian/Native American, Asian American/Pacific Islander and Hispanic/Latino undergraduate and graduate students. Please learn more about our programs.

Since its establishment, TLF has awarded $1.56 million in scholarships to 221 ethnic minority students and has provided in excess of 278 internships and full-time employment.
MEDIA CONTACT