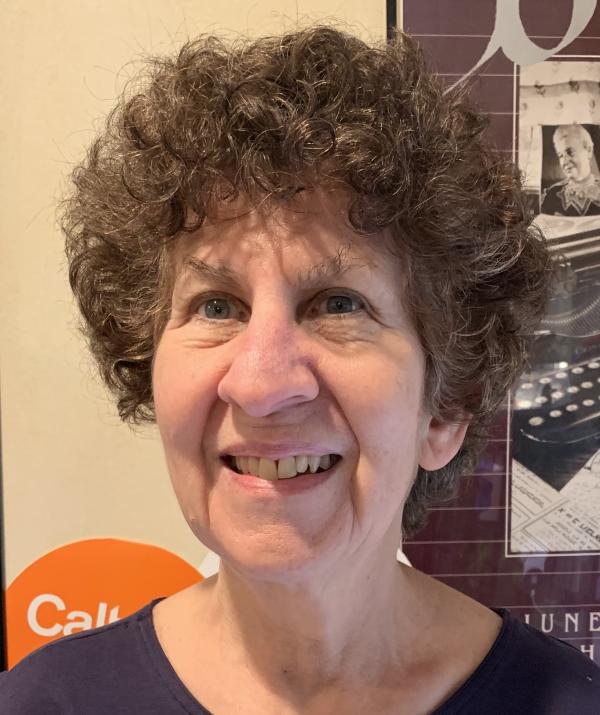 Ruth Stark's latest NIH award brings to nearly $12.5 million in awards that the CUNY Distinguished Professor of Chemistry and Biochemistry at CCNY has received in the last five years in research and training grants.
Ruth E. Stark, CUNY Distinguished Professor of Chemistry and Biochemistry at The City College of New York, is the recipient of a $805,865 grant from the National Institutes of Health (NIH) to study ways of developing new antifungal therapies that target melanization pathways. She and two researchers from Johns Hopkins University and Albert Einstein College of Medicine are Multiple Principal Investigators on a $4,079,890 grant from NIH's Institute of Allergy and Infectious Diseases (NIAID) entitled "The Biology of Fungal Melanization."
"Melanin is a very important pigment in the biosphere and is involved in numerous biological processes, from protection against sunlight to energy harvesting," said Stark, director of CUNY's Institute for Macromolecular Assemblies. "It is made by many pathogenic organisms, including several pathogenic fungi."
Melanin contributes to fungal virulence by undermining host defense mechanisms and increasing fungal resistance to certain antifungal drugs. "This proposal will take a multidisciplinary approach to the problem of melanogenesis in the fungal pathogen Cryptococcus neoformans by seeking to understand how melanin is made, with the goal of discovering new science that can lead us to novel therapies that target melanization pathways," added Stark.  
Over a five-year period, this latest NIH award brings to nearly $12.5 million in awards that Stark has received in research and training grants. Most of the grants have been from the NIH, but her external support also includes awards from the National Science Foundation (NSF), the Department of Defense (DoD), and the United States Department of Agriculture's National Institute of Food and Agriculture (USDA NIFA). 
Highlights include:
$650,000 for the USDA NIFA project: "An Integrated Genetic and Biophysical Approach to Tomato Crop Protection";
 
$833,284  for the NSF project "MRI: Acquisition of Advanced Solid-State NMR Instrumentation to Investigate Novel Biological & Engineered Materials at CCNY";
 
$ 3,036,177 for the NIH funded "Graduate Research Training Initiative for Student Enhancement (G-RISE) at The City College of New York";  


$625,150 for the NIH project "Molecular Drivers of FABP-mediated Endocannabinoid Signaling for Appetite Regulation"; and 
 
$2,999,169 for the NSF-funded "RaMP: On-Ramp to the Molecular Machine Shop: Post-Baccalaureate Training in Biochemistry, Biophysics, and Biodesign."
About the City College of New York
Since 1847, The City College of New York has provided a high-quality and affordable education to generations of New Yorkers in a wide variety of disciplines. CCNY embraces its position at the forefront of social change. It is ranked #1 by the Harvard-based Opportunity Insights out of 369 selective public colleges in the United States on the overall mobility index. This measure reflects both access and outcomes, representing the likelihood that a student at CCNY can move up two or more income quintiles. Education research organization Degree Choices ranks CCNY #1 nationally among universities for economic return on investment. In addition, the Center for World University Rankings places CCNY in the top 1.8% of universities worldwide in terms of academic excellence. Labor analytics firm Emsi puts at $1.9 billion CCNY's annual economic impact on the regional economy (5 boroughs and 5 adjacent counties) and quantifies the "for dollar" return on investment to students, taxpayers and society. At City College, more than 15,000 students pursue undergraduate and graduate degrees in eight schools and divisions, driven by significant funded research, creativity and scholarship. This year, CCNY launched its most expansive fundraising campaign, ever. The campaign, titled "Doing Remarkable Things Together" seeks to bring the College's Foundation to more than $1 billion in total assets in support of the College mission. CCNY is as diverse, dynamic and visionary as New York City itself. View CCNY Media Kit.