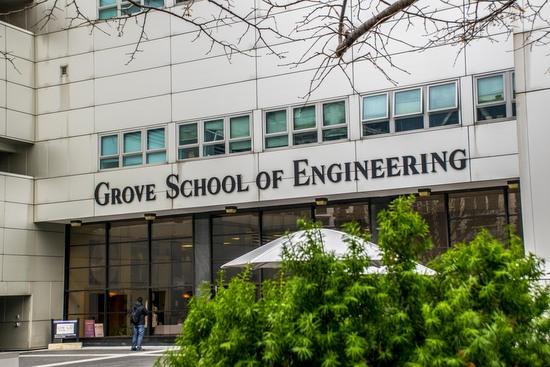 The CUNY Energy Institute housed in CCNY's Grove School of Engineering is the recipient of a $5.2 million grant from the NSF.
The City College of New York-based CUNY Energy Institute is the recipient of a five-year $5.2 million National Science Foundation PIRE grant for advanced research on complex fluids. It will fund the Institute's "PIRE: Multi-scale, Multi-phase Phenomena in Complex Fluids for the Energy Industries" project that involves 11 international partner institutions from France, Germany and Norway.
This collaborative research is expected to advance knowledge and make transformative scientific discoveries that could result in far reaching innovations, in both experimental and modeling methods. "This could lead to improvements in energy and process efficiency in industrial systems on a global scale," said Masahiro Kawaji, acting director of the CUNY Energy Institute.
The PIRE project will also accelerate education and training of students and early career researchers by providing them unique opportunities to participate in substantive international research experiences, taking advantage of the scope, scale, expertise, and facilities of the PIRE network, added Kawaji.
Multi-phase fluid flows involving mixtures of liquids and often solids and gases as well, play an important role in nature and in the environment. Research on multi-phase flows is of vital importance to many key energy technologies globally, including oil-gas production and processing, energy conversion and storage, refrigeration and heating/cooling systems, as well as the materials, minerals, pharmaceutical, personal care and food industries.
According to Kawaji, an important societal outcome of the project is that it will propel key energy technologies and engineering systems that are of high relevance in the industries identified above, significantly improving their energy efficiency and environmental sustainability. The research and education plans will ensure that the U.S. maintains its competitive status in the field of complex, multi-phase fluids and their applications to engineering systems.
Kawaji's CCNY partners from the Grove School of Engineering and the Division of Science include: Sanjoy Banerjee, Joel Koplik, Taehun Lee, Robert Messinger, Jeffrey Morris,  Vincent Pauchard and Charles Watkins.

About the PIRE Program
Partnerships for International Research and Education is an NSF-wide program that supports international activities across all NSF-supported disciplines.  The primary goal of PIRE is to support high quality projects in which advances in research and education could not occur without international collaboration. PIRE seeks to catalyze a higher level of international engagement in the U.S. science and engineering community.
About The City College of New York
Since 1847, The City College of New York has provided low-cost, high-quality education for New Yorkers in a wide variety of disciplines. Today more than 16,000 students pursue undergraduate and graduate degrees in eight professional schools and divisions, driven by significant funded research, creativity and scholarship.  Now celebrating its 170th anniversary, CCNY is as diverse, dynamic and visionary as New York City itself.  View CCNY Media Kit.