Overview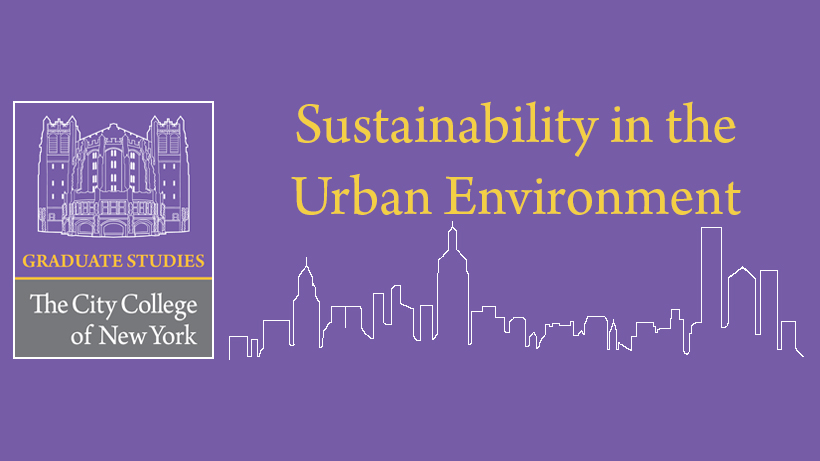 The Sustainability in the Urban Environment Masters program draws upon emerging approaches in the disciplines of architecture, engineering, science, and social sciences. It aims to prepare students to devise new generations of buildings, urban infrastructure, and open spaces while considering rapid urbanization, climate change, resource limitations, and potential environmental degradation. Graduates also develop leadership and teamwork skills that give them an advantage in diverse professional settings that demand collaboration among teams of scientists, engineers, architects, and policymakers. A profile of the program, (Sustainability and the City), provides a more in-depth program overview. A recorded online information session with complete Program information can be viewed here. See what alumni, current students, and faculty are up to on our Program Blog: Sustainability and the City. 
To Meet Long-Term Needs
City College of New York serves as a national and regional resource while providing the City with the skilled workforce needed to drive its economy. This timely educational program is designed to meet the expanding employment demands for professional leaders in the emerging fields of sustainable architecture and engineering, informed by science and social sciences. It aspires to complement long-term planning efforts such as the City of New York's ("OneNYC") plan, which Mayor DiBlasio has described as "our plan for growth, sustainability, resiliency, and equity."
"Sustainability research and education is essential to address critical challenges of the 21st century that threaten the life support system of the planet. New curricula are required to train future leaders with the knowledge and tools needed for business, industry, governments and NGOs."
Professor Gregory Keoleian
University of Michigan