CCNY Green
Campus Mission Statement
CCNY is committed to becoming a sustainable campus and lowering its carbon footprint. We are adapting the way we teach, learn, conduct research and operate as an institution in order to reduce our greenhouse gas emissions. We ensure campus sustainability by fostering environmentally sound habits and behaviors across the campus while engaging the Harlem community CCNY will carry out this mission by exercising leadership in education and research, always mindful of our urban setting and the needs of the richly diverse population that we serve. View our profile with the Association for the Advancement of Sustainability in Higher Education.
Learn more about what CUNY is doing for sustainability.
ATTENTION Motivated and Determined CCNY community:
YOU are an important part of CCNY Green. CCNY needs it's entire campus community to be involved in being more sustainable. Do you have a sustainable project, idea, or accomplishment that you want to share? If you do, please email us.
We are always looking for currently enrolled students to participate in the CCNY Green: Student Engagement. The Student Engagement Committee (SEC) is in charge of spreading a sustainable message to the campus body. We do this through social events and digital communication. Your ideas can be incorporated and published as well. No matter what your major or "green" interests are, there is a place for you in the SEC.
If you have a passion for making our campus more healthy and sustainable please email us at ccnygreen@ccny.cuny.edu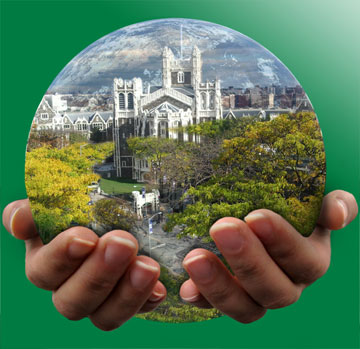 Last Updated: 07/13/2023 11:42