Since 2000, students from the economics department have pursued graduate study at the University of California Berkeley, Yale, Columbia, the London School of Economics, Cambridge, the University of Chicago, Duke, Brandeis, the New School, Stony Brook, Fordham, and the CUNY Graduate Center. At least twelve students have co-authored papers with faculty here.
Graduates since 2000 have taken jobs at institutions such as Goldman Sachs, Bear Stearns, Credit Suisse, UBS, Lehman Bros., J.P. Morgan, Citibank, Wachovia, Accenture, BNP Paribas, Duncan Williams, Bloomberg, Northrop Grumman, Autozone, the US Census Bureau, the New York State Bank Examiner, NYC's Housing Department, the office of the President of South Africa Thabo Mbeki, and the Harlem YMCA.
 
Meet some of our amazing alumni below.
---
Advait Apte, MA Economics
Investment Officer
Virginia Retirement System
Advait Apte is an Investment Officer at the Virginia Retirement System where he helps manage an $80 Billion state pension plan benefiting half a million Virginia state employees.
A strong desire to work in the investments industry motivated him to join the MA Economics program. While in the program, he not only completed the Chartered Financial Analyst curriculum by passing all three exams, but he also achieved prestigious distinctions such as the Colin Powell Fellowship and the CCNY Business Alumni Award. 
Advait received his BA in Biomedical Engineering in India and Ph.D. in Chemical Engineering from Virginia Commonwealth University. He also pursued advanced research at Virginia Tech to improve the efficiency of biofuel and commodity chemical production.
---
Alvin Christian '16, MA Economics
Research Analyst
Brown University
"I learned to love research through Professor Kevin Foster's econometrics course and from writing a thesis under Professor Prabal De—which we eventually published! I got my first job through a CCNY economics alum!"
As Research Analyst Alvin studies teacher evaluation practices and teacher labor markets at Brown University's Department of Education. During his time in the MA Economics program, Alvin studied educational inequalities between the Bronx and Westchester as a Powell Fellow, and worked as a Research Assistant for Professor Prabal De, studying health and development economics. These experiences led him to write his thesis on the relationship between microfinance and domestic violence in Bangladesh. Alvin was also part of the City College Honors Program and a member of the CUNY Service Corps. 
After graduating college, Alvin worked at MDRC, formerly known as Manpower Demonstration Research Corporation, where he studied early childhood education.
---
Elizabeth Chung '19, MA Economics
Captain
United States Army
Elizabeth chose to come to City College after being selected in 2016 to become an instructor at the United States Military Academy (West Point), requiring a graduate-level degree in Mathematics or Economics. While in the program, she focused on Finance and Data Analytics as her future assignment was to be a math instructor and fell in love with the program and opportunities the Colin Powell School provided. She is currently teaching "Math Modeling and Introduction to Calculus" to the freshmen class at West Point.

Elizabeth obtained her Bachelor of Science from the United States Naval Academy in 2010 when she cross-commissioned in the United States Army as a Military Intelligence 2nd Lieutenant. In her 9 years of service so far, she has been stationed at Fort Carson, Colorado, Fort Huachuca, AZ, Fort Drum, NY, and has deployed to Afghanistan in support of Operation Enduring Freedom. She has worked at multiple levels, from a Platoon Leader all the way up to the Brigade Intelligence Officer.
While at City College, Elizabeth enjoyed the diverse backgrounds, experience levels, and ages of those in the program, learning as much from her classmates as from her instructors. As Diversity and Inclusion is a topic close to her heart being a female in a male-dominated profession, Elizabeth dedicated her focus for her thesis on the effects that personal attributes of cadets at West Point have on their likelihood to graduate. With a combination of both empirical research/statistical analysis of current data and exploring the complexities of building a large scale agent-based simulation of the cadet and faculty population at West Point, she was able to discover some interesting potential trends for groups at risk and plans on continuing her research while at West Point to determine future policy changes to better support those groups and ensure the success of as many cadets as possible as they enter the Army.
Elizabeth credits her success at City College to the professionalism and availability of her instructors and faculty members and enjoyed being able to seek their advice while working on her projects and thesis. The smaller class sizes and professional expertise of her instructors set apart City College from most other universities on top of more convenient class times for working adults. She took the opportunity to also mentor and tutor undergraduate students, including being a Teaching Assistant one summer for a Corporate Finance course. She hopes to continue her educational relationship with the Colin Powell school through joint research, conferences, and speaking opportunities while assigned just up the Hudson River from CCNY.
---
Fatjon Kaja '16, MA Economics
Lecturer
University of Amsterdam
Fatjon is a Lecturer of Law and Economics at the University of Amsterdam. The historic mission and legacy of City College attracted Fatjon to join the BA/MA program in Economics and the dedication of the faculty and supportive peers is what kept him there.
Besides completing his regular coursework at City College, Fatjon took doctoral level courses in Economics and Political Science at The Graduate Center of the City University of New York. Upon graduation in 2016, Fatjon enrolled at the University of Minnesota Law School, where he completed his law degree. He focused his studies in law and economics, a passion he had developed since his days at City College when he worked as a research assistant for various professors. Ultimately, Fatjon hopes to pursue a public service career in his homeland, Albania.
---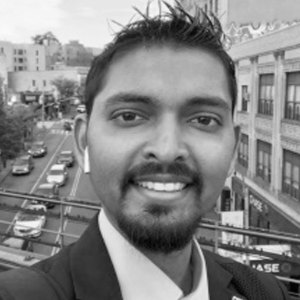 Jason Ramnath '18, MA Economics
Private Equity Data Operations Analyst
Chronograph
Jason is a Private Equity Data Operations Analyst at Chronograph, LLC, a market-leading portfolio monitoring, reporting, and diligence solution for private capital investors. In addition, Jason become a licensed life insurance agent, working to help families across the US.
Jason earned Bachelor's and Master's degrees with honors. Prior to the BA/MA program, Jason interned at Old Orchard Capital Management, a hedge fund that specializes in credit trading with a focus on municipal bonds. His experiences at Old Orchard allowed him to pursue a concentration in finance.
---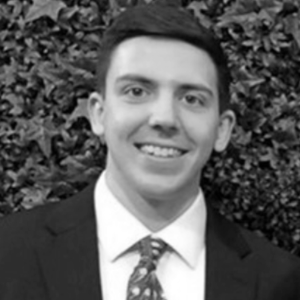 Anthony Cacchione '18, MA Economics
Baseball Operations ApprenticeHouston Astros
"My thesis was the big reason I landed this position, because I will be helping them on valuing player contracts, and  the research on my thesis put me ahead of everyone else."
As an undergraduate at City College, Anthony Cacchione enrolled in the BA/MA program, which allowed him to take courses that satisfied requirements for both a Bachelors and Masters Degree in   Economics simultaneously. A scholar-athlete, Anthony played baseball for City College, and served as team captain his junior and senior year. His passion for the game fueled an interest in baseball   operations and player analytics. "As I got closer to the end of my playing career at CCNY," Anthony says, "I knew I was not ready to be done with the sport entirely." In his fourth year, he wrote his Masters   thesis on the value of major league draft picks. The thesis came to the attention of the New York Mets, who hired Anthony for an internship in their business office, where he has worked on ticket sales and  pricing strategies.      
More recently, Anthony has been hired by the Houston Astros to work in their baseball operations department during the 2019 season to help research strategies for roster construction based on data analytics; he will be using approaches similar to those showcased in the movie Moneyball.
---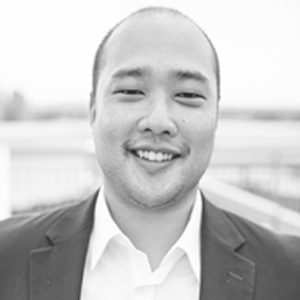 Jin Chung '13, MA Economics
Director of Data Science
Realogy Holdings Corp
"The Faculty in the Economics department at The City College of New York have been invaluable to my success and I am forever grateful for having them in my life." 
Jin Chung is currently the Director of Data Science at Realogy Holdings Corp., the largest real estate company where he is responsible for the development and execution of advanced analytics enablement.
Jin is a leader in data science, engineering, and advanced analytics. As the North America Chief Technology Architect and Advanced Data Engineering Practice Lead at Capgemini, he led a team of 250 developers. He also led the implementation of the largest global Azure cloud at The Coca-Cola Company and incubated the largest spark consulting capability in North America, in alliance with Databricks and Microsoft. Jin served as the Chief Solution Architect for Mercedes Benz, The Walt Disney Company, Warner Bros, Coke One NA, OneWeb, and as a Senior Data scientist at Metlife and Navy Federal Credit Union.
Jin attributes a lot of his success to the faculty in the MA in Economics program, where he developed a deep knowledge of Economics and Econometrics. He values the freedom he had to discuss conceptual ideas, and guidance he received when trying to develop new skillset. Jin is a PhD candidate in Economics at the CUNY Graduate center and has taught classes at City College and Hunter College. He received his undergraduate degree from Boston University, double majoring in Biology and Economics.
---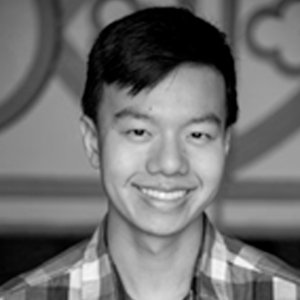 David Dam '19, MA Economics
Research Analyst
Federal Reserve Bank of New York
David works as a research analyst at the Federal Reserve Bank of New York. He received both his Bachelor's and Master's degrees in Economics from CCNY. Upon enrollment, he quickly found love for economics through inspirational teachers, who motivated him to enroll in the BA/MA Economics program.
David valued hands-on, applicable skills he learned in graduate course and the diversity of fellow peers who often brought insightful new perspectives into class discussions. He worked with several professors within the Economics and Business Department on various research projects, and interned at organizations such as the New York Fed's Research Group and Brookings India.
As a Colin Powell Graduate Fellow, David proposed and completed a research project to investigate pharmaceutical pricing disparities in New York City.
---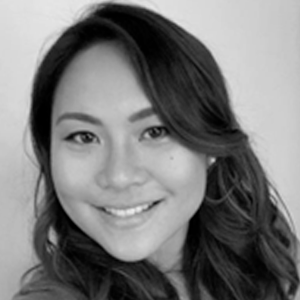 Michelle (Rosario) Liang '13, MA Economics
Diversity & Inclusion Program Manager
Uber
"It was an opportunity to think critically, learn with students as eager to do well in their education, and be forward thinking!"
Michelle works as a Diversity & Inclusion program manager at Uber where she promotes cultural competency and appreciation for diversity of thought. She has worked at education technology, financial services, and human capital consulting.  Michelle also led a company-wide Asian Employee Business Resource Group. 
While in graduate school Michelle interned at the Revenue Office of the Commissioner at the New York City Department of Parks & Recreation. She also joined various organizations on campus including Phi Beta Kappa, the Scholars Program, the Philippine American Organization, and currently serves as a mentor for the Eco Biz Alumni Society.
---
Chibin Zhang, MA Economics
Research Associate
Aleria
Chibin is a Research Associate at Aleria, a public-benefit corporation that aims to promote diversity and inclusion in entrepreneurship. Her expertise in finance, economics, and quantitative analytical techniques are leveraged to change the demographic landscape in the entrepreneurs' community. 
After receiving her MA in Finance from the University of Melbourne, Chibin Zhang joined the Economics program at the Powell School where she acquired extensive knowledge and skill-sets in economics. Meanwhile, her experience as a tutor at the SEEK program, a program designed to meet the needs of students who are economically disadvantaged and academically underprepared, shaped her career goal. As a tutor, Chibin worked with diverse groups of students and learned about challenges of being underrepresented in a society. As a result, she decided to use her finance and economics skills to continue helping underserved communities.
During her second year, she joined a research project funded by the National Science Foundation to study barriers that prevent female advancement in academia. Following the same thought process, she begun working for Kiva, a non-profit organization where she worked on research and fundraising to provide microloans to entrepreneurs around the world through its crowdfunding platform. Her experience at Kiva further reinforced her decision to dedicate herself to public service.
---
Keep in touch with us!
Last Updated: 06/07/2023 11:44