Student Media
HarlemView showcases the work of City College students and others who report and write about issues that affect our communities throughout the city and beyond. The Society of Professional Journalists (SPJ) honored our students in April 2021.
Susan Thorson, Managing Editor of HarlemView, won for best Online Digital News Videography for her story Free Fridge Movement Offers Free Food.
Samir Domingo won for Best Online Feature for COVID Turned Me Into a Caregiver.
Sajina Shrestha was a finalist for Best Online Feature for  A Humble Community Leader.
HarlemView finished as a finalist for the Best Online Independent Student Publication.
During the pandemic students have report about the impact of COVID-19 on the lives of New Yorkers. They also reported about the Census and the 2020 Election. Other stories examined under-reported issues that deserve attention. 
In March of 2021, we began to work with high school students in the City College Early College Program and they will report, write and see their work published on HarlemView.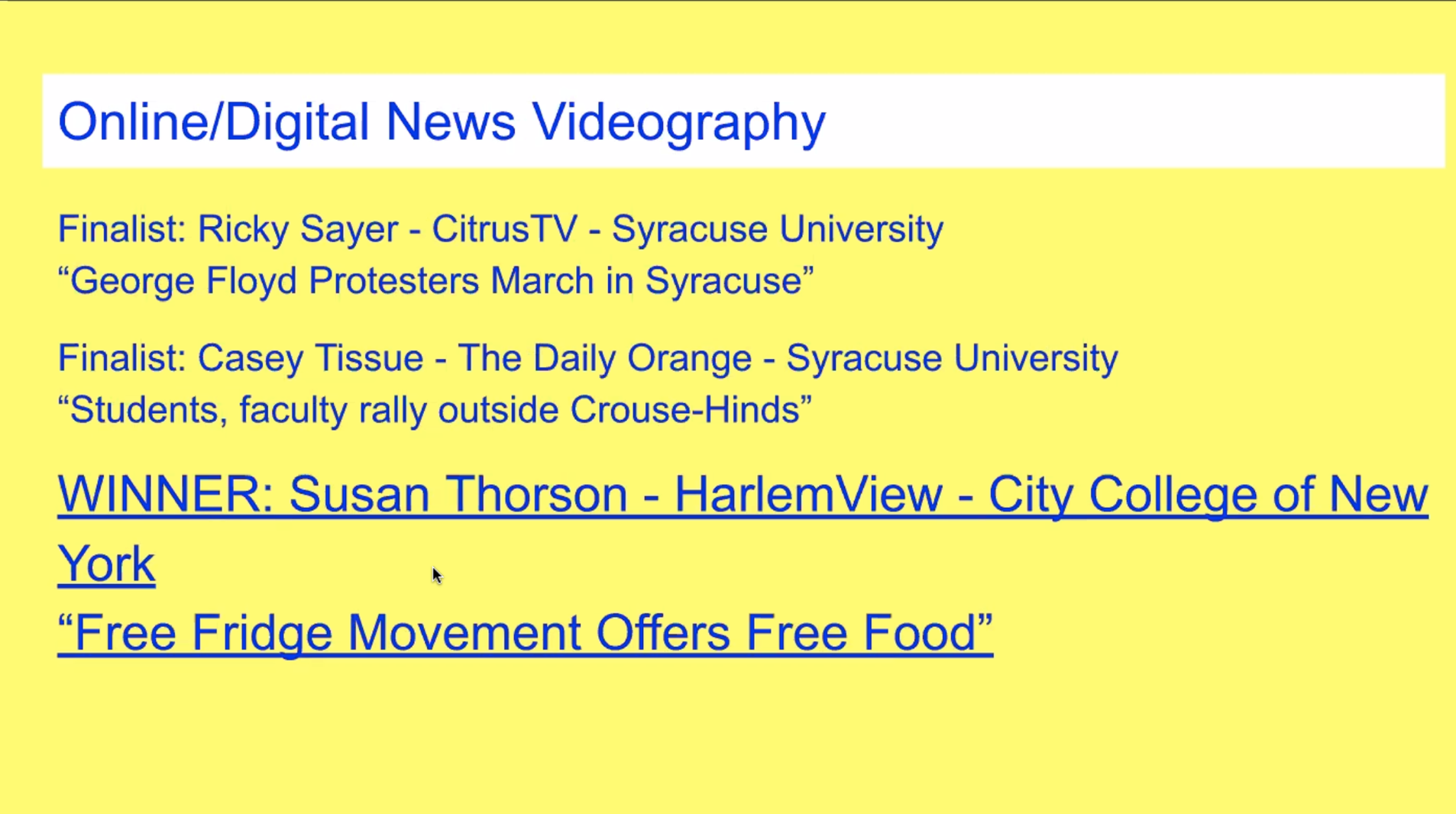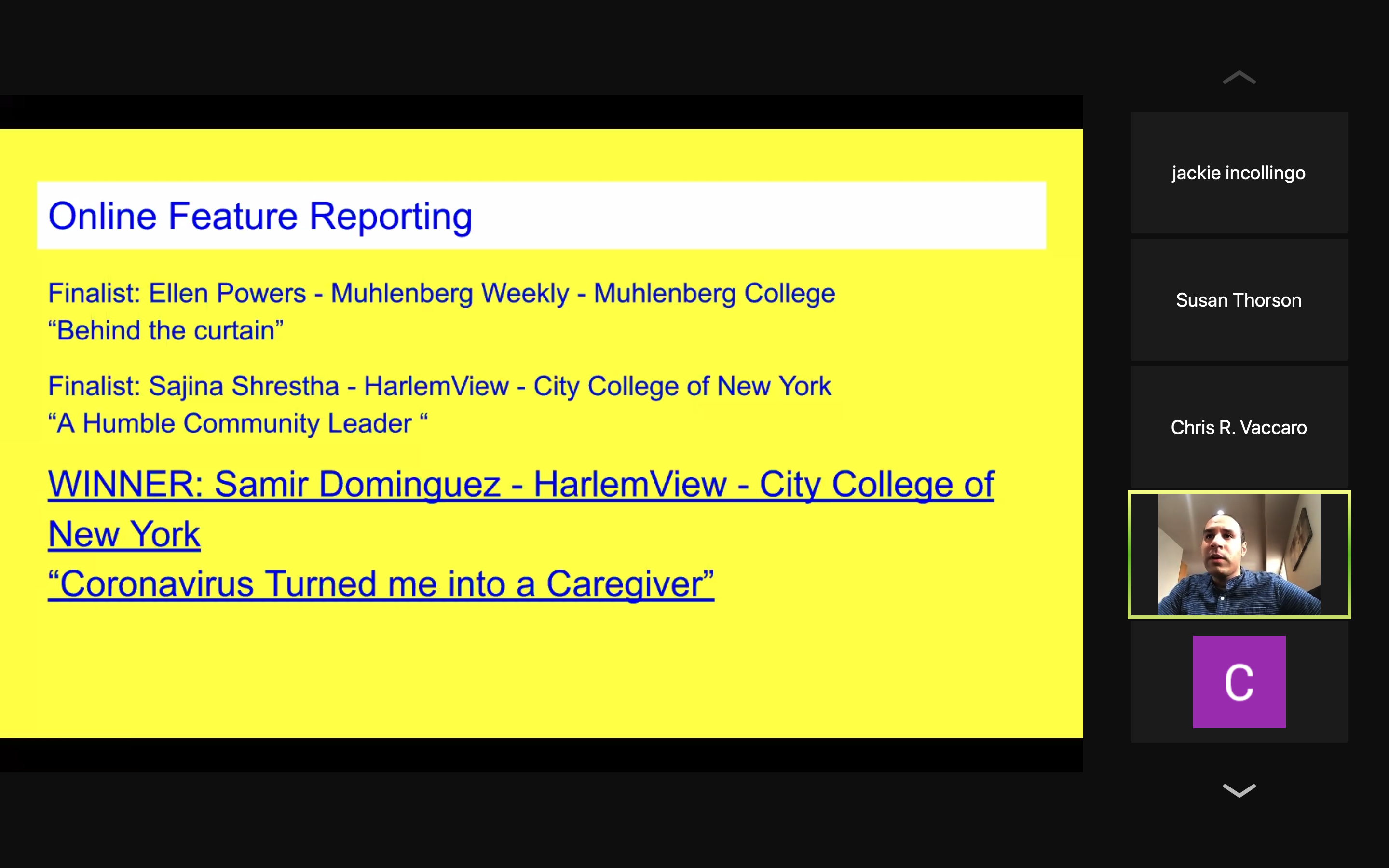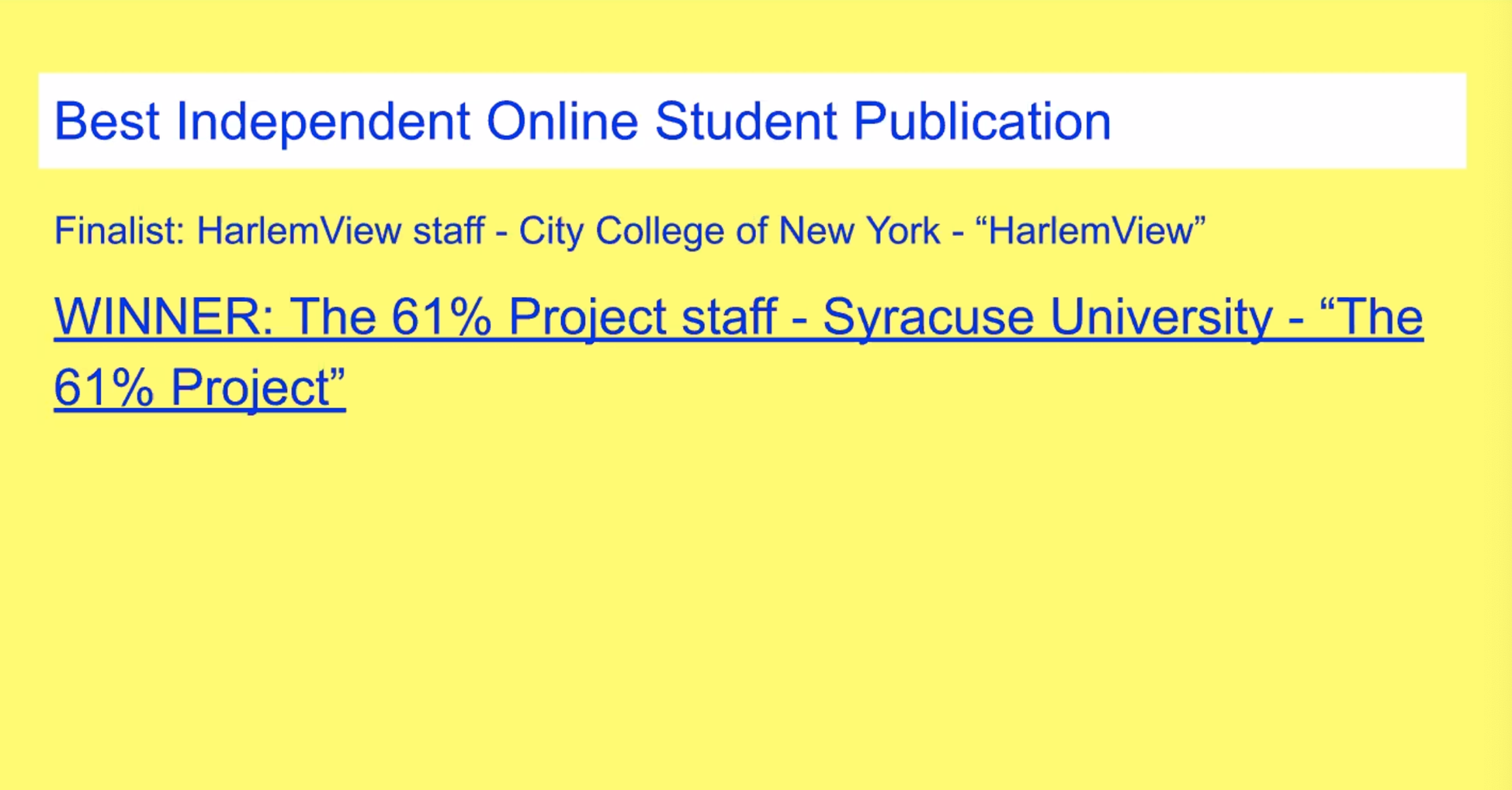 Last Updated: 04/11/2021 15:48