Great Grads
City College has a long tradition of producing great graduates who go on to illustrious careers in journalism, media, film and communications. Every spring the CCNY Communications Alumni inducts star alumni into the Communications Hall of Fame. You can find an impressive roster here. 
Many of our recent graduates are outstanding and they have gone on to work at NBC Universal (NBCU), ABC, CBS, CNN,  Bloomberg News, Univision, Spectrum NY1, public radio stations, The New Republic, The American Prospect and other media outlets. 

Meet some who graduated recently.
Jennifer Garcia, Class of 2023, was the valedictorian of The Colin Powell School for Civic and Global Leadership and a Journalism Minor. She is the winner of the Irving Rosenthal Award for Excellence in Journalism. Jennifer became an NBCU Fellow in 2021 and her outstanding work encouraged us to invite her for a second year. Jennifer interned for two semesters at CNBC Español and then went on to the NBCU Olympic Team. She also served as the managing editor for our journalism publication Harlem View. She is slated to go to the Craig Newmark Graduate School of Journalism in the fall of 2023.  
Ibrahim Hersi won the Ernest Boynton, Jr. Memorial Award for Journalism. The Harlem native minored in Journalism and said, "When I took Introduction to Journalism, I knew right then and there that this was the career that I wanted to pursue. Ibrahim hopes to become a sports broadcaster or sports reporter and his headed for the Craig Newmark Graduate School of Journalism at CUNY in the fall of 2023.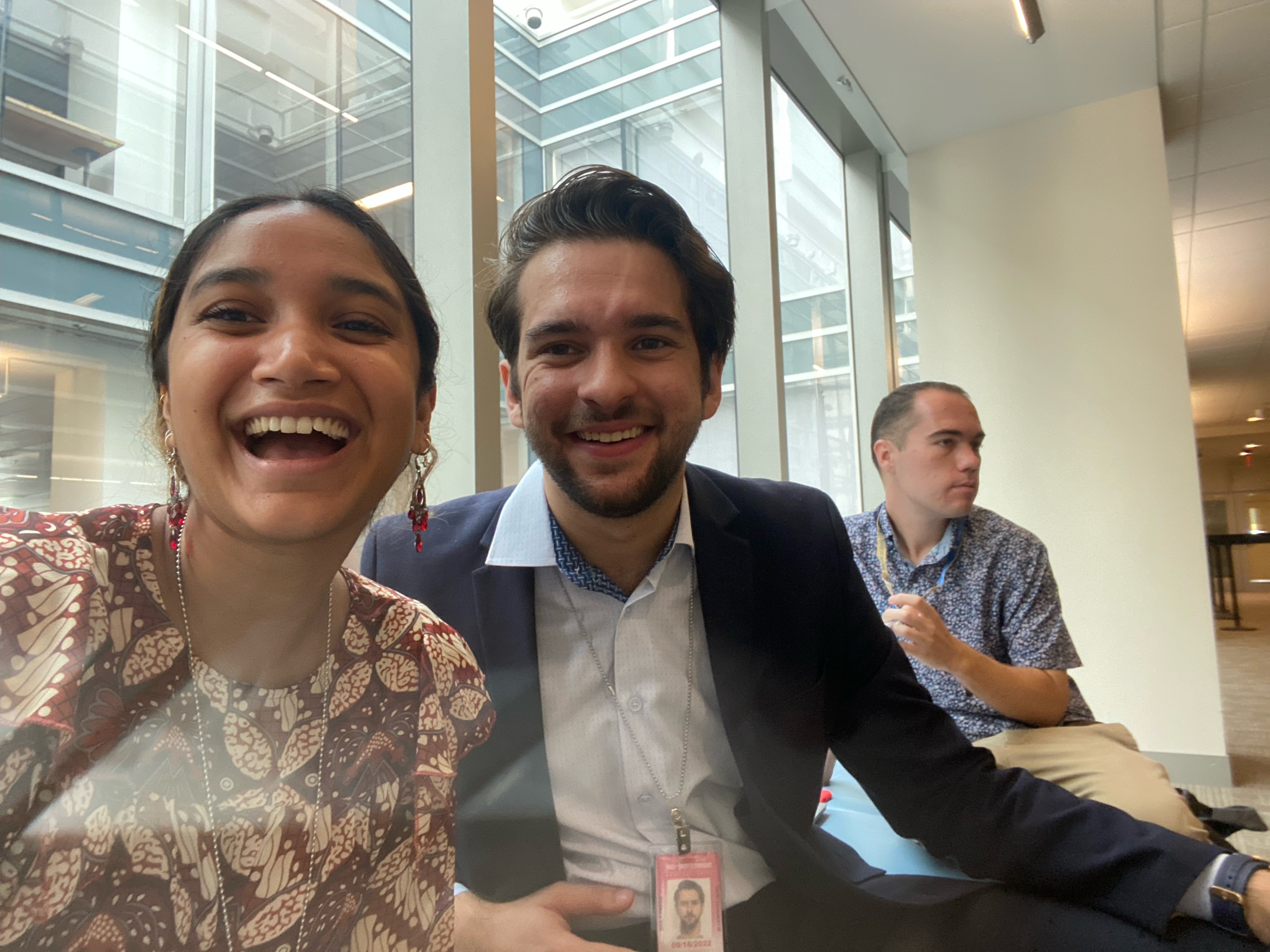 Teressa Mettela, Class of 2022 and salutatorian of The Colin Powell School for Civic and Global Leadership interned at The Wall Street Journal in Washington, D. C. and is now working at ABC News in Washington. She is with  Diego Areas Munhoz, Class of 2023 who interned in Washington, D.C. for Bloomberg News and this picture was taken outside of a hearing room on Capitol Hill when they were covering a story. Diego works for Bloomberg News in D.C. now.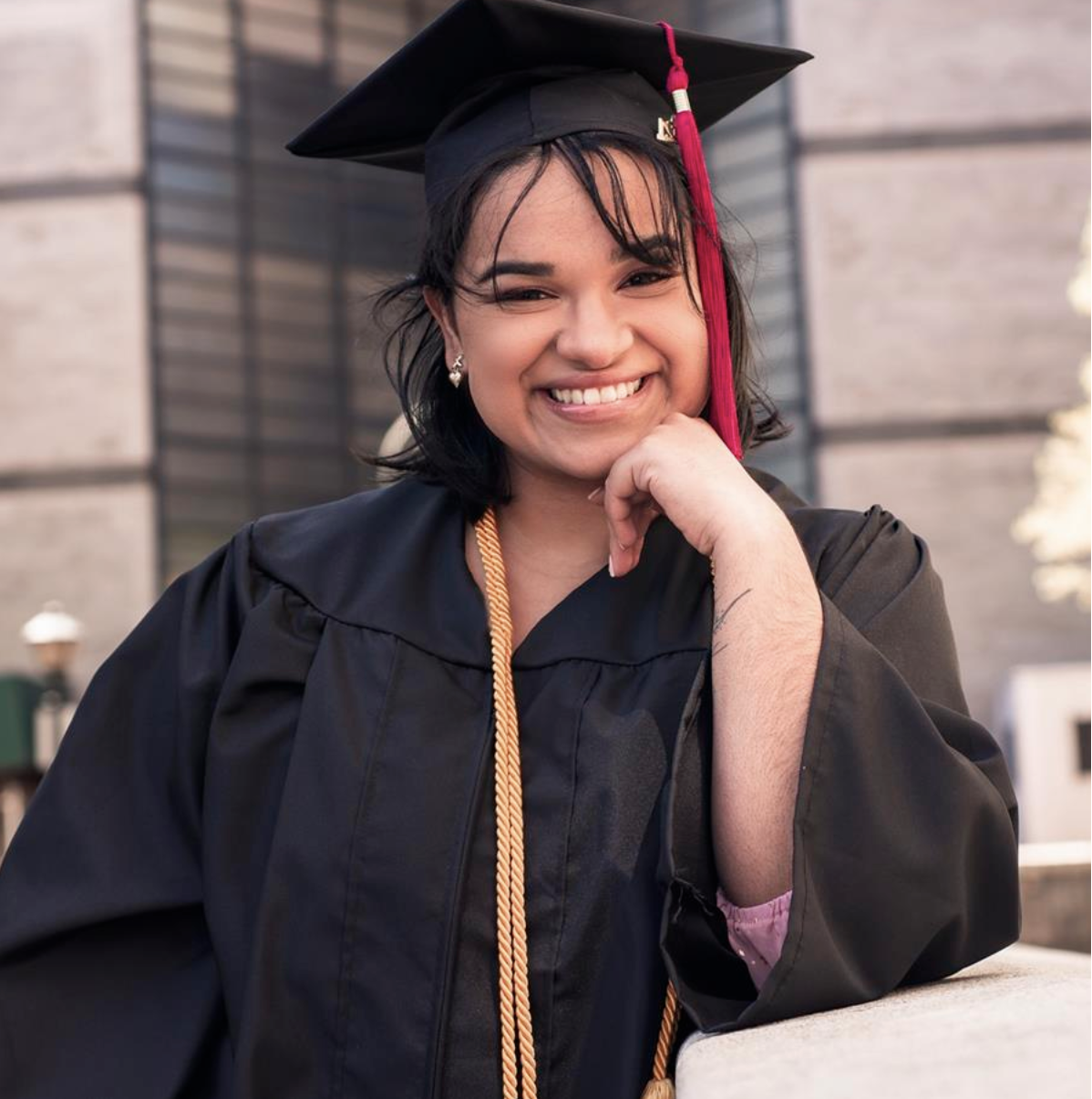 Brahmjot Kaur, Class of 2021, was one of a handful of graduates chosen as an NBC Universal Embed. She works for the digital publication Asian America. At City College she was an active member of The Campus and served as the features, online and opinion editor. Brahmjot won the Beatrice and L. Richard Guylay Class of 1934 Award for Academic Achievment and Service to The Campus.
Class Adomaitis, Class of 2020, works as an audio journalist and reporter for KSUT and KSJD, NPR affiliated radio stations in the Four Corners region of Colorado. Durango is now his home base where he reports about under represented people in surrounding communities. He covers the Southern Ute Tribe, the Ute Mountain Ute Tribe, the Navajo Nation, Latinx community and the LGBTQ community. At City College he was an active member of The Campus and covered food, restaurants and culture. He discovered his passion for audio journalism at the Craig Newmark Graduate School of Journalism where he earned an M.A. and focused on podcasting and stories for radio.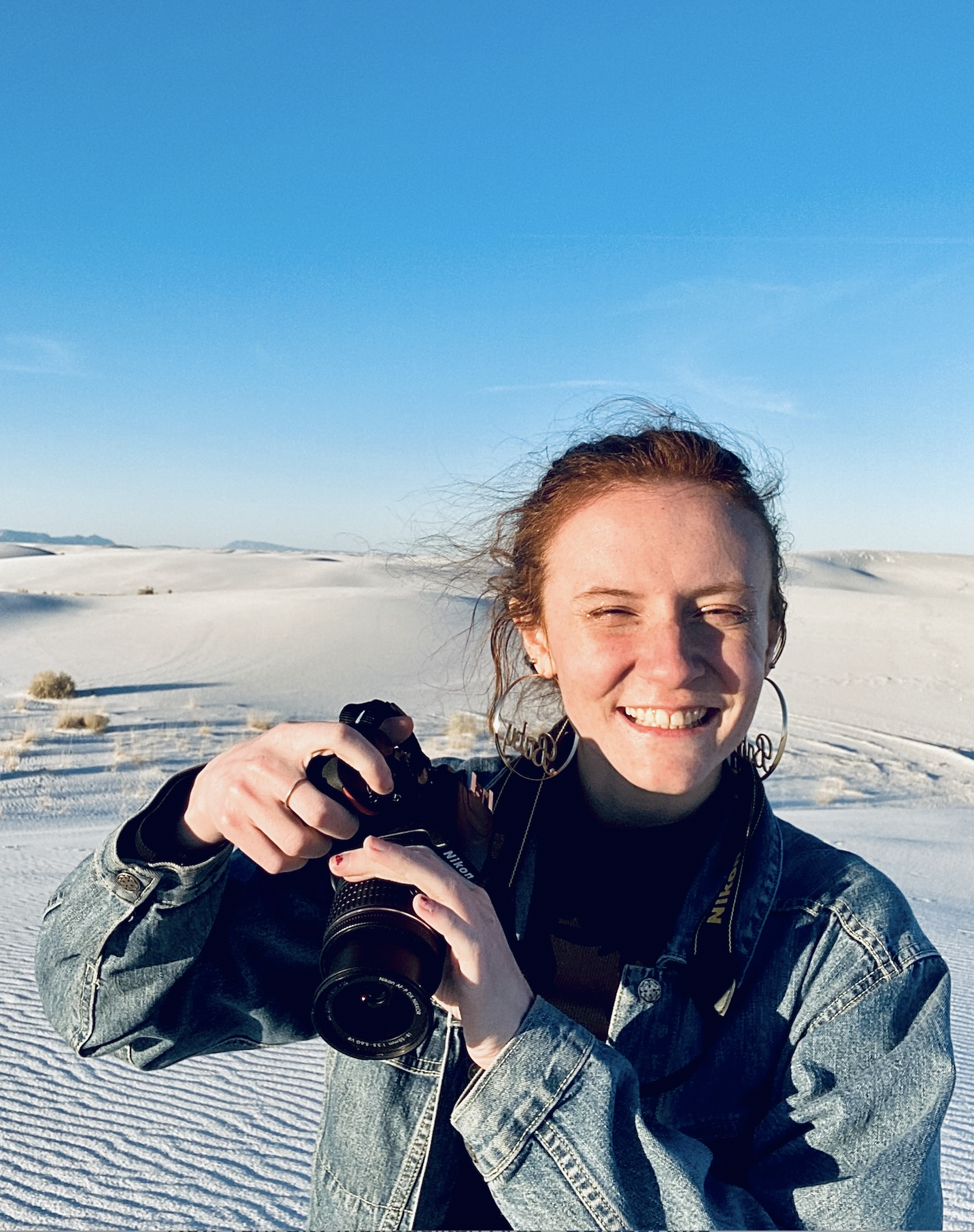 Katie Herchenroeder, class of 2018, works as a reporter, researcher and writer. She won the Mother Jones  Ben Bagdikian Fellowship and will spend the year sharpening her investigative reporting skills. Katie worked for The New Republic where she was a researcher and writer and has written for Vice, The Daily News and other publications. She earned an M.A. in International Reporting from the Craig Newmark Graduate School of Journalism at CUNY> 
Lourdes Guillen, class of 2011, is a Latinx producer with NBC News. During college she interned at CNN and After she graduated from City College she worked on Good Morning America.  CNN, and ABC News. When she graduated, she landed a job at Good Morning America and then went on to work at The View. She says that she, "...feels lucky to have had Barbara Walters and Whoopi Goldberg as mentors. Lourdes is a mentor to City College students and often speaks to our classes. She is also a member of the City College Communications Alumni Board. She has a passion for social justice and immigrant rights and worked on The Campus when she was a student. 
Last Updated: 06/25/2023 16:11