Great Grads
Sheria Stallings, Class of 2022, won the Ernest J.Boynton, Jr. Memorial Award for Journalism.
Luca Goldmansour, Class of 2022, won the Beatrice & L. Richard Guylay Class of 1934 Prize for service to The Campus and Outstanding Academic Achievement.
Susan Thorson, Class of 2021, won the Irving Rosenthal Award for Excellence in Journalism. 
This photo was taken at The City College of New York Communications Alumni Awards Dinner.
Kathryn, Katie, Herchenroeder
Class of 2019
The  New Republic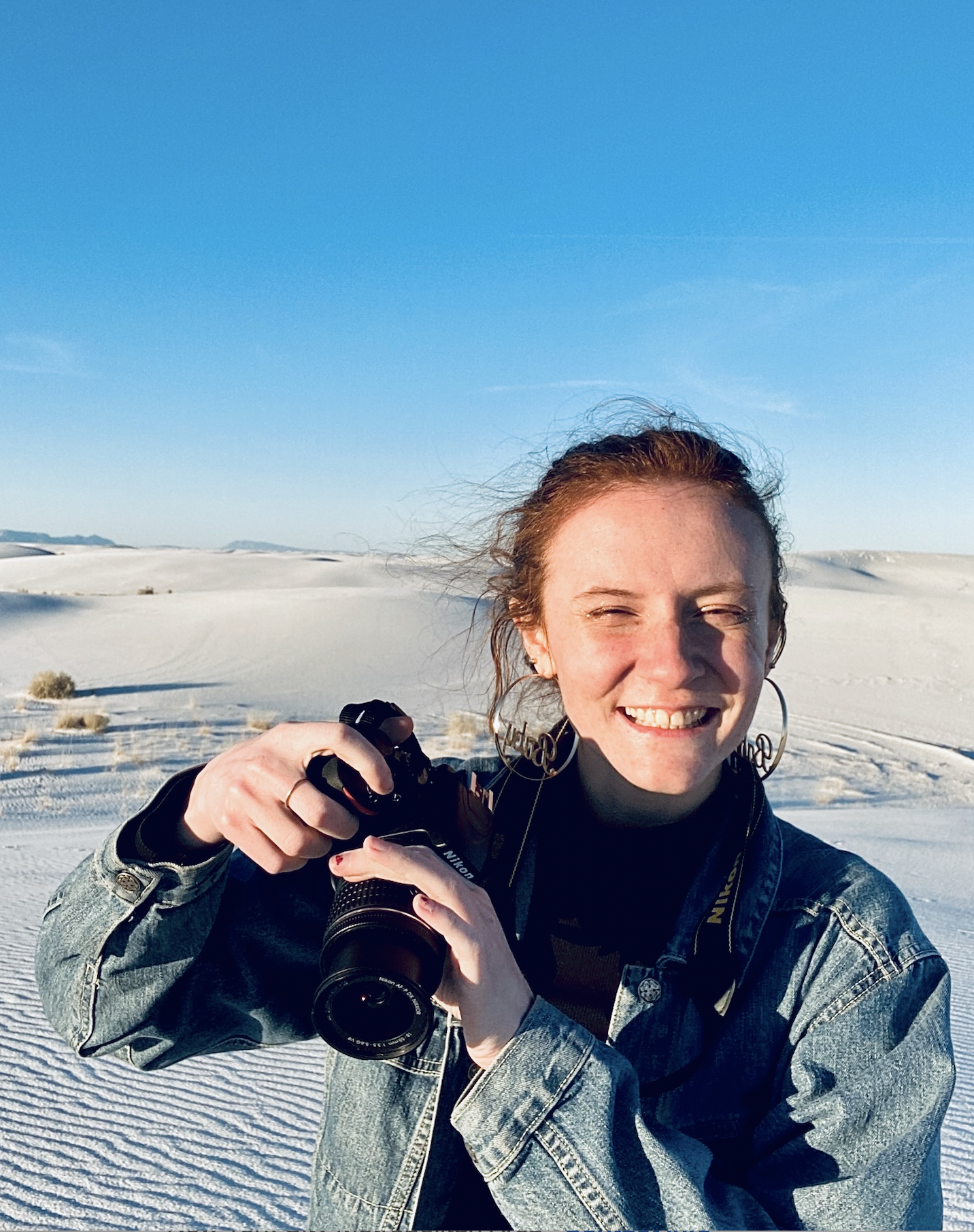 Katie is a reporter and researcher for The New Republic. At City College she was the editor-in-chief of The Campus and won the Beatrice & L. Richard Guylay Class of 1934 Prize for Service to The Campus and Outstanding  Academic Achievement.  She went on to get an M.A. from the Craig Newmark School of Journalism at CUNY. She has covered international politics, women's issues, pop culture, business and more. She has written for Vice, the New York Daily News and NYCNews.
Lourdes Guillen 
Class of 2011
NBC News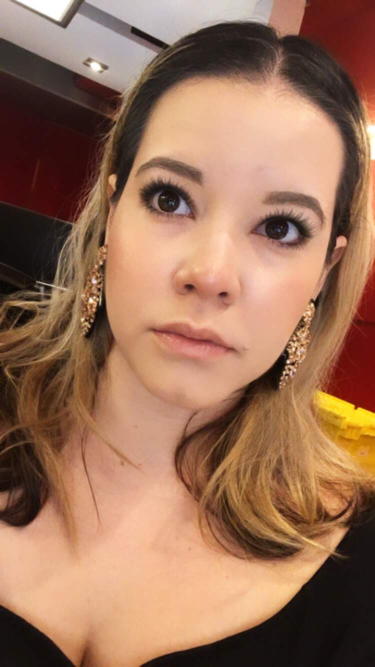 Loudes Guillen is a Latinx producer at NBC News. The native New Yorker has a passion for social justice and immigrant rights. She studied journalism at The City College of New York and was a features writer and managing editor of The Campus  magazine. She had internships at CNN and ABC News and after graduation landed a job as a production assistant at Good Morning America. She jumped from there to The View and worked as a production assistant and tape coordinator. She feels lucky to have had Barbara Walters and Whoopi Goldberg as mentors who encouraged and advised her. The next job took Lourdes to Atlanta to CNN Headline News. She worked as an associate producer, and writer/producer on Weekend Express and Morning Express with Robin Meade. Four years later, she returned to New York to join NBC News and work on The Today Show. Lourdes is a segment producer and line producer and takes pleasure in telling stories and putting shows together for audiences all across America.
Brahmjot Kaur
Class of 2021
NBCU Academy Embed
Brahmjot Kaur works as an NBCU Academy Embed at NBCU Digital on the site Asian America.  During her time at City College she was an active member of The Campus magazine staff. She served as the features editor, opinion and online editor. She also wrote feature articles about subjects that ranged from COVID-19, to the resignation of the dean of architecture who cited racism and a lack of support for stepping down. Brahmjot won the Beatrice and L. Richard Gulay Class of 1934 Prize for Academic Achievement and service to CCNY's The Campus.  
Brahmjot majored in political science and minored in journalism and both reflect her interests. 
She interned for political leaders and Gothamist where she had the opportunity to write and report. Through her political science major in the Colin Powell School for Civic and Global Engagement, she was an Environmental Justice Fellow and worked at Inside Climate News during the summer of 2021. She credits her politically active immigrant parents for inspiring her. She graduated magna cum laude.
Nate Izzo 
 Class of 2021
Nathanael Izzo, known as Nate, came to City College after five years in Nicaragua.  The five years Nate spent in Central America helped shape the way Nate sees the world. Nate first tried engineering and then became a political science major and a journalism minor. Nate became a staff writer on The Campus and then served as online editor and news editor. Two internships at the Hetrick-Martin Institute foster a passion to write about LGBTQ+ issues and the community. Nate plans to take a year off and then apply to the Craig Newmark Graduate School of Journalism at CUNY.
Dalia Saavedra 
Class of 2020
Dalia Saavedra won a 2021 Emmy in the Business-Consumer News category for a story she and her team at WNJU Telemundo 47 reported about a romance scheme aimed at elderly Latinx people. Dalia, now works as as an associate producer at WPIX-11 TV. 
During college Dalia Saavedra tried internships at several journalism organizations.  But she found her calling during an internship at Telemundo 47. She started as an intern on the assignment desk and volunteered for everything. She noticed that the Telemundo 47 Responde unit really helped consumers and she ask if she could work there.
She spent two semesters as intern with Responde and then when she graduated, Telemundo 47 hired her.
Dalia lives in the South Bronx and she said, "I witnessed the oppression faced by the Hispanic community and decided to pursue a career in journalism to help people and make their voices heard."
In the consumer unit she said, "I understand people's problems because of the challenges in my own life and that helps me, help them."
Clark Adomaitis
 Class of 2020 
Winner of The Beatrice and L. Richard Guylay Class of 1934 Prize for Academic Achievement and Service to the CCNY's The Campus
Clark Adomaitis brought his interest in food writing and culture to The Campus and his stories became must-reads. He researched and sampled the deliciousfood in Harlem and around the campus and sought out the best deli sandwiches, the tastiest pizza, the freshest fruit and vegetables and more.
"The Campus gave me the opportunity to exercise my curiosity, conduct research and write stories that might help people in The City College community," he said.
Clark came to City College from Floral Park, Long Island. He and his family place a special emphasis on their Lithuanian heritage and Clark has spent his summers working as a counselor at a Lithuanian-American summer camp for children.
He loves music, especially hip-hop and rock 'n' roll, because it has the power to bring people together. He said, "In my community, I host an annual block party, sponsored by a state assembly person. Local musicians come out to play and every year it's a joyous event where friends mingle and eat good food.
While at City College, Clark lived in The Towers on campus and used his spare time to exercise his passion for walking and finding out new things about Harlem and subjects to write about.
He interned for the New York Public Interest Research Group in his sophomore year and became interested in recycling. That led to a project to revamp the recycling program at the college, and his article about it grabbed the attention of the Office of Facilities and Management. His research and reporting about ergonomic recycling bins led the college to purchase new bins and distribute them throughout the campus. The reporting experience and the reaction of students and college officials convinced Clark to become a journalist.
Clark heads from City College to the Craig Newmark School of Journalism at CUNY. When he finishes his graduate studies, he plans to put his skills to work writing about food and creating food-oriented podcasts.
Jaqueline Bautista
 Class of 2020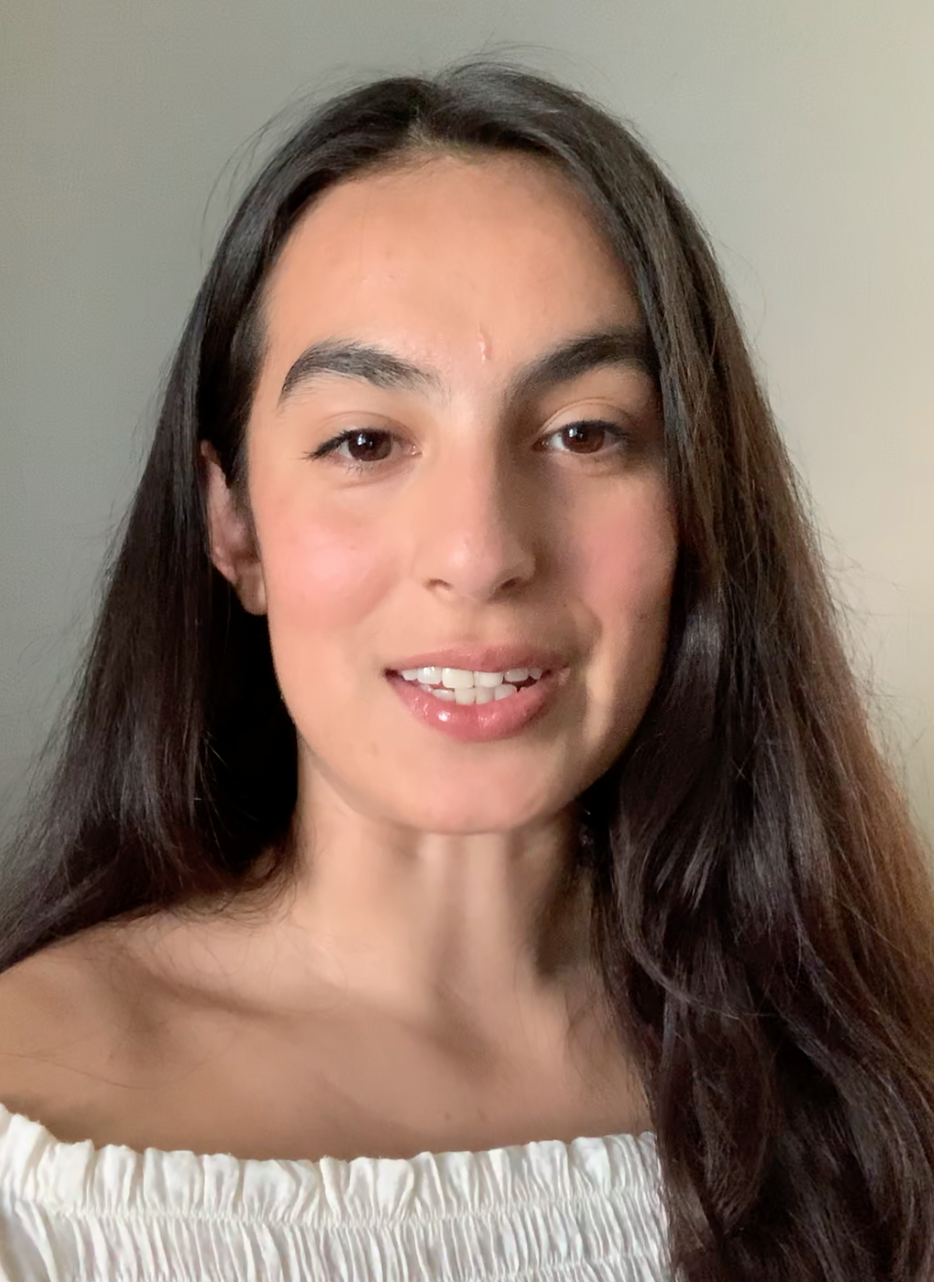 Winner of The Beatrice and L. Richard Guylay Class of 1934 Prize for Academic Achievement and Service to the CCNY's The Campus
Jaqueline Bautista came to The City College of New York as a Dreamer. She was one nearly 800,000 young people who gained legal status through the Deferred Action for Childhood Arrivals (DACA) program. Her academic performance and diligence helped her win a scholarship from TheDream.US and that made it possible for her to attend college.
She began to work on The Campus as a copywriter and editor. Her interest in public relations led her to take on the role of Social Media Coordinator.
Her editor praised her creative use of YouTube and Instagram to promote stories in The Campus and to connect people in the City College community.
Jaqueline majored in Advertising and Public Relations and her work on the college campus and with the publication helped her develop skills in photography, design, filmmaking and public speaking. "I found myself starting conversations with students all across the campus and this gave me confidence and energy," she said.
She also wrote regularly for The Campus and covered stories that included the surprising win of Queens Congresswoman Alexandria Ocasio-Cortez, problems with fare-jumpers and the NYPD in New York City subways, and the issue of coming out in the Latinx community.
Jacqueline double-minored in journalism and Latin American and Latino Studies. As she wrapped up the difficult 2020 spring semester she said, "My peers and I have ended our college journey in the middle of a global pandemic. But despite the challenges this imposed, I believe the friendships and connections I've made at City College will help guide me through these uncertain times."
Breona Couloote
Class of 202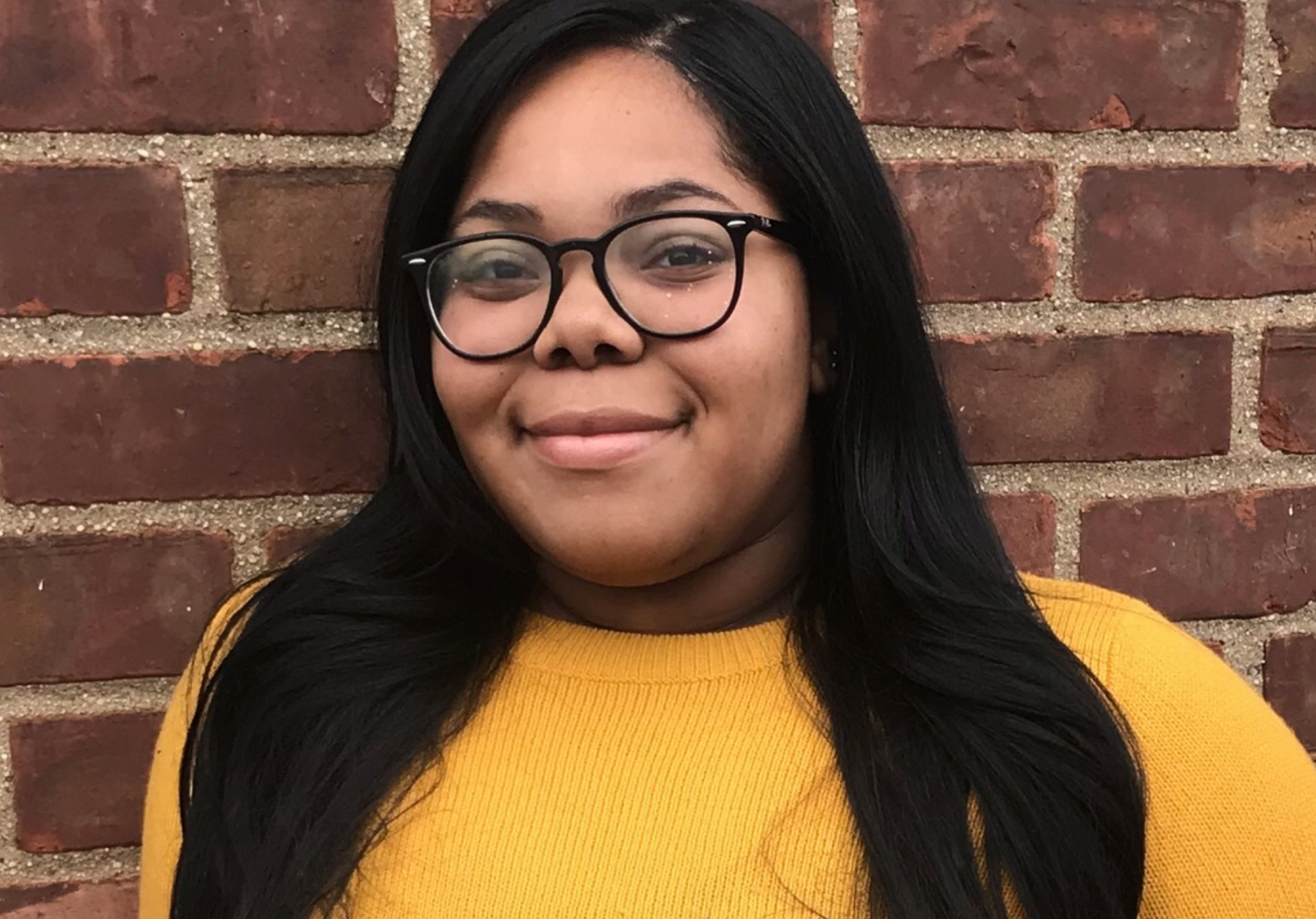 Winner of the Irving Rosenthal Award For Excellence In Journalism
Breona Couloote came to The City College of New York as a commuter student from Valley Stream, Long Island. When she began college, she had decided to major in psychology. But the work of television reporter Laura Ling inspired her and she signed up for a journalism class.
That first class, Introduction to Journalism, cemented the idea that she would minor in journalism and it changed her life at the college. She realized that she could combine her interests in psychology, community and journalism.
"I became passionate about social justice journalism," she said. Her interests led her to The Paper, started by students in the late sixties to cover social justice and advocacy issues and newly revived as an online publication. She wrote stories and covered events and very quickly rose to become editor-in-chief during her last semester at City College.
Breona lived on campus at The Towers and that enhanced her college experience although she commuted back to Long Island for her job as a crew leader at AMC Theaters.
Off-campus, she won an internship with GLAAD, the media monitoring non-profit founded by LGBTQ people in the media. That allowed her to work with young writers sharpening and shaping their stories.
Breona is headed to the Craig Newark School of Journalism – CUNY in the fall of 2020. During this challenging time, she looks forward to learning more and becoming a journalist whom people can count on.
Graduates of the CCNY journalism program have found success at Vice, ABC, CBS, CNN, The Today Show, Al Jazeera, Sports Illustrated, The UN television network and other media outlets. After receiving his master's degree from Columbia Graduate School of Journalism, Joshua Peguero CCNY '10 (pictured below), worked for PBS NewsHour in Washington. He is now bureau chief/reporter at an ABC affiliate in Texas.
Last Updated: 07/08/2022 18:47